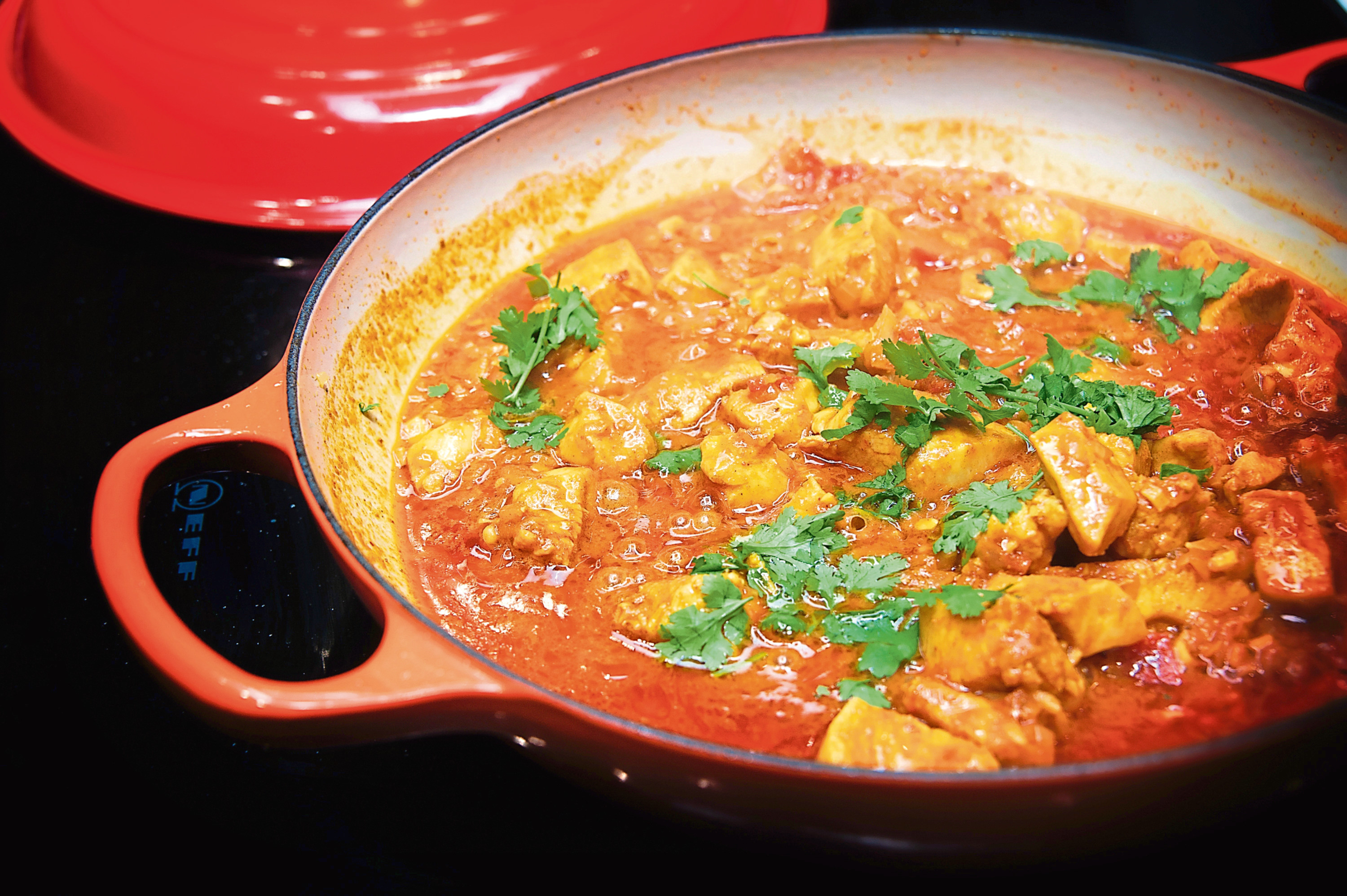 WE love our Indian food and this recipe for chicken curry is as simple as it gets.
It's from Indian food expert Sarah Ali Choudhury. Not only is it delicious, but it only takes a few minutes to make and cosats under a tenner, too.
As Sarah herself says: "How easy is that?"
Serve with rice or naan bread and congratulate yourself on being a culinary genius.
You'll need
2 tbsp sunflower oil
1 chicken breast (around 300g), cubed
2 small shallots (finely chopped)
1 spoon garlic paste
1 spoon ginger paste
½ tsp salt
1 tbsp mixed curry powder
¼ tsp turmeric powder
2 small plum tomatoes, cut into quarters
Fresh coriander (to garnish)
Method
Heat the oil in a pan or wok till hot.
Now put all the ingredients into one bowl – you don't even need to blend the ingredients.
Once the oil is very hot put all the ingredients into the wok.
Stir well so the chicken is well coated with all the ingredients. Leave for about 3 minutes.
Add half a pint of water and stir.
Leave for a further 10 minutes, stirring occasionally. By now the water has reduced and the chicken is cooked thoroughly.
Garnish with some sprinkled fresh coriander.