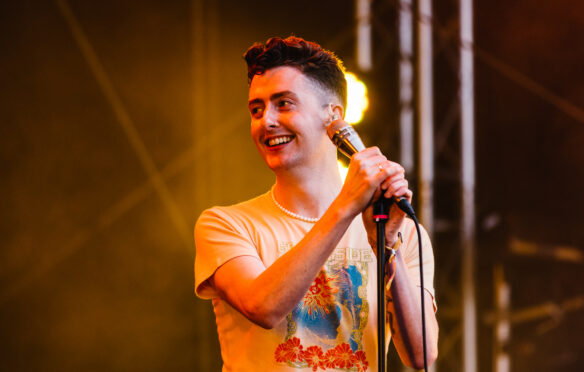 Joesef swigged from a can of Tennent's on stage and later celebrated a stunning TRNSMT set by popping the champagne.
Like many, his time at the festival was a celebration of a return to live music after the unpleasantness of the past 18 months.
And it was also a chance for the crowd to once again champion a local boy done good.
It was Joesef's TRNSMT debut, but his star has been on the rise for the past couple of years.
Originally from Garthamlock in the East End, he's been featured in Vogue and had a track on the most recent FIFA videogame soundtrack.
He was also named on the BBC's Sound of 2020 list, and has performed on Later With Jools Holland.
That's not to mention his debut show, which was a sell-out at the iconic King Tut's in Glasgow despite the fact he hadn't yet released any music.
felt good to be be playing to the young team again after 18 months, cheers for staying with me and keeping the tunes close all this time, see yous at the barrowlands glesga, lys 💕✨🌞🏴󠁧󠁢󠁳󠁣󠁴󠁿 pic.twitter.com/O3aOEVNi8F

— joesef (@joesefjoesef) September 13, 2021
"I think Glasgow gets a bit of a bad name for being quite self-deprecating, which we are, but what I've felt is people 100% behind me from the start," he said.
"Where I'm from it's pretty bleak, people have a hard time a lot of the time. A lot of my life was a bit brutal as well.
"But we love to see others succeed. I didn't even put any music out and people sold out King Tut's. You're with your family and they want you to do well."
Joesef's last show in the city was back in December 2019, where he played to a packed SWG3.
The King Tut's Stage at TRNSMT also filled up nicely for his primetime set on the festival's final day.
"I'm buzzing to be back home," he said ahead of taking to the stage. "I've not seen anyone since SWG3 which was a pretty mental show to end it on. At least we went out on a high!
"It'll be great to see people, my mum and my mates are coming so you'll probably hear them before you see them!"
Joesef's sound is heavily influenced by the soul sounds he grew up listening to, but is hard to pigeonhole into just one genre.
The man himself describes it as "quite soul, guitar-based with hip hop drippings, indie influences", adding "it's like The Cure but with Tribe Called Quest drums and me singing over the top of it!"
It's proved a winning combo, and great things are expected from the 26-year-old in the coming months and years.
When he first burst onto the scene there was a mystique to him as an unknown artist who had never performed live before.
But as time progresses, his growing fanbase are getting more and more glimpses of the man behind the mononym.
Perhaps the place his personality shines through the most is on social media, where it's very clear that he's not got an agent or PR sending out tweets for him.
"I've total control over everything," he said. "I don't like people touching my stuff. There's a guy that logs in and out of it now and then but there's no point!
"It's always been important for me. I'm from Glasgow and want people to know that I'm a normal guy.
"It's all a laugh to me, basically. It's hilarious that I'm doing this. I was working in a bar in 2019. This is all very new to me still.
"In Glasgow people can smell the bulls*** a mile away. Imagine me going home to my mum and my brother acting all big time, telling them I've got a blue tick…"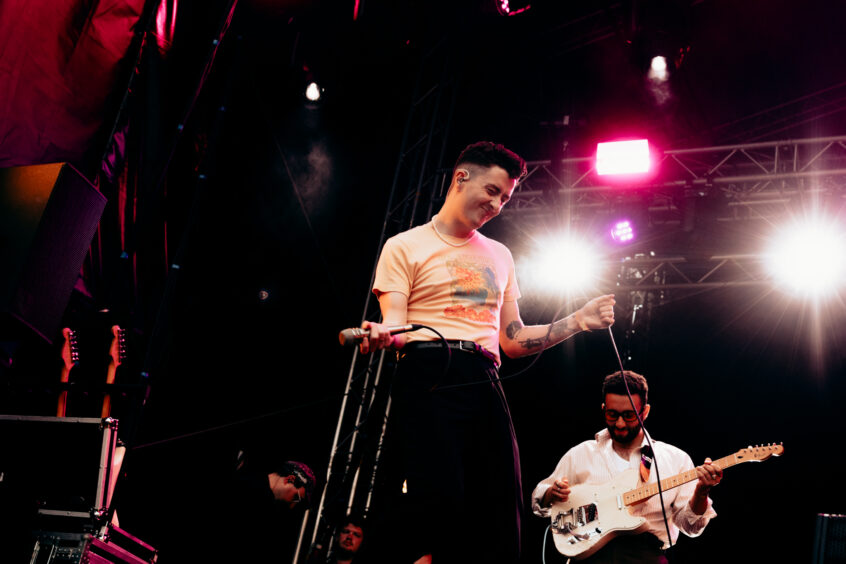 Joesef heads off on tour next month playing dates across the UK including Belfast, London, Liverpool and Edinburgh.
He'll finish his run at the Barrowlands, just a stone's throw away from the TRNSMT festival site.
As well as his own run of shows, he'll be playing alongside his good friend Arlo Parks on some of her dates down south.
Parks is likely to be in celebratory mood, having just picked up the Mercury Music Prize for her stunning debut album Collapsed In Sunbeams.
"I'm so proud of her, it's hilarious because she's just a normal person," Joesef said. "She deserves it, she's the most exciting person to come out for a long time.
"She's so humble and truly talented as well. She's amazing."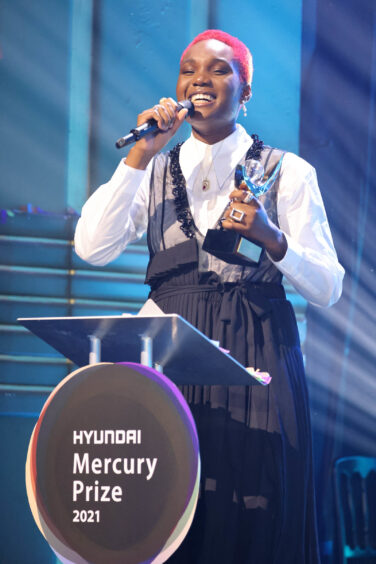 An album of his own is something to aim for in 2022 for Joesef, who managed to get writing during lockdown.
"The first half I was drinking 18 Coronas a day and sitting at my laptop being depressed," he recalled. "The other half I ended up writing a lot.
"Luckily I was still able to go to the studio, I write a lot of stuff in my house as well. It wasn't easy, but I had the means to make music still. I was pretty much at my desk every day.
"I had a massive break-up before lockdown happened and that basically put my entire life on hold for six months. The lagging of that took a bit of time and then I wrote about it.
"Half of the lockdown I was writing about that and then making the music. People want it so I'll give it to them."
Joesef has a new song coming out later this month.
"Hopefully that goes well and I can take another year off," he laughed.
Listing his priorities for the coming weeks, he said: "Put music out, have fun, try not to die of being overworked. I'm excited to bang through it."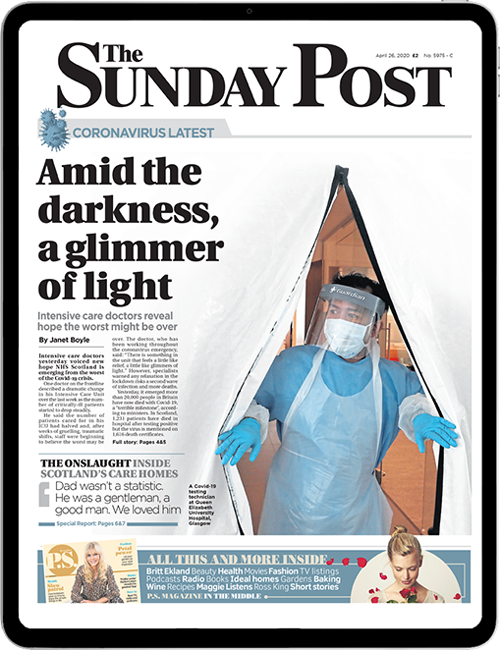 Enjoy the convenience of having The Sunday Post delivered as a digital ePaper straight to your smartphone, tablet or computer.
Subscribe for only £5.49 a month and enjoy all the benefits of the printed paper as a digital replica.
Subscribe