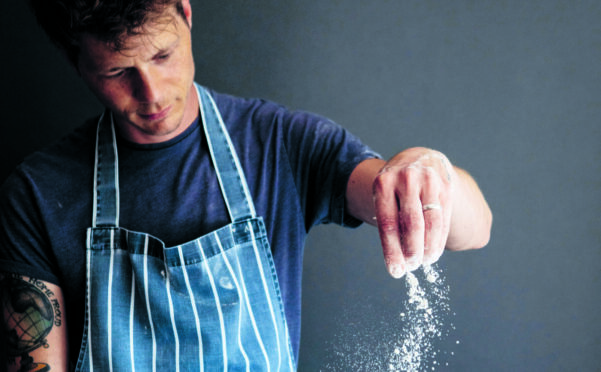 Combining just four simple ingredients – flour, yeast, water and salt – can result in an almost endless array of sweet and savoury treats, from baguettes and sourdough loaves to fluffy pancakes and shiny glazed doughnuts.
The age-old process of bread-making, dutifully performed since Biblical times, has always fascinated Jack Sturgess, particularly as the same ingredients, process and recipe can yield such varying results.
"That's one of the things I like so much about bread – dough does what it wants to do," explained the professional-chef-turned-breadmaker, who regularly shares his expertise on Channel 4's Sunday Brunch. "It puffs up, ferments and develops flavour all by itself and we, as home bakers, have to try to get the best out of it, helping out along the way.
"It's like a joint effort between you and the dough. You have to understand what it's doing, observe and give it time to do its own thing while you do yours."
Bread, he says, has a mind of its own, so much so that even the most experienced baker can't be sure what will appear from behind the oven door.
He added: "Every bread can be made out of the same ingredients to exactly the same recipe, altogether in exactly the same room, but everyone's loaf or ciabatta or sourdough has its own little distinct characteristics. They all come out looking different and that's because of everybody's unique way of handling stuff."
Having made it his mission to help more people bake amazing bread at home, Sturgess shares detailed tutorials with 200,000 fans on YouTube, holds in-person workshops at his studio in Woking, Surrey, and has now penned a book, bringing together his years' of hard-earned bread-making knowledge.
Bread Every Day: Bake With Jack boasts 30 classic recipes, from loaves, rolls and rye to ciabatta, focaccia and sourdough, as well as 50 dishes that complement the bread – all designed to help novice bakers master bread-making without over-complicated steps.
"I wanted to take the reader on a journey, and I wanted every bread to have a purpose in that journey," explained Sturgess, who shares recipes on social media under the moniker Bake With Jack. "Whether it's making a wet dough for the first time for ciabatta or focaccia or boiling a bagel, I wanted everything to have a lesson.
"In my classes, we've always celebrated the bread and used the time while the bread is resting to make some delicious dishes to go with it, build it up into a meal instead of making, say, a sandwich. So, a lot of the recipes have been the ones that we've done over and over in class, while others were made for the first time for the book, which is really cool."
Although bread-making can be therapeutic, mindful and meditative ("It's just you in the peace and the quiet, tending to your dough," admits Sturgess), a poorly risen loaf can make bakers themselves feel a little deflated. So, what are the common mistakes to avoid?
"There's mistakes on a practical level and then there's mistakes on an emotional level," answered Sturgess. "On a practical level, the biggest mistake everybody makes is dusting the table liberally when they are kneading the dough. They do it because it's written in every single recipe book to knead on a floured surface or to dust the dough to stop it from sticking but it's actually the number one cause of people's bread going wrong.
"When you are kneading bread, you're waiting for the dough to come together all nice and bouncy and smooth. When you add flour, it will come together but not because it's kneaded properly. It'll come together because you've added a load of flour to the recipe. The dough then won't puff up and it will be heavy."
And on the emotional side, it's all about adjusting your expectations.
He said: "Don't expect the perfect sourdough or crusty baguette to emerge from the oven the very first time you make it. I'd love to say to people, 'Here is the easy way to make bread' but, realistically, bread-making is a long process. To get to the perfect result, it takes time and repetition.
"In my mind, as long as you can make a sandwich, make toast or enjoy your bread with family and friends, you've won the game."
Soft flour tacos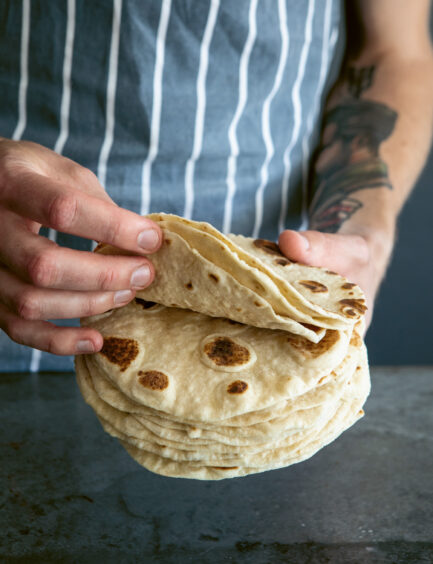 Makes: 20
Jack Sturgess says: "Talk about fast! These teeny tiny flat flour tacos are a massive hit at the dinner table in my house. They require no yeast and hardly any time to bake on a hot flat griddle pan, so you can make them at the drop of a hat."
You'll need
50g (12½oz) strong white bread flour, plus extra for dusting
5g (1 tsp) baking powder
5g (1 tsp)
Salt
35g (1¼oz) olive oil or butter or lard, cut into pieces
190g (6¾oz) warm water
Method
Making the dough: 5-10 minutes
In a large mixing bowl, mix together the flour, baking powder and salt.
Add your fat of choice and whisk it in with a balloon whisk or fork if using oil or rub it in with your fingertips if it's butter or lard.
Add the water and mix with a dough scraper until the mixture forms a rough dough.
Turn your dough out on to a clean work surface and knead without any additional flour for 3–4 minutes.
Dividing: 10 minutes
Cut the dough into 20 equal-sized pieces.
Fold and roll each piece of dough into a tight ball.
Resting: 30 minutes
Line up your dough balls on a tray, loosely cover with cling film dusted with flour and rest for 30 minutes to relax.
Shaping: 15-20 minutes
Dust your dough balls with flour and use a rolling pin to roll them out on the work surface to thin 6in circles. If they resist and spring back when you try to roll them, roll each one out a little and then come back to the first, by which time it should have relaxed a bit and you will be able to roll it out a little further. Spread them out, overlapping them on a couple of large trays, using plenty of flour, rather than stacking in a pile as they might stick together.
Baking: 10-20 minutes
When you are ready to "bake" your tacos, preheat your griddle or heavy frying pan to high heat. They have to bake hot and quick, otherwise they will get too crispy, so take your time to bake them all in batches that you are comfortable with. If you prefer complete control, cook just a couple or even one at a time. Add your tacos to the hot griddle or pan and cook for 30 seconds on each side.
Let your tacos cool completely on a wire rack, overlapping each one slightly so that the steam between keeps them nice and soft.
---
Bread Every Day, Ebury Press, £22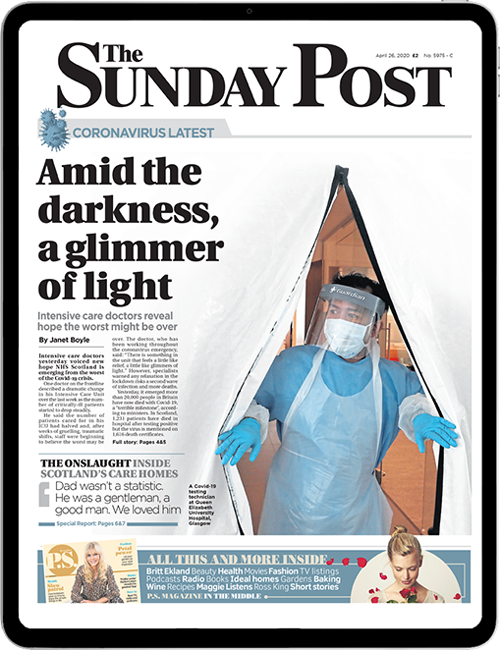 Enjoy the convenience of having The Sunday Post delivered as a digital ePaper straight to your smartphone, tablet or computer.
Subscribe for only £5.49 a month and enjoy all the benefits of the printed paper as a digital replica.
Subscribe