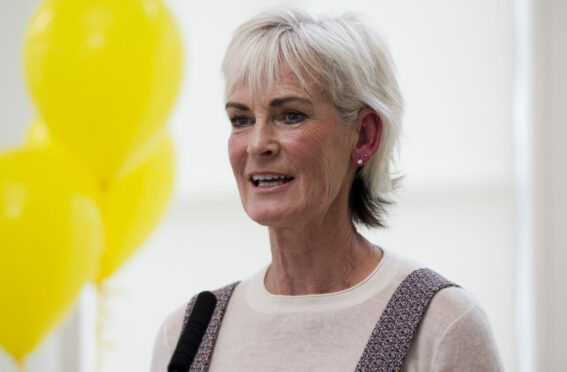 When I heard that an after-dinner speaker at a sports awards ceremony had made jokes so offensively sexist that some tables walked out, I was dismayed but not, to be honest, surprised.
The respected sports broadcaster Eilidh Barbour was among those who left and quickly propelled the incident into the public domain. She started a much-needed debate after posting online that she had "never felt so unwelcome" in the industry in which she worked.
The jokes and the speaker are almost beside the point but, if they have been reported accurately, seem to be like something from another age. It should have been an age we left a long, long time ago but, sadly, I know from my own experience that, while there is undoubtedly a greater awareness, there remains an unacceptable level of sexism and misogyny in sport – and elsewhere – that seems resistant to change.
Never felt so unwelcome in the industry I work in than sitting at the Scottish Football Writers Awards. A huge reminder there is still so much to do in making our game an equal place #callitout #equalgame

— Eilidh Barbour 💙🤍 (@EilidhBarbour) May 8, 2022
I expect every woman in the world will have been made to feel uneasy and uncomfortable at many events similar to the Scottish Football Writers' Association awards and I am no exception.
I was part of an after-dinner panel at a big event for a major educational establishment about eight years ago and I was seated next to a very senior person from that organisation. Towards the end of the meal, it was clear he had had quite a bit to drink and he put his hand firstly on my knee.
I didn't know what to do so I removed his hand and leaned forward to pour myself some water and as I did he slipped his hand down the back of my trousers. At that point, I got up and went straight to the bathroom. I wanted to throw up. I was totally disgusted and didn't know what to do.
I was in a state wondering if I should report this to someone? If so, to whom? I knew it would cause a huge stir.
Plus I still had to speak on the panel. Do I just leave now or do my speech and leave? It rocked me so badly. I sat in the loos for ages and decided to do the speech – the show must go on and all that – but I didn't go back into the room until I knew it was time for me to go on stage.
As soon as I had done my bit, I walked back to the table, picked up my bag and left. I spoke to nobody. The incident left me feeling sick to my stomach for a long time. I have never spoken of this before but maybe I should have. If something like that happened to me now I definitely would. Women have found their voices and are calling out all sorts of sexist behaviour. It's given confidence to others to do the same.
Many years before that at the 2004 Scottish Sports Awards, Andy was being given the Young Sports Person of the Year Award but he was away competing in Spain and couldn't be there. Somebody needed to pick it up. I had never been at an event like that before and had no idea what to expect. I only realised it was a black-tie affair when I arrived. I was totally under-dressed while everyone else was glammed up. There were around 500 people in the room, the great and the good of Scottish sport.
Obviously, I was already feeling uncomfortable but when I went up to collect the award for Andy the presenter joked: "Could he not have bought you something decent to wear?" I wanted the ground to swallow me up. After that, I said "no" to every invitation for fear of saying, doing or wearing the wrong thing.
Far too often women are made to feel the world of sport is not for us and that our presence is neither welcome nor important. If we don't make a noise nobody hears us. We have to call out injustices and unacceptable behaviour. I understand that now.
Women in Journalism Scotland has launched a campaign calling for far greater diversity among sports reporters after it discovered only three of Scotland's 95 full-time newspaper sports writers were women. That would undoubtedly help and so too will more men calling this stuff out when it happens.
It should not be for women to do all the heavy lifting. The vast majority of men at the dinner on Sunday night are decent guys and I am sure most of them will have felt as uneasy and uncomfortable with the speech as the women there. Maybe they felt unable to show that unease by walking out but they could have stopped laughing, made their unhappiness known and complained afterwards. They could, simply, have said something. That is how change will happen. Decent people say enough. And it should not always be women.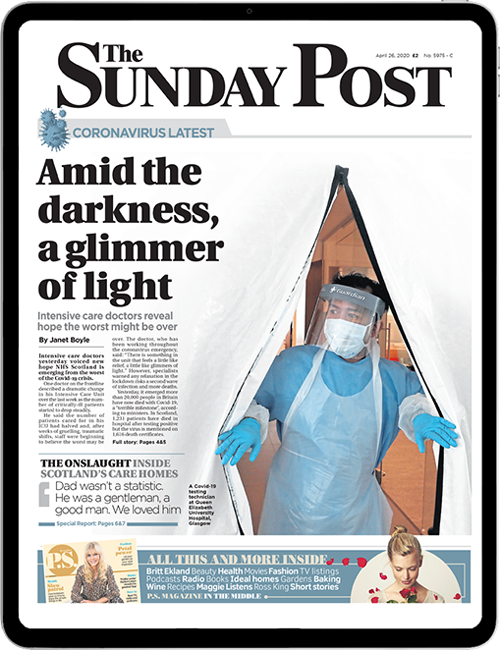 Enjoy the convenience of having The Sunday Post delivered as a digital ePaper straight to your smartphone, tablet or computer.
Subscribe for only £5.49 a month and enjoy all the benefits of the printed paper as a digital replica.
Subscribe