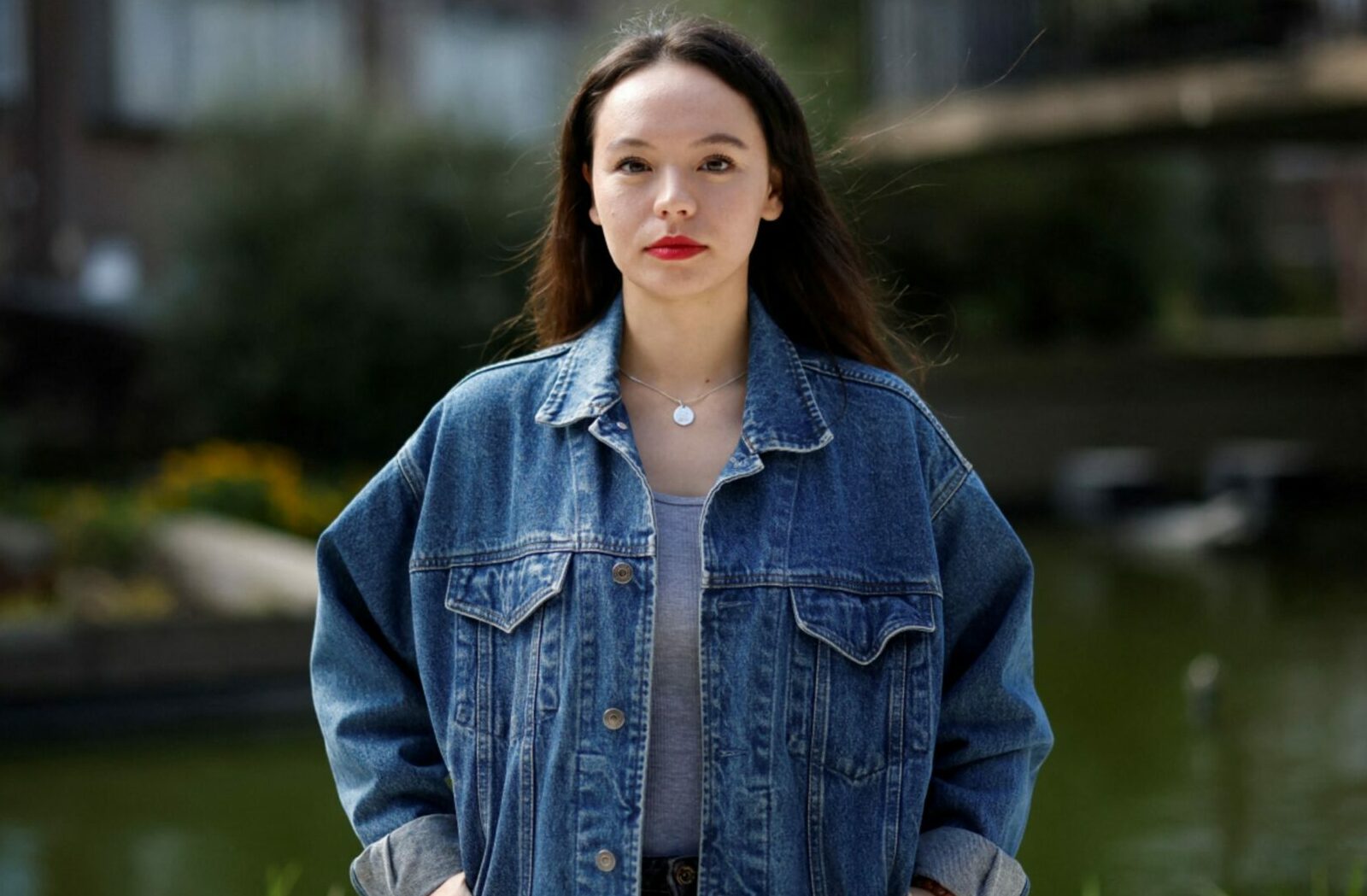 Soma Sara knew it was happening at her school. What the campaigning 23-year-old did not fully realise was that girls were the targets of sexualised violence at schools all across the country.
When she decided to speak out about what has been described as a rape culture, she was taken aback by the scale of the experiences of girls and young women.
Almost 70,000 testimonies were posted to her site, Everyone's Invited, including accounts of sexual abuse, violence and harassment from pupils from 105 schools across Scotland.
Sara said: "It's incredible just how many people have reached out to tell their stories, I seem to have opened the floodgates and encouraged others to share their pain.
"When I was at school, myself and my friends were all subjected to behaviour that was unacceptable. It went on all around us and it was normalising what was going on. I felt I just had to speak out and create something permanent where people could go, an anonymous space for survivors to share their stories.
"It started off very small, and I never imagined it would explode the way it did. Although we all knew it was going on, it's heartbreaking and devastating to see how normal this violent behaviour has become, and just how many young people are suffering as a consequence of going through it.
"I've heard from children as young as nine or 10 years old, and from women in their 50s who are still suffering the effects all these years later. It reinforces the reality that any one of us is vulnerable to that sort of dehumanising and violating behaviour. Any gender, any person of race can suffer."
Since giving girls and young women the platform to raise their voice, Sara has been hailed as one of the UK's most inspirational young women, winning the 2021 Harper's Bazaar Activist of the Year award.
She said: "At the heart of Everyone's Invited we've given people a voice. We've given them the opportunity to expose the reality of what they've gone through. It gives survivors a chance to come to terms with what they've suffered, it gives them a sense of relief, a catharsis, so they can feel validated and worthy of justice.
"At last they know they are not alone."
Among some of the Scottish schools mentioned in survivor testimony are some of Scotland's most elite private schools and local authority secondary schools across Scotland.
Parents cannot rely on schools to teach their children what is acceptable
Rebekah Cheung, 24, works with White Ribbon Scotland, a charity working to encourage men to speak out and take action to end male violence against women
There's a phrase I hear from women over and over again: "It wasn't rape, it wasn't sexual assault, but it wasn't right". Men are getting away with "grey area" behaviour they know isn't illegal, but isn't right, either.
When I was a teenager, admittedly at an all-girls school, we were always told that we could do anything in life, break the glass ceiling and achieve our goals but not once did anyone talk to us about rape, sexual assault, sexual violence, and stalking and harassment and that's why our society has such a problem.
When you don't teach children from a young age about consent, respect and healthy relationships, those everyday instances of name-calling, sexism and inappropriate behaviour build into a wider, damaging culture.
By the time boys reach college or university, they have already formed their behaviours. So, when universities hold, for example, classes on consent, it's too late.
I believe that if the boys who assaulted me were taught from a young age about what behaviour wasn't acceptable, they wouldn't have assaulted me.
Often, women and girls just don't know what forms sexual assault can take. I have been assaulted three times and on each occasion, it took me a considerable amount of time to step back and even realise it was an assault. The first time, when I was 19, I knew the guy, he was my friend. As women, we are often taught rape is a stranger attacking you in the middle of the night in a dark alley – not a friend in his home.
Parents need to know they can't rely on the schools to educate their children. Many parents will think school is where young people are taught about sex and relationships, but if that's where they are facing sexism and name-calling, how does that work?
It's difficult to have these conversations, but a difficult conversation is better than sexual harassment being ingrained in our culture.
We need to admit there's a problem and agree to work on it at home and in schools. Or it will never go away.
We all need role models and boys need good men to show them, by example, how to grow up to be good men too
Steve Biddulph, author and psychologist, lectures on parenting and education
Communities are waking up to how horrible the school experience has become for girls and young women, and for many boys as well.
There were always boys who sexually harassed girls – or bullied gentler boys – in schools when I was a kid in the '70s but with online pornography, the music industry pandering to the trends, and parents being too busy or too numbed to know what to do, it has become really a frightening place.
The first reaction has been lessons in respect, and consent, and these help a bit but they overlook something really important – that the way we become good human beings is through role modelling. That means having good men in the lives of boys, for example, men who care about them, see them where they are, and see the good in them, and steer the boys' towards the amazing positives of treating other people well and showing how if you denigrate or harm girls, you will never be able to be close to them, or have their liking or respect.
These messages are so confronting, that they can only be taken on board in a context of a lot of investment and respect having already been built up. Boys who don't know any good men, in depth, can rarely ever turn into good men.
In my books I've described pioneering approaches to this. Some teachers have what it takes to turn boys around, and we have to give them the resources to do that.
Parents need some concrete action they can take. Your son is going to be in situations where other boys do or say bad things to girls, or are starting to. For example, a girl at a party has drunk so much she is barely conscious, and some boys are talking about taking some of her clothes off, joking, egging each other on. Ask your son what he would do to keep the girl safe.
Or just a more everyday situation where a friend is saying ugly things to girls to taunt or intimidate them. What could he say?
Boys often have trouble thinking in the situation, and so this kind of discussion or helps them have a bit of a script for when things do happen. And they see you believe in them and expect them to do the right thing. Boys want to be heroes and protect, but you have to engage that side of them.
It's through connection that we change people, and the teenage boy of 2021 is the most disconnected, abandoned human being in history. That's something we can fix.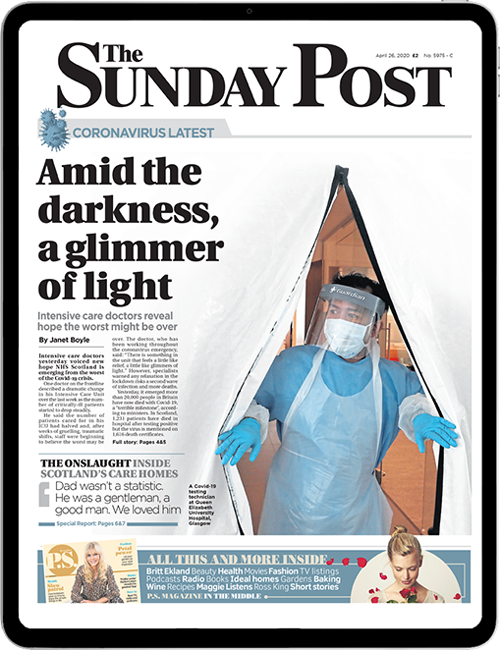 Enjoy the convenience of having The Sunday Post delivered as a digital ePaper straight to your smartphone, tablet or computer.
Subscribe for only £5.49 a month and enjoy all the benefits of the printed paper as a digital replica.
Subscribe