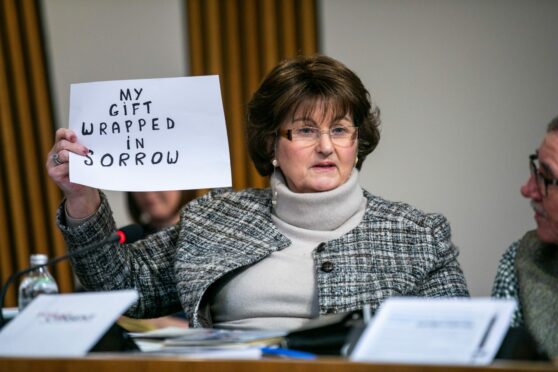 Too emotional to speak, as politicians wept, a mother made to give up her baby in Scotland's forced adoption scandal held up signs describing her son as her "gift wrapped in sorrow".
Marion McMillan, 73, led a delegation meeting a cross-party group of MSPs at Holyrood last week as she continues to campaign for an official apology to the mothers and children forced to live their lives apart.
Dying from cancer, she was determined to reveal the pain she and thousands of other mothers and children have endured but could not trust herself to keep her emotions in check while recounting her ordeal.
Instead, she held up a series of handwritten signs expressing how having her baby forcibly taken from her simply because she was not married opened "an abyss of grief and sorrow". She said: "Forced Adoption victims are forced to live lives of perpetual lies, a life of secrets, lies and bearing false witness."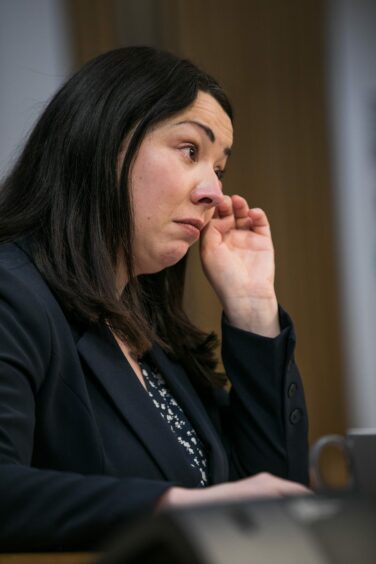 McMillan, of Paisley, who was just 17, when she was ordered from her family home in disgrace when she became pregnant, said: "I was forced to give adoptive parents my most precious gift. A gift wrapped in sorrow, my baby son. I was helpless to prevent my baby being taken.
"I cared for him and looked after him in the Salvation Army mother and baby home before they simply took him and gave him to a married couple. All I could do was weep and pray that they would look after him and cherish him. It was 40 years before we found each other again.
"He found the poems I had left for him and the letters I had written to him, so he was finally able to see for himself that he was very much loved and wanted."
Speaking on behalf of campaign group Forced Adoption Scotland, she told MSPs that her loss and struggle to find the son "stolen" from her arms had left her traumatised and suffering "a wound of grief that will never heal".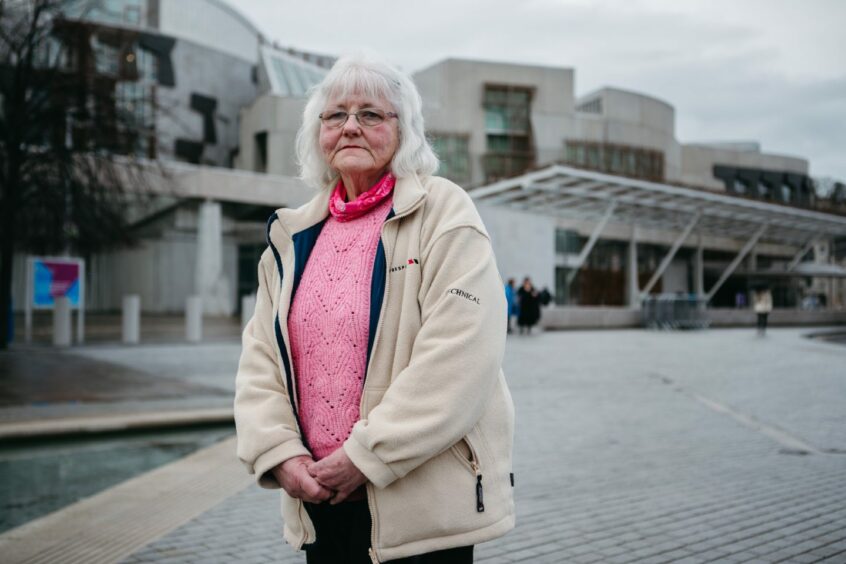 Marjorie White, 71, from Edinburgh, told of her heartbreaking 40-year battle to learn who her father was, only for him to die before they could meet. She said: "Many adoptees have suffered similar struggles.
"I have twice been rejected and told that if my own family didn't want me, why should anyone else?
"So many things others take for granted affect us deeply, over the years. I've had to fight to access adoption records or legal papers, and we shouldn't have to face such barriers just to find out who we are."
Following the meeting in parliament last week, politicians from all parties, including Anas Sarwar and his predecessor as leader of Scottish Labour, Richard Leonard, have now pledged to push for a speedy apology for Forced Adoption victims.
MSP Monica Lennon said the meeting left her weeping with shame and anger at how Scotland's 60,000 unmarried mothers were treated. She said: "We have a responsibility now to ensure an official apology is made. We don't need to wait for Westminster to do theirs, Scotland is able enough to do our own.
"It's shameful almost 10 years have passed since Marion first asked for an apology, and we are still dragging our feet on this issue.
"I'm calling on Nicola Sturgeon to do the right thing without further delay, apologise and give a firm promise to these mothers and adoptees that they can work together to ensure the support and services they need are delivered."
Cynthia McVey, former head clinical psychologist at Glasgow Caledonian University, who has worked with victims for decades, said: "The pain and trauma Forced Adoption mothers have suffered all these years can best be described as a never-ending bereavement and PTSD. Thousands have suffered in silence for far too long now.
"An apology is the important first step to making sure we acknowledge what happened was wrong, along with the reassurance that it can never happen again. Already far too many have died without ever finding their child.
"Many were treated cruelly, prevented even from holding their babies or even seeing their faces. It is time Scotland did the right thing and acknowledge what was a shameful part of our social history."
US-based film-maker Caitlin McCarthy delivered a powerful message calling on Scotland to become the first country in the worked to apologise for the cancer-causing drugs that were administered to forced adoption mums to dry up their breast milk.
She said: "In the US, Stilbestrol or DES is now recognised as being every bit as dangerous as Thalidomide with drug companies paying out millions to victims."
Miles Briggs, Scottish Conservative Shadow Social Justice Secretary, said: "Words will never be enough. But they are the start that is needed to repair the damage. Saying sorry is something we must do now."
Minister promises £145,000 to help deliver support and counselling to victims
The Scottish Government has promised to deliver support and counselling for those mothers and children affected by historical forced adoption.
The new measures, backed by funding of around £145,000, will be announced tomorrow.
Children's Minister Clare Haughey said: "Tragically, in the past there were practices which resulted in some women feeling forced to give up their children. I offer my sincere sympathies to all those whose lives were profoundly changed as a result. Our web page and questionnaire was set up six weeks ago so those affected by this heart-breaking issue could share their views and insights. Since then, mothers, fathers, sons and daughters have come forward to give moving accounts of their experiences. I do not underestimate how painful this may have been and the courage it must have taken.
"In the meantime, we will start the process of establishing specialist support and peer support groups as we continue to explore next steps."
Australian campaigner Lily Arthur spoke remotely to the meeting of MSPs last week, explaining how an official apology there in 2012 encouraged thousands of women to come forward and helped them find crucial support.
She said: "For decades, tens of thousands of Scottish women have been living with the guilt of losing their newborns to strangers, carrying the blame and the shame on behalf of those who knew the damage they were inflicting on the child but were indifferent to the pain and suffering of the mother. Now it is time to set the record straight."
She urged Scottish politicians to work with victims to put services in place as quickly as possible and said Scotland should deliver an apology now "while those affected are still alive and take comfort from that acknowledgement".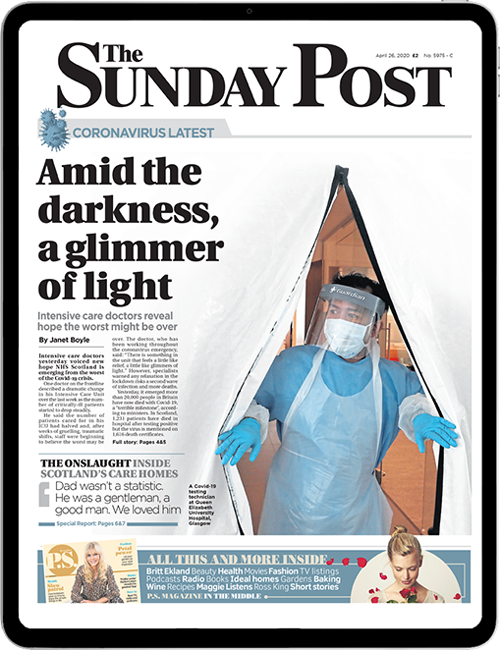 Enjoy the convenience of having The Sunday Post delivered as a digital ePaper straight to your smartphone, tablet or computer.
Subscribe for only £5.49 a month and enjoy all the benefits of the printed paper as a digital replica.
Subscribe