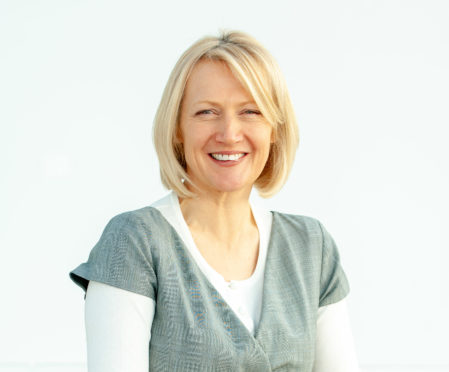 Sitting in the sunshine overlooking the French Riviera, Kay Hutchison turned to her husband of 20 years and realised something was wrong.
In what should have been a blissful moment during a dream holiday, she felt empty, unhappy and unfulfilled, and craved nothing more than an escape from the life she had worked tirelessly to build.
So, that afternoon, Kay left Jonathan behind in their Monte Carlo hotel, and took the first steps on a journey that would lead her around the world, trying everything from voodoo and acupuncture to colonic irrigation and card readings in a bid to cure her self-confessed midlife crisis.
Despite a successful career as a television producer, glamorous lifestyle and comfortable wealth, Kay had begun to feel restless – something she now puts down to the delayed effect of two traumatic events.
"The double whammy of not dealing with my mum's death and then my husband being diagnosed with cancer was horrendous," explained Kay, now 61, who is originally from Greenock. "It made me realise what was important. I had been striving my entire life to do well and get ahead, and then it all feels meaningless after you lose someone you love.
"Without the whole context it would be easy to think I had a wonderful life and how dare I be ungrateful – but it's important to remember you can only get perspective when you look back. Until something happens to change your outlook, you probably don't see the other parts of your life that aren't there."
This sudden yearning for change hit Kay when she was 47, and over the next five years she embraced a range of alternative treatments, which she has detailed in her new book, My Life in Thirty Seven Therapies.
Far from setting out armed with a list, Kay took a more ad-hoc approach to her search for meaning, using recommendations from friends and chance encounters to influence what path she took next. Looking back at her journey, she now believes every moment helped her reach the place of acceptance and happiness she now enjoys – including receiving acupuncture in a dingy, smoke-filled basement and wandering into a back-street voodoo den.
Kay, who lives in London, explained: "I didn't set out to do a list of therapies and quite often I didn't really do my homework beforehand. I was just living each experience as I went along.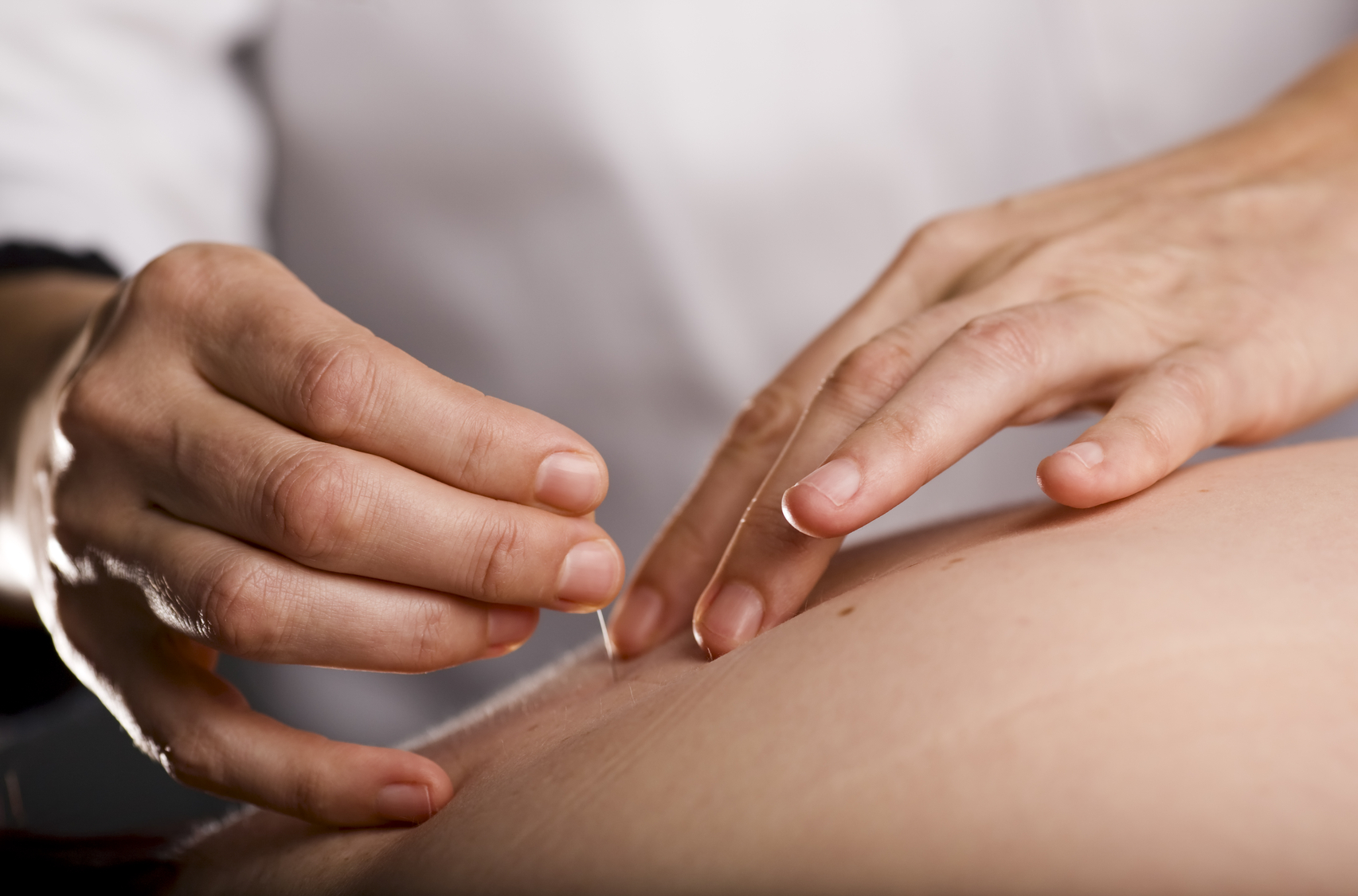 "But every single therapy taught me something. Although some didn't work for me, I can absolutely see how each one would work for different people at different times in their lives.
"For example, I was coming out of my meltdown period when I tried voodoo, and it was actually such a fantastic revelation. It helped me realise I was getting better and didn't need the therapies as much any more.
"I was in Philadelphia to do the last part of my re-education therapy. On my last day I was wandering around in a slightly seedier area with a great big ice cream in my hand when I saw this sign, almost like graffiti, on a window that said voodoo – and I thought, 'Oh well I've never tried that'. So in I went.
"It was everything you could possibly imagine. There were candles, ornaments and little dolls lying around, and it was all very mysterious. The practitioner said she believed I was still hankering after a relationship that was all but over, so to fix this I was to go to a department store where I would buy a wedding dress and a suit. I had to take them home and burn a red candle and say an incantation for the next two months every single day.
"In that period I was really quite vulnerable, low and depressed and not sure how I was going to come out the other side. So when I thought, 'Wow this is completely ridiculous', that's the moment I realised I had moved on and I was rejoining reality."
Kay now hopes her warts-and-all adventure will encourage more people – especially women – to take stock of their life, finding a therapy or practice that helps to make the world a little clearer.
She said: "For some people I do think this midlife crisis moment is unavoidable – especially for women. When you reach the menopause and your hormones change, it really can be so overwhelming.
"Plus, the world can be so chaotic these days, so it's even more important in the midst of all of that to find a moment for yourself.
"I was searching and searching, looking and looking, journeying and journeying, trying and trying to find meaning and peace in myself. It's a terrible cliché, but I think I really am more accepting of life now and I understand myself a bit better through the therapy.
"I went in with an open mind and an open heart – and, actually, I think that's what a lot of people will be able to relate to."
---
Kay's therapies verdict: From acupuncture to voodoo, alternative healing is booming
---
Yoga
Yoga has been practised in India since at least 3000 BC, and became popular in the 1980s. As well as providing great exercise, the spiritual stretches can help people achieve a sense of inner calm and mindfulness.
Kay said: "Yoga is good for fitness and gives you a focus that helps to clear your mind. If you have a good teacher, they will show you yoga is about looking after yourself physically and mentally, which leads to better interactions with people. It's a wonderful therapy, which I still do three times a week."
Massage
Applying pressure to different parts of the body using hands, fingers, elbows or feet, a professional massage therapist can work wonders for muscle pain, as well as stress and anxiety.
Kay said: "Massage is really important for helping to switch off, especially if you're working. If you can pop out of the office for a massage, it will really help to soothe your tense muscles, which can help you switch your mind off from worries."
Cupping
Practitioners place heated glass cups on the skin, creating a suction effect to improve circulation. Your back and arms are often left with round imprints that look similar to bruises.
Kay said: "I ended up in a sort of back-street place with blackened cups. It was a very raw experience. I know there are wonderful places but the angry red marks made me wonder – is this therapy?"
Acupuncture
Fine needles are inserted into the skin at specific points around the body in an attempt to stimulate he body's natural healing response and restore a healthy "energy flow".
Kay said: "In my first treatment, I found myself pinned down, naked with a chain-smoking 'doctor' with not a word of English and, unfortunately, little or no insight into my midlife crisis. But I persevered."
Shamanic retreat
This ancient method of healing centres on the belief that emotional and physical problems are caused when our soul energy is out of balance. A "shaman" is able to see these problems, shifting energy to restore balance.
Kay said: "My experience was with a group in Egypt inside the pyramids, in the desert – something I'll never forget."
---
My Life in Thirty Seven Therapies: From Yoga To Hypnosis And Why Voodoo Is Never the Answer, is out now, RedDoor, £9.99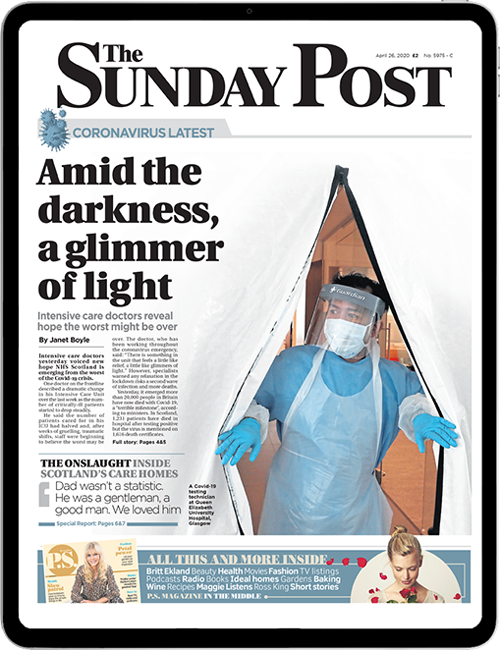 Enjoy the convenience of having The Sunday Post delivered as a digital ePaper straight to your smartphone, tablet or computer.
Subscribe for only £5.49 a month and enjoy all the benefits of the printed paper as a digital replica.
Subscribe