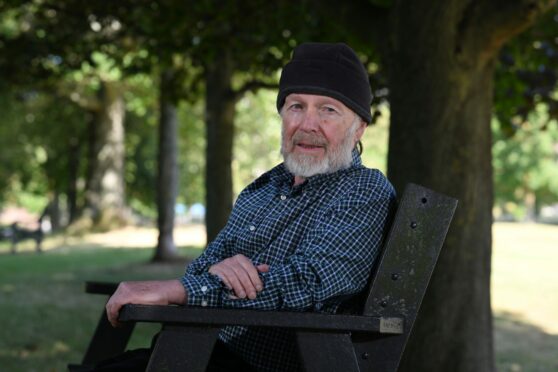 A leading expert on staying young has revealed he has been diagnosed with stage two Alzheimer's.
Dr David Weeks, whose research on why some people appear up to 15 years younger than their real age, was the embodiment of his own findings.
The ­neuropsychologist ­conducted the first ever research into the "superyoung" phenomenon and was internationally respected for uncovering what makes people look, feel and act younger than their birth certificate age.
Loving relationships and ­keeping your mind and body active emerged as key factors in staying young. And Weeks' youthful appearance, enthusiasm for work and a sharp intellect marked him out as proof of his research.
He was born in New Jersey, joined the US Navy at 18, and sailed on nuclear submarines crossing paths with Russian subs in the Arctic Circle.
University degrees and ­professional exams were his passport to a new career in academic research and a post as a clinician at the Royal Edinburgh Hospital. His books on staying young saw him appear on the pages of the world's newspapers and TV.
Now the clinician, whose work included treating people with dementia, is considering his own journey to diagnosis of Alzheimer's at 79.
Speaking in his Edinburgh home, Weeks says: "I have been diagnosed with stage two Alzheimer's, an early stage and I am working to accept it.
"I had suspected it for a while after noticing early signs like losing words which I could normally recall automatically. But I dismissed it at first.
"I had a heart attack that I dismissed, too, as angina when I was on holiday. My wife and I were on tour of a stately mansion and I had a heaviness on my chest but it passed.
"Then when I was ­discussing my latest book, I struggled to remember the title and it was then I realised this certainly was a marker for early dementia."
Symptoms increasingly wove their way into his life over the following year. He describes walking into a room and forgetting why he was there. He would lock the door of his home on the way out and not remember doing it.
"I usually do the cooking two nights a week and found myself walking away from the stove forgetting to return until smoke filled the room, and the fire alarm would go off.
"Then there was the time I went into a supermarket and bought the same goods twice. The till assistant commented I had bought them earlier. I then forgot my wedding anniversary which I never do after 18 years of marriage. I was increasingly thinking that I should see a GP."
After years of quick thinking in his US Navy job and then in academia and clinical work, he felt he was losing his footing in everyday life. Like most patients with signs of dementia, he was given cognition assessments to test his mental abilities, memory and thinking. He performed "not too badly" and later saw a second GP for a screening test, where the diagnosis began to emerge.
"I was referred to the memory clinic for a CT brain scan. A psychiatrist who treats patients with memory issues admitted my problems were not typical of me, the person she knew.
"The diagnosis of Alzheimer's followed," he said. "It was a confirmation of what I suspected, and I knew what it meant. I had worked in the field of geriatrics at the Royal Edinburgh hospital for 30 years and was aware of the implications of what my life would be in the future. The best response anyone can have to Alzheimer's is to accept it and work with your health team."
He adds that he has kept up his heart rehabilitation since his heart attack in 2018. "Twenty to 30 minutes of ­walking does help – I do up to 50," he says.
He says it is an irony that an international expert on staying young should be diagnosed with Alzheimer's. "But it is vital to come to an acceptance and work with your family," he says. "I have a great marriage and am very lucky, in many ways."
With Alzheimer's and age comes sleep problems and he says he wakes at two or three in the morning then spends the next day fatigued.
As to whether we are destined to inherit dementia when our ­parents or grandparents have had it, Weeks believes dementia lies only partially in what we inherit from our parents. He reveals it is evident in his mother's side and suggests his heart attack five years ago was also a risk. "Exercise, diet and ­avoiding anything to excess are ­important," he says.
Alzheimer's has seven stages from before symptoms appear through forgetfulness at stage two to noticeable memory difficulties at three, on to lack of physical control at the last stop.
With high blood pressure a driver of dementia (and a third of the population have it, Weeks suggests the eating plan Dietary Approaches to Stop Hypertension. It recommends eating vegetables, fruits, whole grains, fat-free or low-fat dairy, fish, chicken, beans, nuts, seeds and vegetable oils while limiting fatty meats, full-fat dairy, sugar sweetened drinks, sweets and salt.
Gene genie: Renowned scientist who diagnosed his own high risk of Alzheimer's now hopes to combat the disease
Groundbreaking book reveals the keys to holding back ageing process
Professor Weeks interviewed 3,500 young-looking people from Europe and the United States for his landmark book, Superyoung: The Proven Way To Stay Young Forever.
Published in 1998, the book revealed a series of eye-catching findings about ageing and how to avoid it. Weeks put an advert in the New Scientist magazine that asked: "Do you look and feel younger than you are?"
The book looked at the effect that exercise has in slowing the ageing process, whether hormone replacement therapy helps, gave diet advice and explored the importance of a positive outlook.
When volunteers tried to guess the participants' ages, the men were estimated to be 12 years younger than they were, and the women 10 years younger. Weeks also found a person's genetic make-up is 25% responsible for youthful looks, while behaviour accounts for 75%.
It also found couples who make love three times a week look between four and seven years younger than those who have less sex. He noted that, during sex, growth hormones and other chemicals, such as endorphins, are produced that enhance the body and mind. He said the effect was seen in couples in a stable, loving relationship, but not among those having casual sex.
---
David Weeks' books, The Superyoung and The Gifts Of Eccentrics, are available from bookshops and online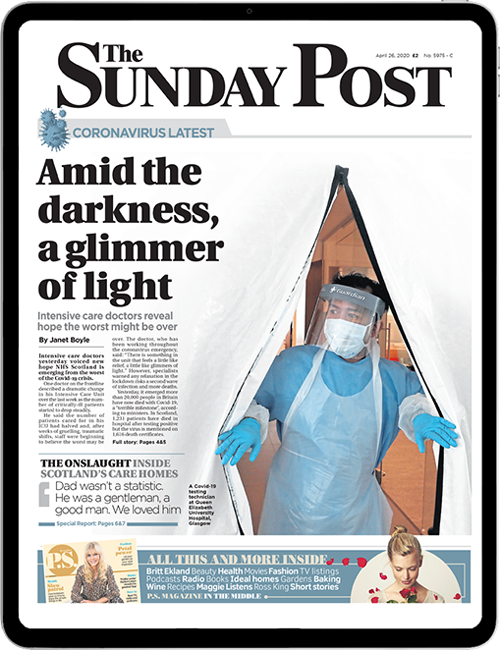 Enjoy the convenience of having The Sunday Post delivered as a digital ePaper straight to your smartphone, tablet or computer.
Subscribe for only £5.49 a month and enjoy all the benefits of the printed paper as a digital replica.
Subscribe