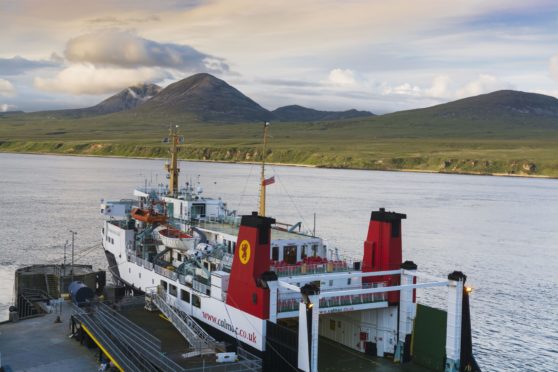 Scotland's coastal communities should be using every empty property to ease the affordable housing crisis, according to an island MP.
Angus MacNeil urged the rollout of a scheme in the Western Isles that has made 163 empty properties habitable again in 39 months.
Most are now rented out as residential accommodation, helping to ease the isles' housing waiting list.
He spoke out after The Post last week reported on how a shortage of suitable housing is a key factor in driving young people off the islands and holding back economic growth. The Western Isles MP is calling for the homes scheme to be copied by other islands and coastal communities.
He said: "The number of empty homes brought back into use in the Outer Hebrides is a fantastic achievement and should be a model for other islands and other coastal communities to follow.
"Lack of affordable housing in remote and rural places is a major factor in retaining young people in their communities."
Western Isles Council set up its scheme with support from the Scottish Empty Homes Partnership (SEHP). The council's empty homes officer, Murdo MacLeod, said his team offers a range of advice and skills to help the owners of vacant properties bring them back to use.
Officials put owners in touch with local suppliers and negotiate discounts to help revamp properties, as well as facilitating access to VAT reductions to kickstart work on long-term empty homes.
MacLeod said: "I can also help to trace property owners that have gone missing or fallen off the radar to help retrieve council tax arrears.
"In some cases properties go to auction due to several reasons but mainly due to the restoration costs and poor condition the properties have been allowed to fall into."
The Hebridean Housing Partnership currently has 532 applicants on its waiting lists of whom 440 are actively looking to move at present. The waiting list numbers increased during 2021 by around 10%.
On the edge: Ministers accused of abandoning Scotland's island communities and urged to act on homes, jobs and ferries to secure their future
Last week Rural Housing Scotland chief executive Derek Logie described the islands housing market as broken.
Around 40% of housing stock on Tiree and the Western Isles are holiday lets, while cash sales made up about £50% of all sales in The Western Isles and Argyll and Bute in 2019-20.
Logie said: "This trend is driving the gentrification and geriatrification of our island communities. They face a demographic timebomb that threatens their viability."
The SEHP which aims to rescue private sector houses from long-standing neglect, said in its last annual report that the Covid-19 pandemic has had a significant impact on the numbers of homes becoming long-term empty.
Figures published in December 2020 showed a 16% rise in long-term empty homes bringing the overall number to over 47,000 in Scotland. The full impact is still emerging, and the figures may continue to rise, it warned. Last year it recorded 851 properties brought back into use, in contrast with the 1,412 in 2020.
It has now helped breathe new life into more than 6,600 homes.
The drive to bring empty houses back in to use was partially prompted by the photographic work of rock drummer John Maher.
The Buzzcocks drummer's photographic exhibition of abandoned rural homes was first shown in Stornoway in 2013, attracting widespread attention and leading to him speaking at a Shelter conference in 2016.
But very few of the properties that have been restored are rural crofts.
Maher said: "Some of the old croft houses have already disappeared and others are impractical to restore – they are built on bogs and by streams. Today's building regulations would also make restoration realistically impossible.
"But there are many that can be restored, though I do know of one where somebody bought it with that intention only to find they had no choice but to knock it down because it was too risky and so built new on the croft."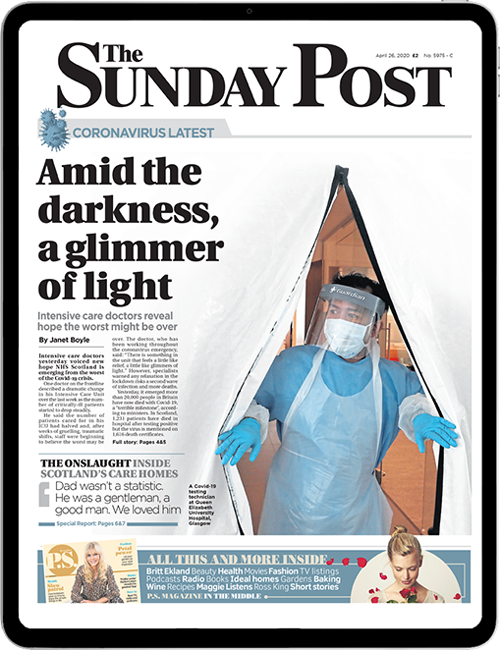 Enjoy the convenience of having The Sunday Post delivered as a digital ePaper straight to your smartphone, tablet or computer.
Subscribe for only £5.49 a month and enjoy all the benefits of the printed paper as a digital replica.
Subscribe