Brave mum gets transplant just days after The Sunday Post reveals her refusal to give up hope
A mum twice diagnosed with terminal cancer has spoken of her joy and gratitude after a life-saving liver transplant.
Last Sunday, we revealed how Jenna Cameron, 30, was hoping her mum Susan Evans, 51, would be able to give part of her liver to her daughter later this year if tests were successful.
But, just two days later, Jenna – who was on the transplant list as part of the ground-breaking Naples Project in Birmingham – was suddenly told a whole organ was available. On Tuesday, she was flown by Scottish Air Ambulance to Birmingham and taken to the city's Queen Elizabeth Hospital where the transplant took place that night.
Yesterday, out of intensive care and sitting up in bed, brave Jenna – mum to Aria-Skye, three, and two-year-old Ivy-Rose – said: "I could hardly believe it because our story had just gone out in The Post two days prior to receiving the completely unexpected call.
"We had been made aware that many people die on the waiting list because there are too few appropriate organs available. I just felt the odds were more in favour of the living donation, especially as my mum's tests results came back as a match and that is hard to find."
Jenna, a singer who performs under the stage name Cameron Jay, added: "When I got the call from the transplant centre I was in the middle of posting a dance video taken before I fell pregnant with Aria-Skye. The song I was dancing to was He Lives In You from The Lion King musical, performed for the 2015 Aberdeen Uni Dance Society showcase.
"And I was about to be given an organ from someone who had lost their life. In a sense that person now lives on in me, just like the song. I am so grateful to the donor and their family and to the medical teams who made this possible."
Jenna – who is also a patient at Aberdeen Royal Infirmary – has faced two terminal diagnoses in her life. She was only 10 when she was found to have hepatocellular carcinoma, a rare cancer in children. She was given only four weeks to live. But surgeons in Birmingham removed three-quarters of her liver in 2000 to save her life. Then, in 2018, she was told the cancer had returned and she had eight to 12 months left to live.
Doctors said transplant was not possible because the high rate of cancer markers in her blood meant the risk of rejection was too great.
In the same year she was given a procedure known as radio frequency ablation that reduced the cancer's growth rate. Assessments showed the markers were largely stable, making it possible for her to be considered for transplant.
Jenna said: "Mum flew with me to Birmingham. We took off at 1pm and we arrived at the hospital by 2.15pm. I had a series of tests to make sure everything was okay at my end, and then the medical team prepared to take me to theatre.
"The surgeons said the ­operation would take about eight to 10 hours, but it took six. They were really pleased with how well I handled the surgery. They woke me up the next day in intensive care."
Jenna's dad, Shaun Cameron, flew to Birmingham to be with his daughter. And her partner, Greg Wood, drove to the hospital with their girls a couple of days later.
Jenna said: "I have no idea how long I will be in hospital, it all depends on how my new liver performs but I have been handling everything really well.
"I just want to get on with life now. My best friend Sammy Murray last year raised £2,000 for me, Greg and the girls to go to Disneyland Paris. I can't wait to get the trip booked.
"We moved into a lovely house just before Christmas, and both our girls are settled into nursery while Greg has left his job to provide full-time care for me. We are both very excited about the future."
---
Pioneering project to increase transplants
Each year more than 1,000 patients across the UK need a liver transplant, but there are not enough donor organs to go around.
Clinicians at the Queen Elizabeth Hospital Birmingham are trying to change that. In 2018 they launched the Naples Project to increase the number of liver transplants that can be carried out.
Naples – Normothermic mAchine Perfusion of the Liver to Enable Sickest first transplantation – involves the OrganOx machine, which uses a process known as perfusion to keep a donated liver "alive" outside the body for up to 24 hours – up to three times longer than if it were kept on ice.
It keeps the organ at body temperature, giving it the oxygenated blood, medications and nutrients it needs. This allows surgeons more time to fully assess if a liver is suitable for transplant, cleanse it and even improve its quality.
In the past, without the machine, and because of the risks of transplanting an inappropriate organ, surgeons have had to reject many marginal livers.
So far, 27 patients on the trial have had a liver transplant using the perfusion machine with a 100% success rate.
The trial is ongoing.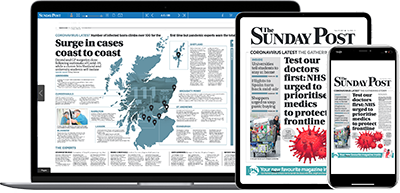 Our free web and ePaper offer to help you stay informed in these challenging times
3 months free access to our web and ePaper pack including Premium articles.
Subscribe