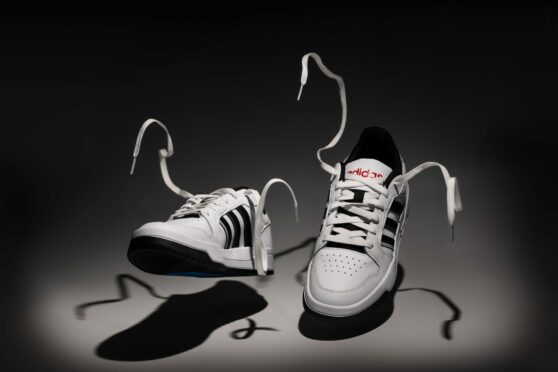 Limited edition sneakers have become one of the world's most popular – and lucrative – collectables.
Ronal Raichura, founder of Crepe City, Europe's biggest sneaker festival, tells Alice Hinds the Honest Truth about the history of collecting rubber-soled shoes
---
What first sparked your own love of sneakers?
I remember being about 10 years old at school and getting really excited by one of my friends coming back from America with a pair of the Air Jordans that legendary basketballer Michael Jordan had worn in the 1992 Olympics. From then on, we were all really interested in the latest trainers and football boots.
When did collecting sneakers first become popular?
It has been a sub-culture in the UK since the 1980s. People would travel all over Europe and North America to pick up trainers that had not been released in the UK. Since the Noughties and the growth of the internet, it has become even bigger, with people using online platforms to buy, sell and trade with each other. We have then seen an even bigger explosion of demand for collecting sneakers with the rise of social media sites like Instagram and TikTok.
What are the most expensive (or unusual) sneakers most collectors dream of owning?
For a lot of collectors, it would probably be the Nike MAG shoe from Back To The Future II. It was such an iconic film and featured a pair of trainers that were not made available to the public until 2011. Sneaker fans and movie memorabilia collectors had waited over two decades for the MAG to be released, and when they did, the numbers produced were tiny. Nike later produced a self-lacing version as seen in the film in 2016, which again was near impossible to get hold of.
What makes a sneaker a sneaker? Do they have to be made by specific brands?
It just has to be a comfortable, casual shoe. In the past, everything was related to sports and performance, but over the last decade especially, so many luxury brands and start-ups have also entered the marketplace. The market has also changed so much, with fashion driving people's choices and styles, rather than being led by sports performance.
If someone wanted to start collecting, what style, brand or release would you start with?
I would just say to buy what you personally like and to follow your own taste. So many trends are temporary, as a brand will maybe have a plan to create a massive buzz around a specific model for a year or 18 months. It's also always nice to have something that is different to everyone else.
How many pairs of sneakers do you own?
I have around 300 pairs spread across my house and a couple of storage units. I tend to wear most of the pairs that I own, but still try to keep them in their original box when possible.
Box fresh and beautiful as sneaker king reveals his 1,000-pair passion
Is it true people make and sell fake sneakers?
The market for fake shoes is sadly massive. There is a huge lack of supply of the most desirable pairs, meaning that counterfeiters have great opportunities to fill this gap and make a lot of money. I would always recommend only purchasing sneakers and trainers from reputable sellers – and make sure you know what you are looking for. For most pairs, there are videos on YouTube or articles on forum sites like Reddit where people will compare real pairs with the counterfeits. Usually, if it seems too good to be true then it is and it will probably be a fake or someone trying to scam you.
If you could own any pair of sneakers, money was no object, which pair would you want?
I would love to own a game- worn pair of Michael Jordan sneakers. Probably the Jordan 3 that he wore for the Slam Dunk Contest in 1988. Such an iconic pair of shoes and also an iconic moment for Jordan.
Crepe City festival comes to Glasgow on June 26. Information at crepe-city.com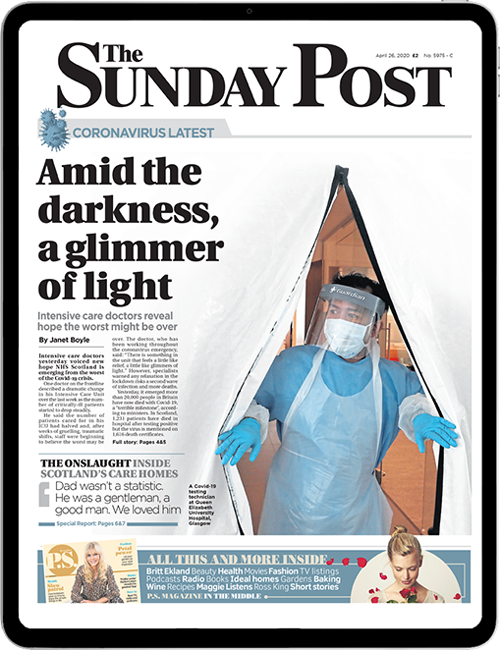 Enjoy the convenience of having The Sunday Post delivered as a digital ePaper straight to your smartphone, tablet or computer.
Subscribe for only £5.49 a month and enjoy all the benefits of the printed paper as a digital replica.
Subscribe