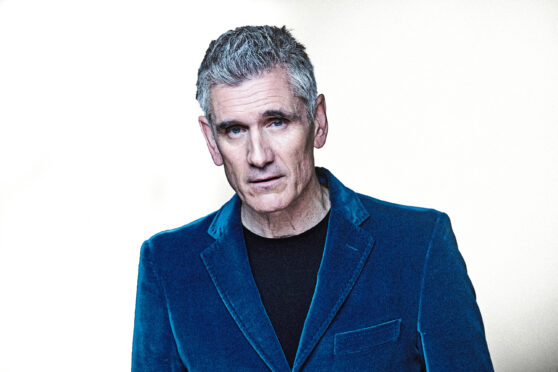 The I Wonder Why singer talks fame, Barry Manilow, working with heroes and life moments in Glasgow.
You recently toured the UK on a headline tour – how was it?
It was my longest tour in a long time – we were there for a full month – and clearly people were as happy to be out of their houses as we were. I've been working since I was 11 or 12, so the pandemic was the longest time I've not had a job. But I enjoyed not getting on planes for 18 months.
You're back here on tour with Barry Manilow. How far back does your relationship go with him?
I met him when we were both recording for Arista. He was the flagship of the label. He was always very nice when we met and when he started saying good things about my jazz records in the press, I reached out to thank him.
We keep in touch and every now and then I get an email from Barry Manilow, which is pretty amazing. I've done a few tours with him. His audience treats me like gold.
What's it like to work with your heroes?
One of my favourite things as a recording artist has been the chance to meet Elton John, Barry Manilow, Bonnie Raitt, and I just opened for Van Morrison and hung out with him and his band in the dressing room.
I'm 56 now and I still feel like a kid when I met my heroes. The first half of my career was people like Joe Cocker and Prince, and now it's my jazz idols, so it ain't bad.
How did you deal with the success of your debut album in 1991?
The idea my first single would be a top 10 hit all over the world was unbelievable. I didn't expect it but I was prepared for it, because ever since I was a kid I had imagined it.
I embraced it and I had friends and a manager around me who kept my feet on the ground. I still had a regular life and didn't hang out with phony-baloney showbiz friends.
It couldn't have been easy, then, to walk away from the sound that made you a big star?
I still had a great love for music and that's why I stepped away from the pop world. With the record companies, it came to be about something that wasn't the music – they were more interested in what I was wearing and what my hair was like. I've found my way to a place where it's all about the music and I can call the shots.
Why did you decide to re-record some of your past songs for new album, This Life?
With it being 30 years since the first one, I wanted to take a look back. I didn't want to do karaoke versions of my own songs and, frankly, I sound different from then, because I used to be a pop soul singer and now I tour with a jazz quintet. I particularly wanted to do I Wonder Why, You're All That Matters To Me and Never Saw A Miracle, because those were the hits from the first record and now they sound really different.
You've been doing live streams from your kitchen. Have you reconnected with older fans?
It's been a long time since the first record and all the hits, so maybe a lot of people who lost touch with me are finding their way back to me with this, and maybe getting a different sense of who I am and what I do. People who found me in 1991 with long hair, a waistcoat and pop soul songs are maybe starting to realise this isn't the guy they thought I was.
You'll be back in Scotland again next month for the Edinburgh Jazz and Blues Festival. Do you have a lot of happy memories here?
The UK is really good for me. I got my first passport when the debut record came out and London was the first place I flew into. My daughter Ruby, who is now 22, her first steps were at the Moat House Hotel (now Crowne Plaza) on the River Clyde in Glasgow.
It's a great, soulful town and I have quite a few friends there. I spend a lot of time in the UK and Europe. With much better beer, whisky and curry, why not?
Curtis Stigers plays with Barry Manilow at the Ovo Hydro, Glasgow, on June 23.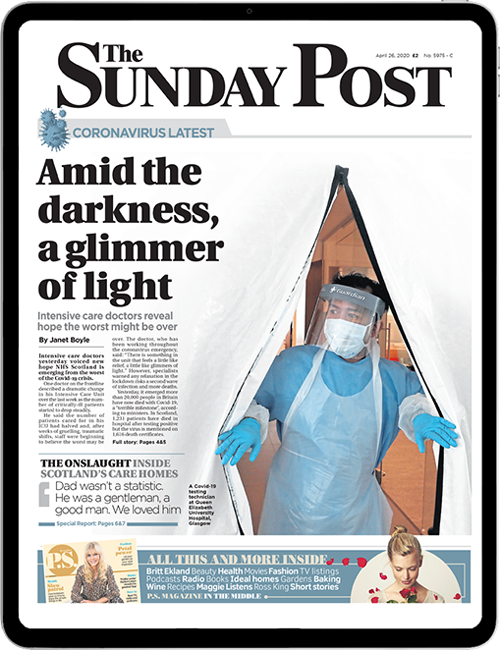 Enjoy the convenience of having The Sunday Post delivered as a digital ePaper straight to your smartphone, tablet or computer.
Subscribe for only £5.49 a month and enjoy all the benefits of the printed paper as a digital replica.
Subscribe