GALLERY: Designer Rachel's heart is in the bright place in glorious Fife bungalow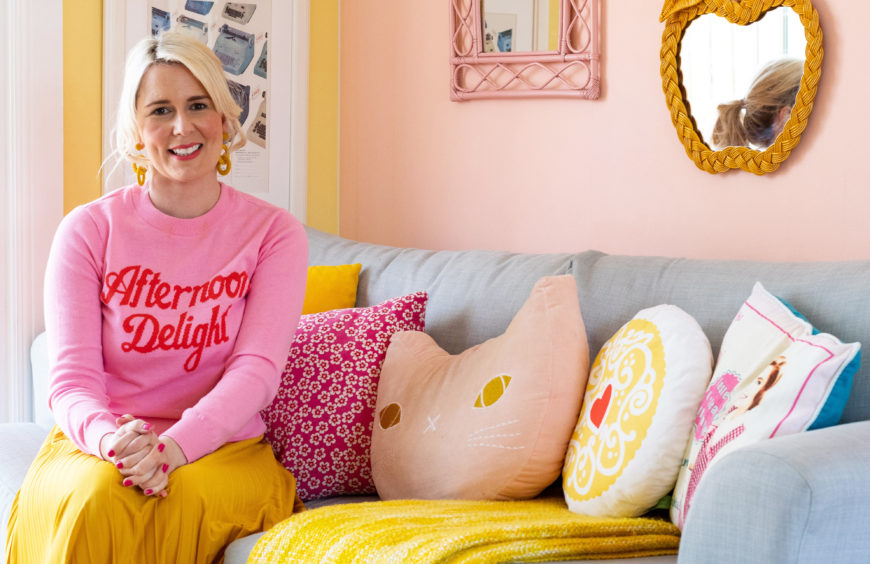 This used to be my gran's house and, when she went into a home just over two years ago, we decided to buy it.
It's a two-bedroom, one-bathroom bungalow.
She was 95 so, as you can imagine, the décor was very much of an older age group. All the rooms were very beige and cream and the furniture was of a similar look.
Without wanting to offend her at all, of course, I knew I was pretty much going to change everything.
Now it's brighter and more vibrant. We've really transformed every room, injecting a lot of colour and putting our personality into it.
---
Who: Rachel Henderson who shares the home with husband Andy and daughter Lottie, three
What: 1970s bungalow, Little Blair House
Where: Dalgety Bay, Fife
---
A big thing was making it suit a young family. There's a conservatory and, as our daughter Lottie is three, we knew straight away we'd want to make that into a playroom for her.
But, although we've changed the look of the house, we haven't knocked down any walls. It was just a case of giving it a facelift, making it bright and looking bigger through the décor.
I really like Orla Kiely because her designs are bright and bold.
I've used her wallpapers in every home we've lived in as it has that wow factor, and have them in every room here.
The kitchen is my favourite spot because it is the most individual and colourful space. When I used to visit when my grandma stayed here, she'd always be in the kitchen having her cup of tea and her ginger nuts.
I have so many happy memories. So we were keen to keep it, not just because it was in good condition but because it was a big part of her.
We didn't want to rip it out and install something shiny and new.
We got a local company called Love Restores to come up with a custom mix of paint, a gorgeous, slightly unusual, green colour.
There are quite a few things that have been upcycled, like the shelves in the kitchen which come from off-cuts of worktops we installed.
Some of my grandmother's things have been upcycled, too. It's been nice to keep some of her original furniture but just turn it into our own. Quite a few of the finishing touches come from my favourite online stores and local designers, but a lot I have done myself, like crocheted plant hangers and handmade flowers and vases.
Because it's a fairly-standard bungalow, I felt like I wanted to add a lot of character.
It's so cosy and happy and, although she passed away just as we were moving in, I like to think my gran would be pleased with what we've done.
Little Blair House is featured in Scotland's Home of the Year, BBC Scotland,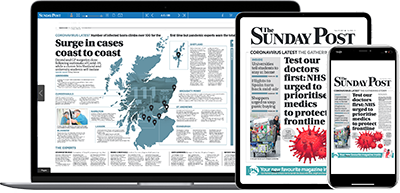 Our free web and ePaper offer to help you stay informed in these challenging times
3 months free access to our web and ePaper pack including Premium articles.
Subscribe