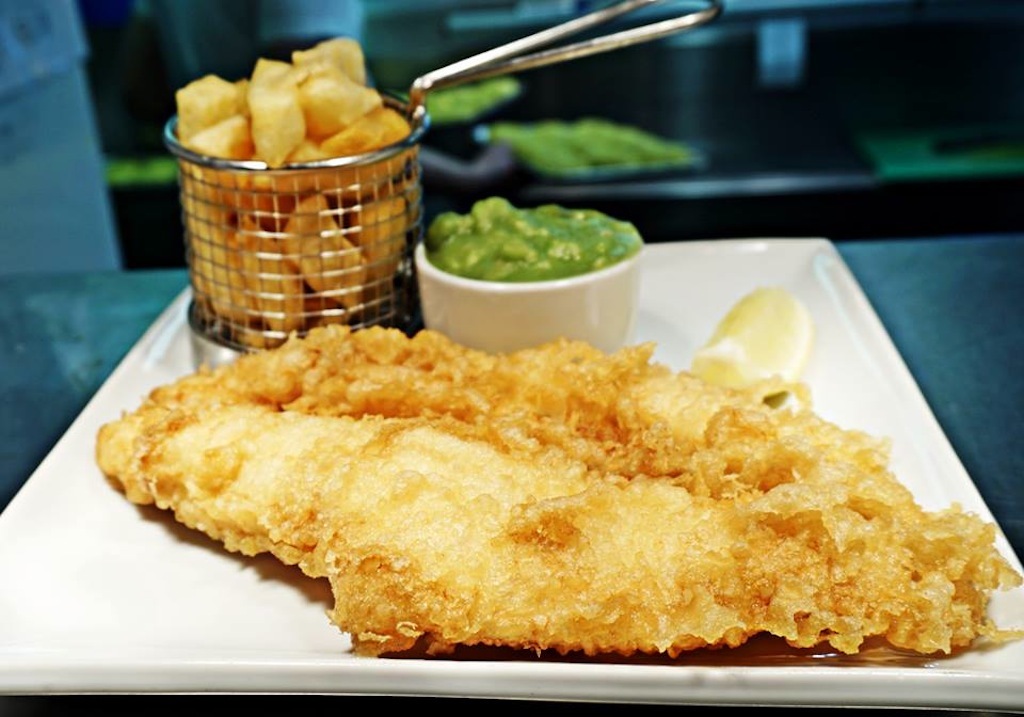 Chippies in Scotland have made headlines for all sorts of unusual reasons and it's not always to do with the quality of their chips. 
Whether it's customers crossing countries just to sample a sausage supper or listen to a singing fish-frier, Scottish chippies are a hotbed of fishy tales – except these ones are true.
We've gathered some of the best deep-fried supper stories from across the land for National Fish & Chip Day.
Fish and trips: The Bay, Stonehaven
WINNERS of the Independent Takeaway Fish and Chip Shop of the Year Award 2013.
"We have customers travel from all over the world for fish and chips here," said owner Calum Richardson. "I think the sweetest story was when Waitrose had me on the front page of their magazine after I had travelled to Japan. An old lady got on the train from London to visit The Bay. She had my fish and chips, then asked me to sign the article before jumping back on a train to London!"
Cod on the canal: McMonagles, Clydebank
SOME takeaways close down quite quickly but luxury chip shop McMonagles finds it easy to stay afloat. That's because it's a canal boat on the Forth and Clyde Canal. And it has the world's only sail-through chippy takeaway. The narrowboat has been moored in Clydebank for the past 21 years and owners John and Agnes McGonagle love life serving cod on the canal.
"We've got the world's only sail-through chippy," said John. "Any canalboats can dock with us and pick up a couple of suppers. When the canal opened there was a queue of about 10 boats. We do a not bad trade. We used to get a bump from passing vessels."
Cracking deal: Atlantic Fish & Chips, Coatbridge
WINNERS of the Independent Takeaway Fish and Chip Shop of the Year Award 2010.
"We recently had our Easter promotion which was a deep fried Creme Egg," said owner Riccardo Capaldi. "We had a customer who was visiting from Australia and had heard about the Creme Egg. She made a special visit on her trip to Scotland. You just need to dip it in batter then fry it for around two minutes. You can't fry it for too long the batter needs to be crispy but the chocolate can't be mushy."
Wedded fish: Anstruther Fish Bar, Fife
WINNERS of the Independent Takeaway Fish and Chip Shop of the Year Award 2008
"We hosted a wedding dinner a few years ago when the bride-to-be asked if we'd keep a few tables aside for a fish and chip meal for their wedding party," said Alison Smith. "The couple had originally met nearby so thought it quite apt to celebrate their big day enjoying their favourite meal in their favourite location. Not only did we keep tables aside for the happy couple, but we literally rolled out the red carpet. Great day, great memories and a great couple."
Festive frying: Reivers Fish Bar, Duns
Be careful when you ask for a pie supper at Reivers Fish Bar in Duns you could end up with a battered mincemeat pie. At Christmas, the owners introduced a festive menu which saw mince pies, Christmas pudding and Yule logs dipped in the deep fat fryer.
"The mincemeat pie wasn't too bad," said Rachel Burnett, who has worked at Reivers for 13 years. We don't have them on the menu all year round. We've introduced deep-fried Oreos now. Someone who'd been to America saw them there so we tried them they're surprisingly nice!"
Fizz and chips: Tailend, St Andrews
SCOTLAND'S poshest chippy is probably The Tailend in Fife, where one can order a fish supper… with champagne. The haddock is grilled with a little olive oil, seasoning and homemade pesto although there is grilled salmon if you're wanting something a bit classier.
"You can order champagne to go with your fish," said manager Jessica Spinks. "Our sommelier has carefully selected our wine list. Prosecco isn't just for before the meal it can really lift a haddock supper."
As an extra, you can order a hot smoked salmon with horseradish and creme fraiche as well as a traditional pickled onion!
Going for a song: Val D'Oro, Glasgow
CUSTOMERS at Val D'Oro get some soprano with their supper thanks to owner Luigi Corvi. The talented opera singer treats his customers to a range of Pavarotti-style hits while serving up their fish teas.
"The music, the singing, takes me away from my day-to-day life in the shop," said Luigi. "It lets me be somewhere, and someone, else. I loved opera as a boy and my parents Peter and Anna-Maria took the family to festivals in Italy when we were young. We met an elderly Italian opera singer and she got me started."
---
READ MORE
Glasgow chippy sells 'fish supper roll' with calorific results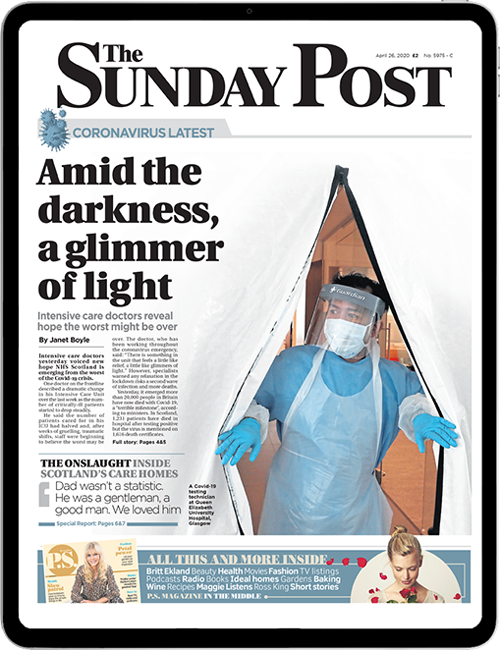 Enjoy the convenience of having The Sunday Post delivered as a digital ePaper straight to your smartphone, tablet or computer.
Subscribe for only £5.49 a month and enjoy all the benefits of the printed paper as a digital replica.
Subscribe