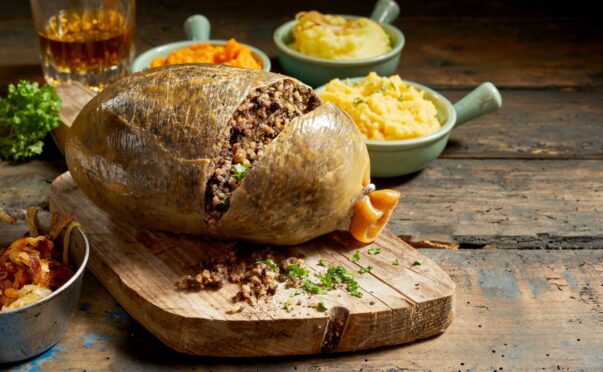 When acclaimed chef Kevin Dalgleish needs inspiration for a new menu, he doesn't have to look too far, as every dish served at his popular Aberdeen restaurant pays homage to Scotland's bountiful larder.
From scallops and langoustine to locally-farmed beef, pork and lamb, the restaurateur aims to use only the best seasonal ingredients, which he says is easy to achieve with so much delicious produce right on the doorstep.
"I always call Scotland my local larder," explained Dalgleish, chef patron of Amuse, which opened at 1 Queen's Terrace, Aberdeen, six months ago. "We don't do a lot with the food, we're not trying to reinvent the wheel – it's all about letting the ingredients speak for themselves.
"Every season brings a new challenge to look for the best ingredients that month. It keeps things interesting and inspires our menu."
Described as "modern Scottish with French notes" the stars of the show at Amuse include juicy scallops from Orkney, razor clams from Caithness, and langoustines fished from the icy waters of the west coast.
Dalgleish continued: "All our ingredients are seasonal and we try to get as close to the source as we can. We speak to the divers on the west coast for the langoustines, and we've got some great farms we work with here in Aberdeenshire for beef, lamb and pork. Turbot, cod, halibut and monkfish tails we get from Peterhead, and lobsters from down in Johnshaven. Everything is on our doorstep.
"When I worked in London, I used to see all this wonderful Scottish produce come into the kitchen, and I would be proud to show it to the French, German and English chefs I worked with. I've always been keen to champion what we have in this country."
Next week, for Burns Night, Dalgleish will continue to share his passion for Scottish produce as he hosts a special "Brummie Burns Supper" alongside Great British Menu winner, Glynn "Yummy Brummie" Purnell, who will join the Amuse kitchen from his Michelin-starred restaurant in Birmingham. Serving up six courses, three designed by each chef, diners can expect the likes of lamb sweetbreads with spelt risotto, stuffed razor clams with langoustines, and a cock-a-leekie soup inspired scallop dish.
French wine will complement each of the dishes ("A nod to the Auld Alliance," explained Dalgleish) and a few drams will also be served by Mark Thompson from Glenfiddich Distillery, who will teach guests the best way to sample whisky from the distillery's range.
And, of course, there will be haggis, neeps and tatties – but not as we know it.
"For the canapes, we're going to poach little baby potatoes, scoop the centre out, then fill the inside with a little bit of neep purée, haggis, and a potato pomme purée on the top – it's haggis, neeps and tatties in one mouthful," explained Dalgleish.
"We have such a rich history of food and poetry here in Scotland, it's nice to keep that spirit alive on Burns Night."
Although haggis is most often eaten at Burns Suppers – it's estimated demand for the savoury pudding increases six-fold ahead of the annual celebrations – Dalgleish says our national dish can be used all year round.
"Haggis is such a versatile ingredient," he said. "It's so flavoursome, you really can put it through everything. We sometimes crisp it right up in the oven, with shallots and yeast flakes, and use it as a crumb or garnish.
"There's also the classic chicken Balmoral and haggis bon bons, which are nice after a few beers! Haggis really is a flavour driver that increases the taste of any dish."
So, once the diners have been fed and watered, the dishes cleared and the staff sent home, how will Burns Night celebrations look in the Dalgleish household?
He laughed: "If there's anything leftover from the restaurant I'll take some home for the kids, and we'll have a meal the next night."
Visit amuse-restaurant.com
---
Mysterious origins of national dish
Described by Robert Burns himself as the "great chieftain o' the puddin'-race", haggis is traditionally made by combining meat with oatmeal, onions, salt and spices, then encasing and cooking it in a sheep's stomach.
Today, synthetic sausage casing is more commonly used. Although haggis is Scotland's national dish, its origins remain a mystery. The first written mention of a haggis-type sausage was in 423 BC by Greek playwright Aristophanes. The Romans also fed their soldiers on a version made with pig offal.
According to butcher Simon Howie, six in every 10 haggis sold is to diners outside of Scotland – but not in the US where it is banned as it contains sheep lungs.
The first Burns Supper was held on July 21, 1801. Nine of the poet's friends met at Burns Cottage in Alloway where they dined on haggis and sheep's head, and recited Address To A Haggis.
Author Sir Walter Scott claimed that haggis was a French creation with the name coming from the French word "hachis", meaning minced meat.
---
Which wine?
Our expert Diana Thompson chooses the best bottles for you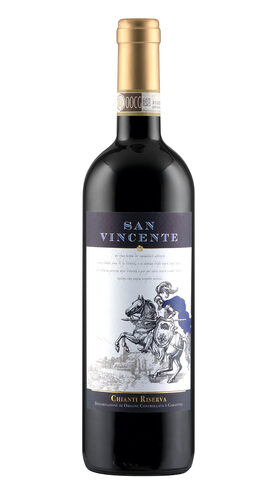 San Vincente Chianti Riserva, Chianti DOCG, Italy, £8.49, Lidl
Reminiscent of walking into a Tuscan grocery store; spices, dried oregano and red cherries. It'll certainly stand up to and pair well with haggis.

Sauvion Crémant de Loire Brut NV, France, from £12.50, Great Grog & Vino Fandango
A fizz to enjoy before a Burns Supper. Elegant and delicious with ripe peaches and zesty clementines.

M Chapoutier Bila-Haut Blanc, Côtes du Rousillon 2021, France, £10.99, Luvians, Laithwaites & WoodWinters
A winter white with plenty of character; floral with apricots. Enjoy with a Thai stir fry.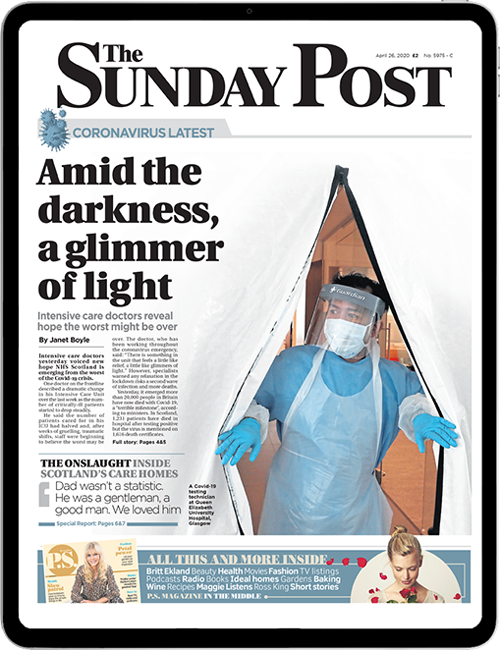 Enjoy the convenience of having The Sunday Post delivered as a digital ePaper straight to your smartphone, tablet or computer.
Subscribe for only £5.49 a month and enjoy all the benefits of the printed paper as a digital replica.
Subscribe