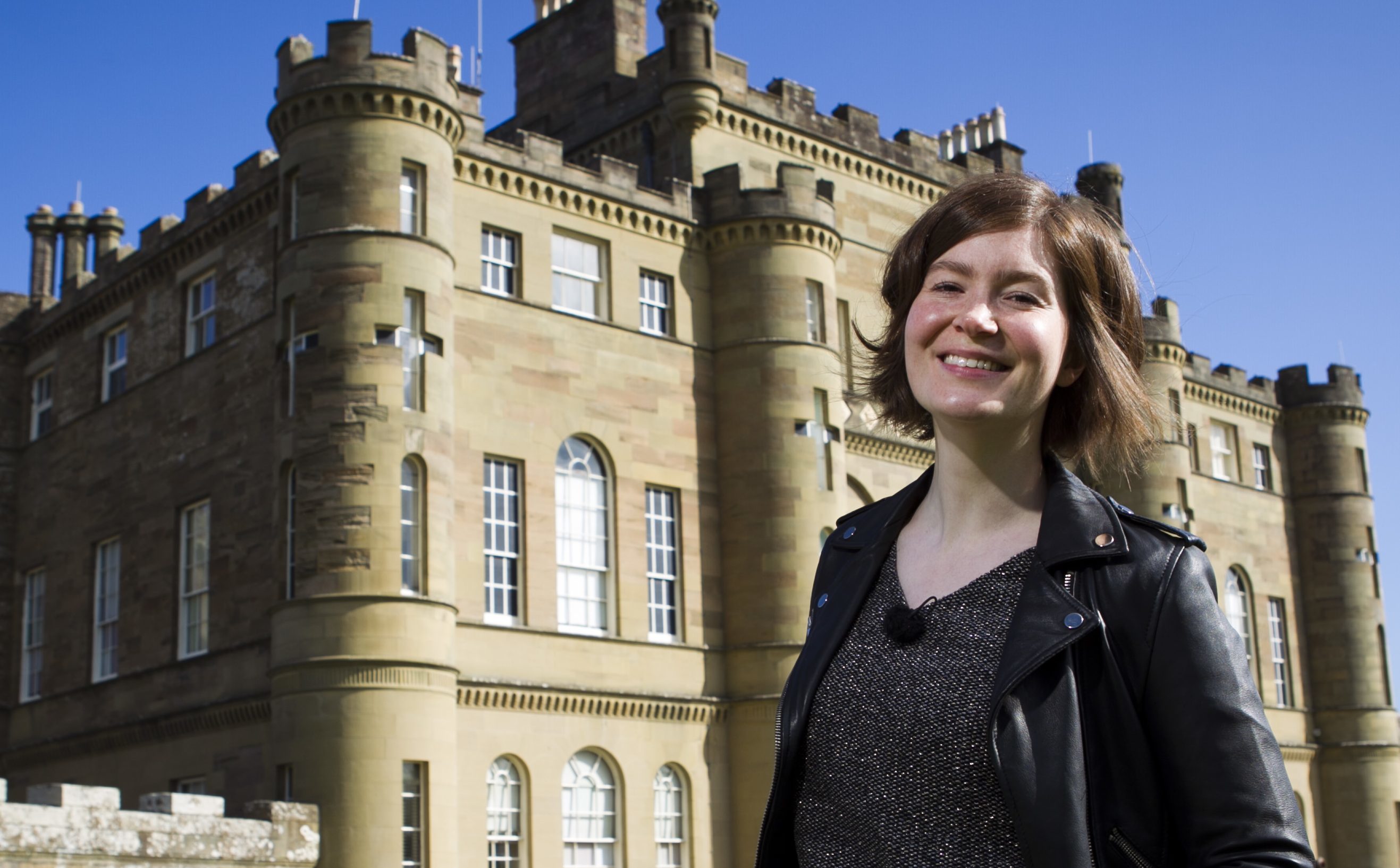 THE queue snakes along the historic bridge with one of Scotland's most iconic buildings, Culzean Castle, as the backdrop.
"There's just one question," shouts presenter Paul Martin.
"What's it worth?" bellows back the hundreds-strong throng; clutching bags for life, rucksacks and string-wrapped parcels.
Welcome to the world of Flog It, the BBC daytime show that became a phenomenon.
It's now in its 16th series and just about every weekday, two million loyal fans tune in to either BBC1 or BBC2 for episodes or repeats.
Then there are the millions in South Africa, Poland and Iraq.
Aussies are so keen many have made their way from Down Under for a valuation or just a look-see.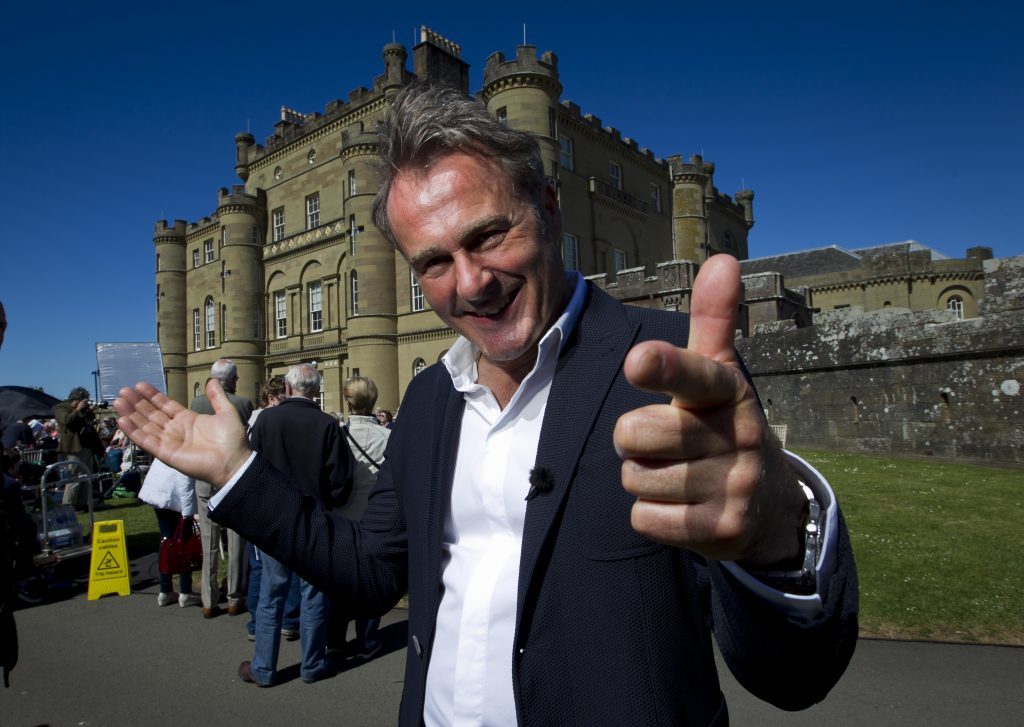 "I can't go anywhere without people spotting me and coming up for a chat," confides Paul.
Despite 15 years of walking and talking to camera about what gems the experts may be unearthing, there's no sense of his enthusiasm dimming.
Perhaps it's the fact that the show was never intended for him.
It was designed for David Dickinson, besides whose mahogany features Paul's glowing tan would seem positively pasty.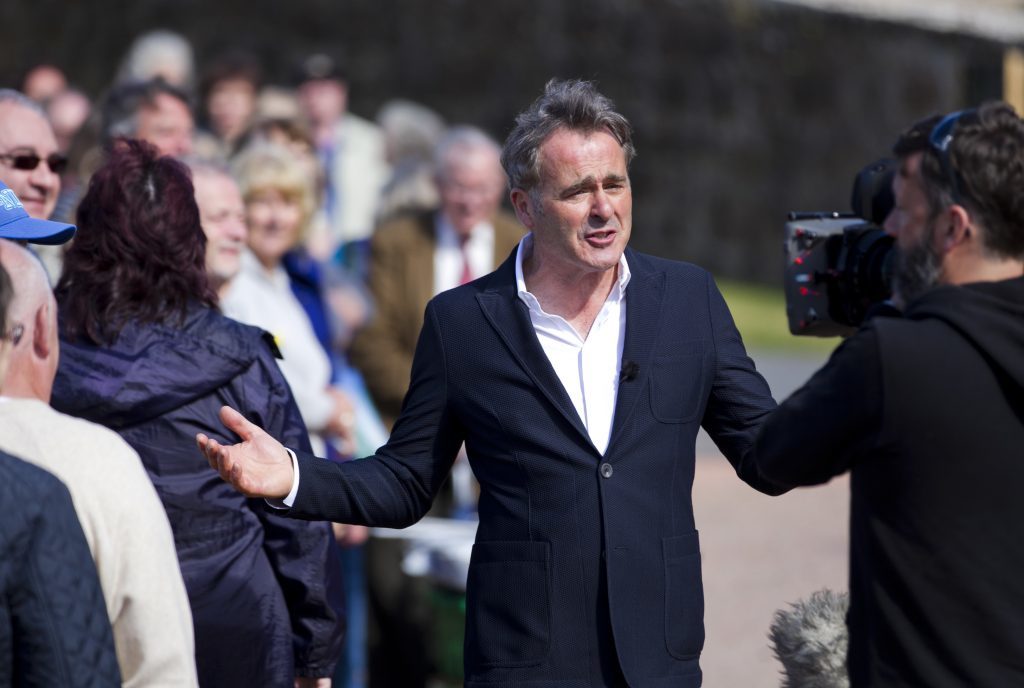 "He recorded two shows – which were not screened – but it was too much of a commitment for him with his other series.
"So they called me for the third show for that 20-episode series. When the BBC saw the viewing figures they gave me a longer deal for 60 episodes a series.
"It's given me access to a world I'd never otherwise experienced."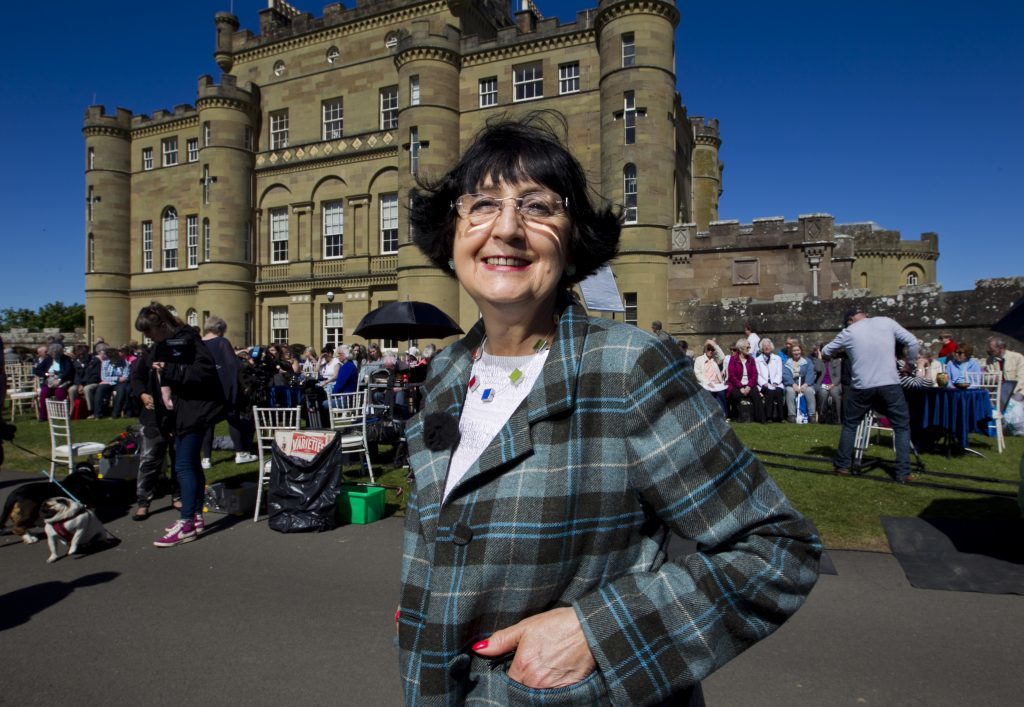 Another… "We're here at Culzean Castle and I think one of our experts has found something…" beckons and Paul bounds off to do his links and meet his public.
One of the experts is Glasgow auctioneer Anita Manning, who, in her tartan coat and bright green hat, is only slightly less visible than the show's orange-haired director Eve.
Like Paul, she gets a fair bit of attention, some of it from celebrities.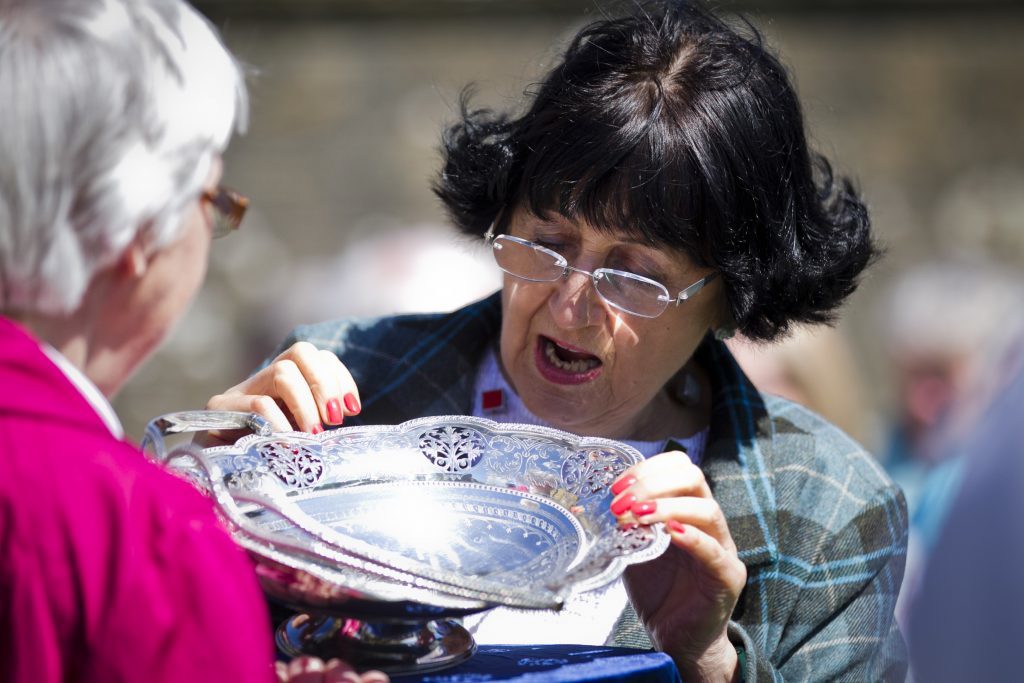 "I was in Marks and Spencer's in Byres Road when Robert Carlyle came over to say he really liked the show," she smiles, as she takes a break from assessing the contents of those bags and rucksacks.
"I'll film 12 to 14 items each day and I love seeing the surprises. Every time is like Christmas Day."
After 15 years, Flog It is the most 'well-oiled of well-oiled machines'.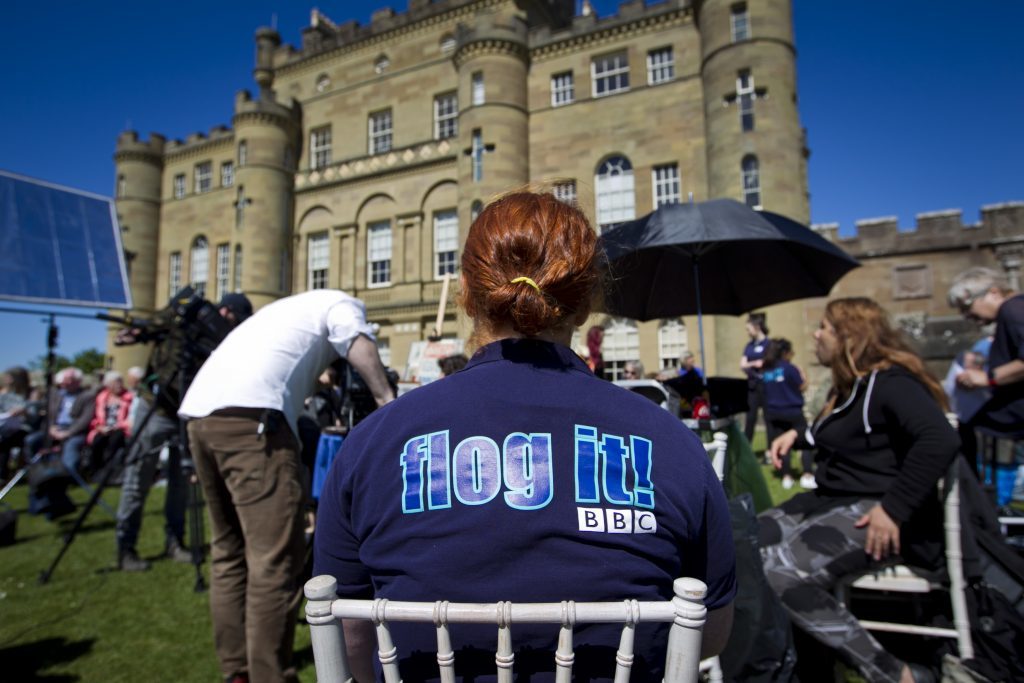 Every person who comes along – 500 to 800 is the average – gets a free valuation of what they've brought.
But a quick assessment earmarks those worth filming and potentially the all-important auction sale.
The individuals are given a discreet little dot of a sticker associated with their specified expert – Anita: green, Paul: blue, Raj Bisram: yellow and Natasha Raskin Sharp: red.
They wait while off-screen experts take a bit of history before the cameras roll.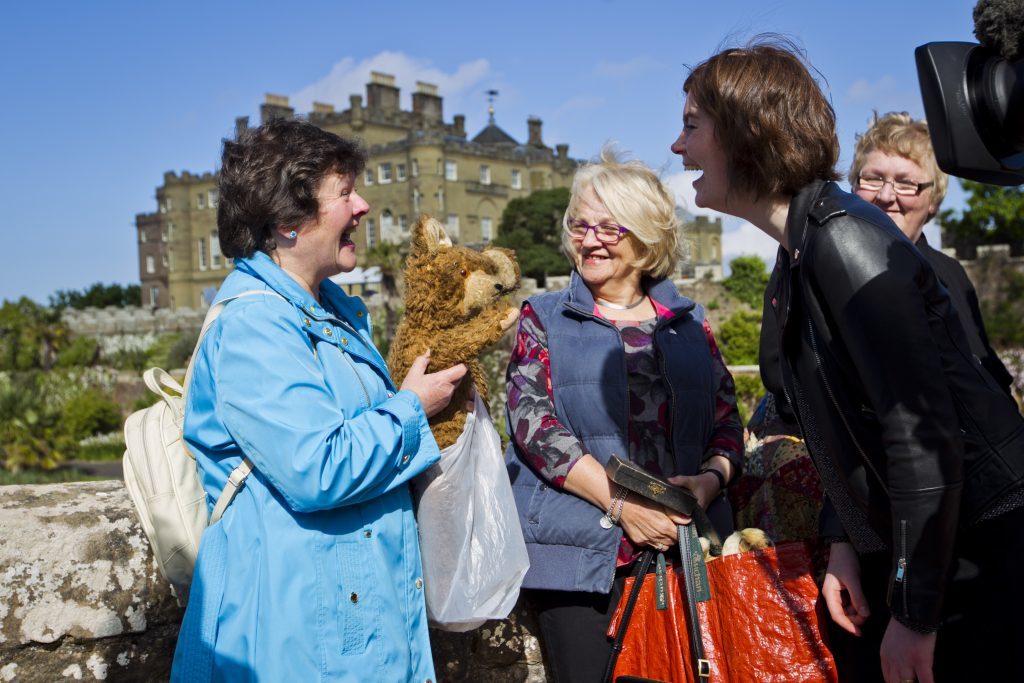 New kid on the block – Flog It-wise anyway as she has Bargain Hunt, Antiques Road Trip and its Celebrity version also to her name – is Natasha. The show is recorded so far ahead that the Ayrshire episode won't be aired for up to 18 months and Natasha hasn't yet been seen on screen.
"I've had about four different hairstyles, got married and changed my name since then," laughs the antiques expert.
"I love it, though. Of all the antiques' shows, I think this is the most true to life. It shows the bread and butter of what we do."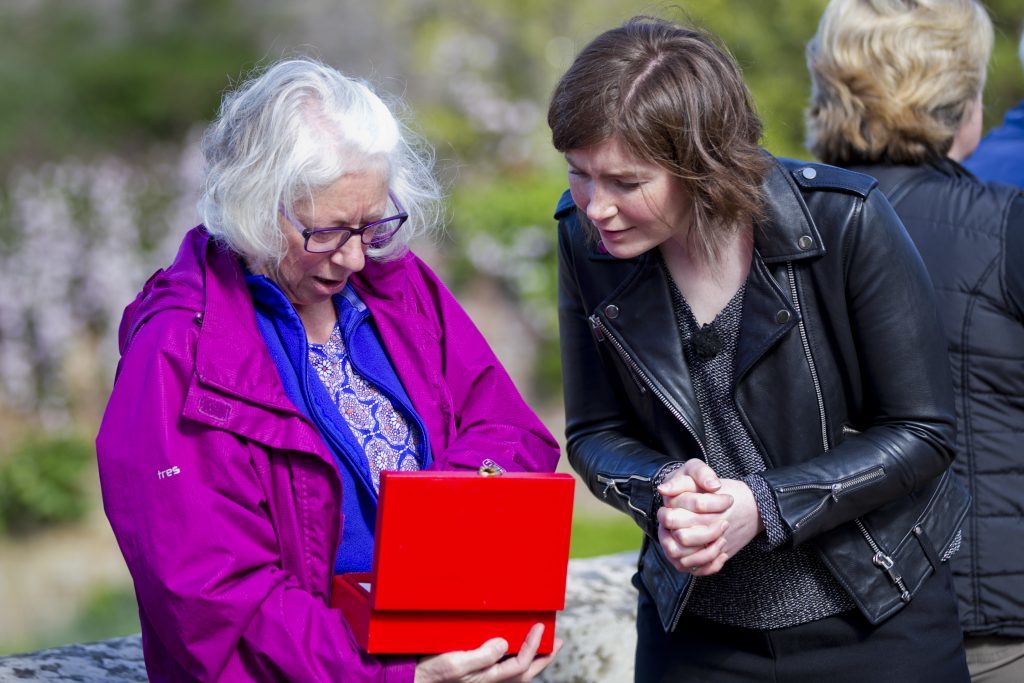 Unearthing the hidden gem that fetches so much it changes lives may be the Holy Grail, but for Natasha and the viewers it's often as much about the stories behind the object.
"One of my favourites so far was a woodcut by a German artist," she recalls. "He gave it to his lover who cherished it until she died and passed it on to her carer who knew how much it had meant to her. To me it was the love story that really mattered."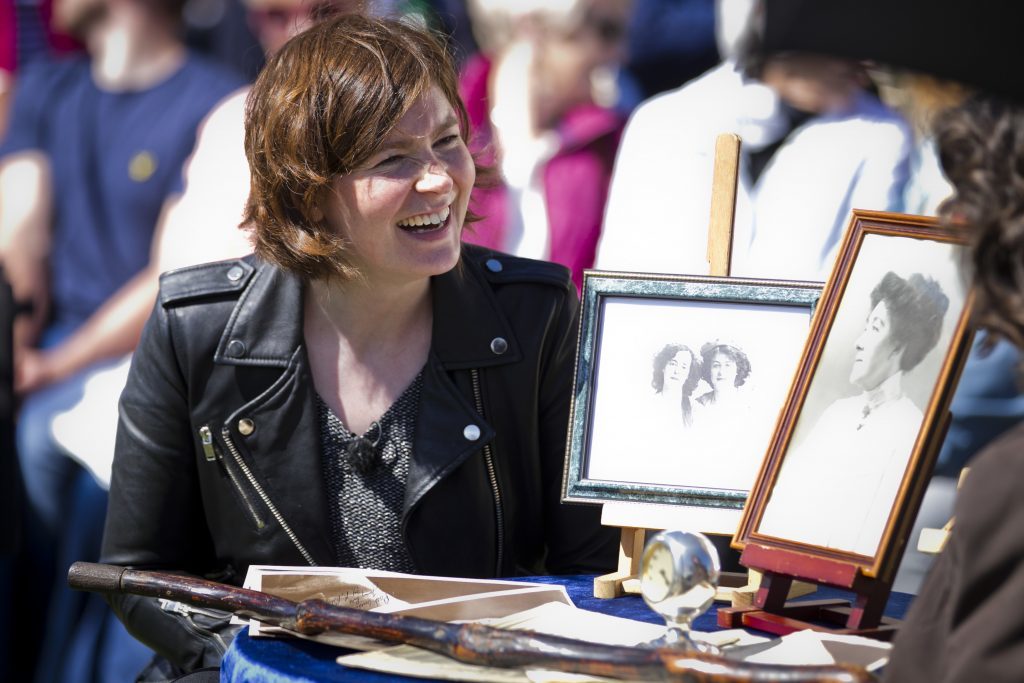 And there are no shortage of those stories.
Rosabel Breingan, from Ayr, has a very fitting object for valuation. It's a painting she got of Culzean at the local art circle many years ago and had hung on her wall ever since.
Like it as she does, if there was a good price available she would indeed Flog It.
For Linda Ward, 70, of Stranraer, there was a family connection going back almost a century. She has sepia photographs and theatre posters relating to her grandmother and mum, whose artistic talents had led them into showbiz.
"There's a letter to my mum offering a contract to sing, dance, act, play the ukulele and drive a car. Driving for a woman was quite a big thing in 1928."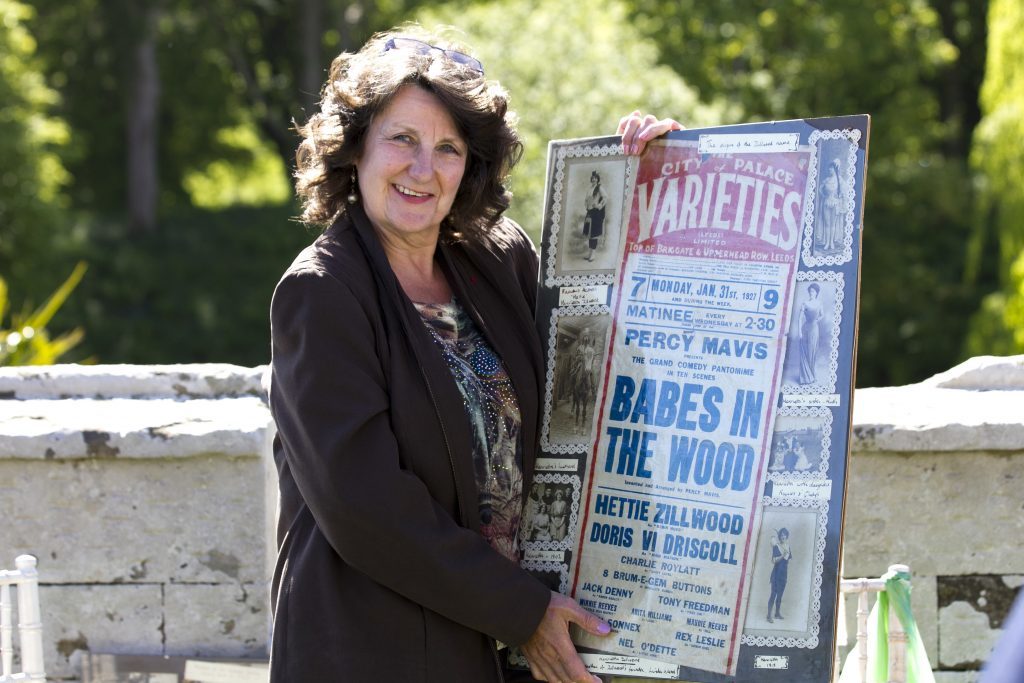 Family memories abound, too, for 79-year-old Tony Voak, from Ayr. Cardboard boxes bulged with train sets, Hornby Dublo models, plus stations that brought childhood days flooding back.
"One of them is the last present I got from my dad," he says quietly. "I was 12 and he died soon after. It's very poignant but my boys don't want them."
As the day wears on, the queues subside but everyone who comes before 4pm gets seen, however long it takes.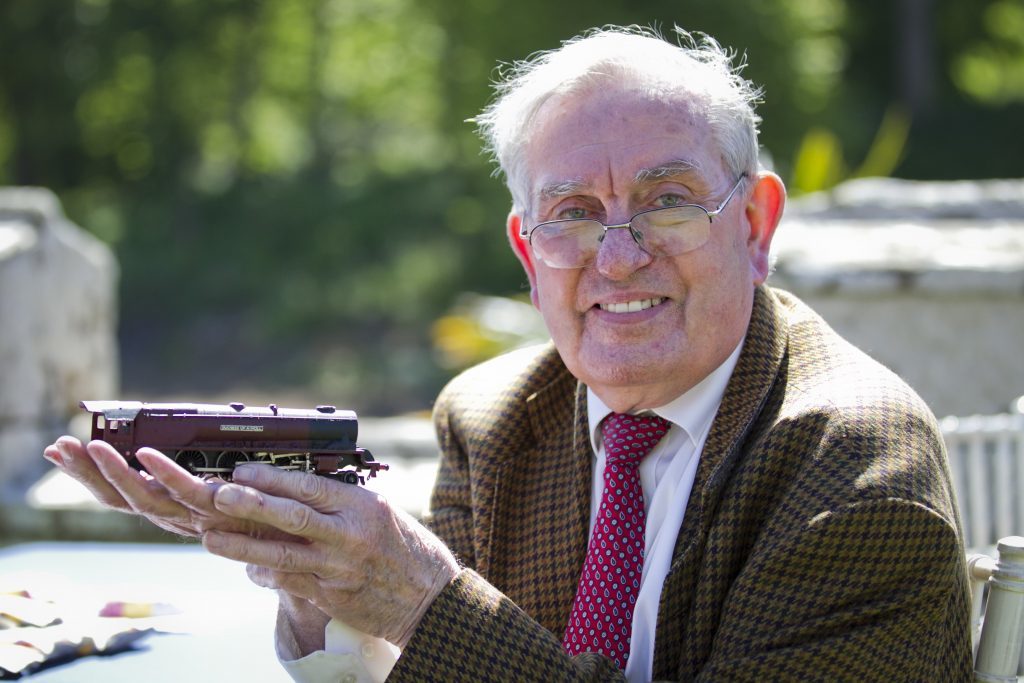 And, at the end of it all, series producer Louise Hibbins can look back on another successful day that will have millions of devotees tuning in.
"I think the difference is that people love watching Antiques Road-show to look at things they've never owned," says Louise.
"But Flog It shows the things they do own, or might just."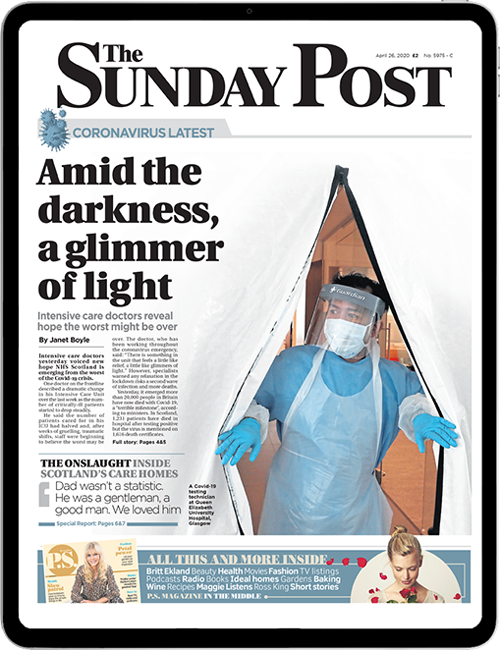 Enjoy the convenience of having The Sunday Post delivered as a digital ePaper straight to your smartphone, tablet or computer.
Subscribe for only £5.49 a month and enjoy all the benefits of the printed paper as a digital replica.
Subscribe