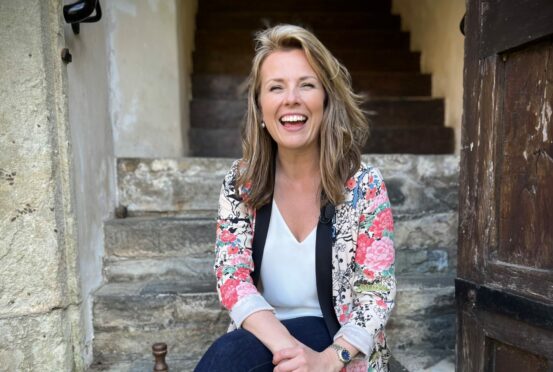 As the cost of living crisis takes hold, one of Britain's leading auctioneers says there is money to be made in items found at the back of our cupboards.
Christina Trevanion, presenter of shows such as Bargain Hunt and Antiques Road Trip, says people should never have a clearout without first checking the items with an expert.
"One thing I've learned after 22 years of auctioneering is it's always the innocuous things – the items at the back of a garage or in a store cupboard – that are the hidden gems," said Trevanion, whose new show, The Travelling Auctioneers, starts today. "I get called to people's houses and they think it will be something like the Royal Doulton Ladies but the market has dropped off for them and it's the things they don't value which the market wants.
"If you are thinking of having a clearout, don't throw anything away before passing it under the eye of an expert to make sure it isn't something that could be worth a huge amount of money.
"There are bargains to be had out there. Also, with antique furniture, it is built to last and sometimes you don't get that quality any more. As we all tighten our purse strings and the cost of living crisis affects everyone, the series gives an insight into looking at neglected pieces of furniture. Don't throw these away because they can be repurposed. There is also the sustainability factor – the carbon footprint on an antique chest of drawers is 16 times less than its modern equivalent. That is a statistic which can't be ignored."
Trevanion described the current auction market as "buoyant".
"Antique jewellery is selling particularly well, especially gentlemen's wrist watches," she said. "We're seeing it rise year on year and it's proving to be a fantastic investment. It's something you can wear and enjoy. Also, furniture. People groan when you mention brown furniture but I think there is a trend in interior design to accommodate it into your home; combining the contemporary with the antique works very well."
The Travelling Auctioneers is presented by Trevanion and The Repair Shop's Will Kirk, and combines elements from both of their previous shows. They travel around the country in their bespoke vintage mobile auction house and restoration workshop, unearthing gems from people's homes and turning unwanted items into winning lots. While Trevanion is calling on her auctioneer contacts, Kirk brings neglected treasures back to life in time for an on-site auction.
"It's an entirely new format and brings together two different worlds that haven't been represented together before but when you think about it, antiques and restoration is a natural marriage," Trevanion added. "Will is really talented – he can turn nothing into something spectacular. Some of the things he creates are extraordinary and it's amazing to watch him work.
"There are lots of emotional stories in the series. In previous shows like Bargain Hunt I'm taking on the role of an antiques dealer but I'm an auctioneer and quite often you are going into a person's sanctuary – their home – and helping as best you can in what is often difficult circumstances, whether it's someone moving, a relationship breaking up or someone having passed away."
Trevanion runs her own auction house and previously spent many years at Christie's, and has more than two decades of experience despite being only 41.
The mum of two added: "Apart from dreaming of being a racing car driver when I was five, this is the only job I've ever wanted to do. I'm such a geek! I was very lucky to have a very clear idea of what I wanted to do and all these years later I still have the same passion and interest for it.
"The job used to be dominated by tweed-wearing gentlemen of a certain age but that has changed. In my auction house, I've developed a number of young apprentices who have gone on to be auctioneers. It's important to bring through the next generation otherwise the industry won't survive. It's important to get them trained up, just as it is in Will's industry.
"For me, I think it was my love of history – especially the social side of it – that sparked my interest. I love thinking about the stories behind the items left by those people who have gone on. I find it captivating."
The Travelling Auctioneers begins today on BBC1 at 4.30pm, with all episodes available to stream on the iPlayer the same day
Skint Scots go looking for cash in their attics
By Ross Crae & Tracey Bryce
As Scots stretch every pound an increasing number are looking for cash in the attic.
Antiques experts say that, with many people spending more time at home during the past couple of years, unused items and unwanted heirlooms are now more likely than ever to be sold off.
And with finances being stretched amid the cost of living crisis, converting possessions into cash seems all the more attractive a proposition.
Antiques dealer Roo Irvine, a presenter on BBC series Bargain Hunt, said there had been a noticeable increase in people wanting to sell items since the start of lockdown.
"Pre-Covid, the main reasons customers wanted to sell their personal belongings were sadly because of a bereavement or simply moving to a smaller home," she said.
"What I'm seeing in the last year or two is that there are far more people selling their belongings for no other reason than decluttering and getting rid of less loved and less used items.
"It's hard to say if any spike in customers downsizing is directly related to the current cost of living crisis but people definitely understand that everything in a home is an asset, from a £10 value to a £1,000 value, whether it's jewellery or furniture, and they're sitting on that value."
Irvine, who runs an antique shop with her husband in Kilcreggan in Argyll, said the ease in which items can now be bought and sold has encouraged people into the market.
"We all have things we don't use or need and, with being able to sell online being so easy, I can see why people are going for quality, not quantity, and bringing in extra cash at a time when every penny counts," she added.
"For dealers like myself, it's quite a competitive market and we want to keep prices low for customers too, so we are generally very open to people that bring us future stock as it helps reduce our stock-sourcing costs like petrol and time.
"Time is becoming incredibly precious and we all don't have enough of it, as the pace of life grows faster with each year that goes by.
"If stock can physically land in our laps, whilst financially helping someone out, it's a win-win situation borne out of difficult times."
Auctioneers are also seeing a similar increase in demand for their services.
Harry Fletcher, specialist in furniture, works of art and clocks at auctioneers Lyon and Turnbull, said: "It would be fair to say people are thinking about their budgets and ways to make extra money. There's a phrase you should 'look in the attic' and people are doing that.
"We're finding people are coming in for valuations just as regularly, if not more regularly, as before.
"In auctioneering, it usually takes a few months to catch up but people are thinking about their budget and inherited items that they don't use and whether these could be sold to give them money to help with things like redecorating and bills."
On what potential sellers should consider before cashing in, Irvine said: "Definitely get as much advice and opinion as possible. Internet research is a good place to start to get a rough gauge on market value.
"It can help you know whether you've got something worthwhile looking into. Ask dealers and see how it lines up and if it's something quite juicy, look at auction houses.
"The main advice is to arm yourself with enough valid information to not undersell your item."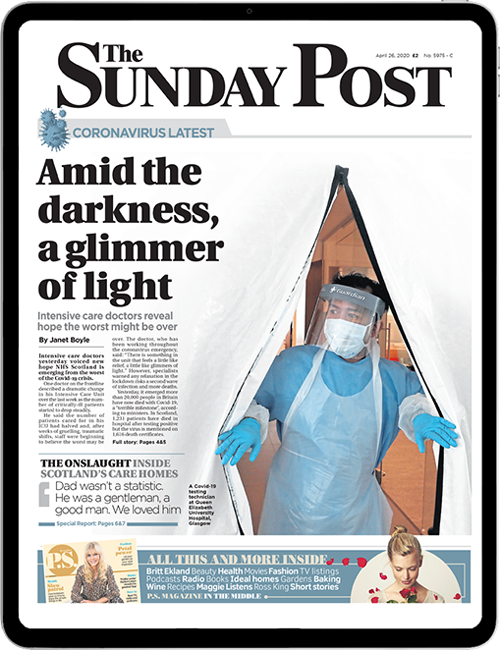 Enjoy the convenience of having The Sunday Post delivered as a digital ePaper straight to your smartphone, tablet or computer.
Subscribe for only £5.49 a month and enjoy all the benefits of the printed paper as a digital replica.
Subscribe