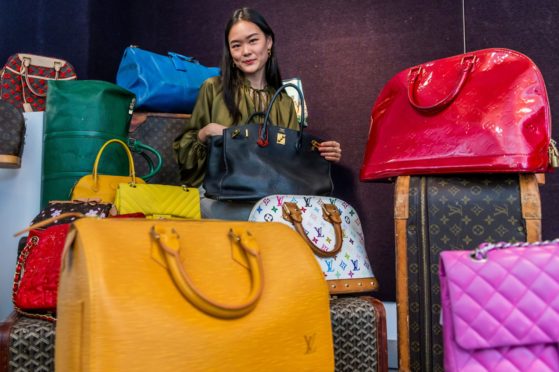 The chairman of French couture brand Chanel once famously said they didn't sell handbags, but dreams.
For those dreaming of making a sound investment, though, handbags are the increasingly wise choice for the money – as well as fashion – conscious.
Bags from brands like Mulberry, Hermes and Chanel have become collectors' items, according to writer Tracy Martin, fashion antiques expert on Flog It! and This Morning.
She has written a guide book called Collectable Names And Designs In Women's Handbags for those looking to own a luxury handbag.
According to Martin, it's a market driven by celebrity: movie stars, Instagram influencers and even royalty.
"When it comes to handbags, celebrity endorsement is so important. Look at Kate Middleton or Meghan Markle," said Martin.
In 2018, the Scottish bag makers, Strathberry, revealed how demand had surged around the world after the Duchess of Sussex had taken them on a series of official visits. "Endorsement like that goes further back when it comes to royalty, of course. One of the most famous handbags is named after Princess Grace of Monaco.
"This is a Hermes handbag known as the Sac à dépêches, but it was worn by Grace Kelly in Alfred Hitchcock's To Catch A Thief in 1954, and she used it at one point to cover her pregnant stomach. From then on it was known as the Kelly Bag and is highly desired."
In 2018, a shiny Vert Emeraude Alligator Sellier Kelly 25 sold at Christie's Hong Kong for £73,000. And, although this is at the top end of the market, Martin says luxury handbags routinely sell for upwards of £5,000.
Perhaps it's not surprising given how the modern handbag originated. In the 19th Century, aristocratic ladies began to use small purses to carry items like mirrors and make-up.
However, it was the early 20th Century and the unladylike pursuit of war that led to the modern accessory with which we're now familiar.
"In the 1920s, following the First World War, women began to take jobs and started to venture out of the home more so needed bags to carry their things," said Martin. "If you look at the classic flapper girls, they needed a bag to carry their lipstick and a few pennies. Bags went from being a necessity to a fashion item.
"They then evolved over the years. By the 1950s, for example, we saw the beautiful lucite purses. Made from a kind of plastic, they are very in-demand at the moment. These can fetch hundreds and hundreds of pounds at auction.
"In the 60s there was the iconic Mary Quant Flower Bag. Every decade brought something new and inventive."
From Princess Grace of Monaco's Kelly bag or Gucci's saddlebag (as sported by Jackie Onassis in the 60s), the accessories have become an exclusive status symbol.
In some cases they signal membership of an elite club.
An episode of Sex And The City showed character Samantha attempting to get her hands on a coveted Hermes Birkin. "This isn't a bag," said one snooty boutique owner. "This is a Birkin."
That attitude is what makes the brand and its bags so desirable, said Tracy, who explained that some brands can choose their customer.
"That episode sums it up," she added. "You can't just walk into the Hermes shop and buy one. There are stories that there's a waiting list but that's not true. In fact you have to be someone they're happy to sell the bag to.
"It's more or less impossible to buy one of these bags unless you're Victoria Beckham.
"Once a particular handbag becomes a style icon and a classic for that particular designer house then everybody wants them and they become an investment bag. Take the Hermes Birkin bags; they are handcrafted by artisans and can take weeks to make. The Birkin is the creme de la creme."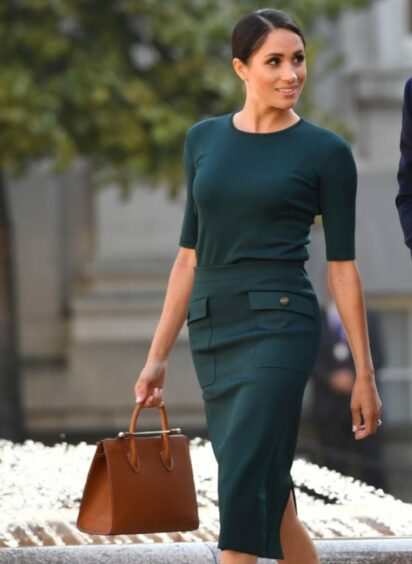 Being lucky enough to own a Birkin – or a similar luxury handbag – might involve stumbling across one in a charity shop. A bargain luxury handbag on eBay, however? It's unlikely.
"There are so many fakes and to the untrained eye they're very difficult to spot," added Martin. "If you're keen to buy a vintage designer handbag go to a reputable dealer or a trusted auction house like Christie's who are renowned for their luxury handbag sales.
"Try not to buy online as you won't be able to see the bag. Go to a salesroom and ask if you can see the bag and check it has the original paperwork. Look for receipts and check the serial number is correct. Provenance is important."
And, if bidding on a Kelly bag at Christie's seems like an extravagance, then there are plenty of bags from smaller designers to explore.
"Hunting for an expensive handbag is one thing but it doesn't have to be a luxury brand," said Martin.
"Radley do lovely inexpensive handbags and Irregular Choice are a wonderful British brand who do fantastic limited edition bags. Once they're gone, they're gone.
"They're a great area to start collecting because you're getting really unusual, lovely novelty bags with the potential to increase in value.
"If you love something just buy it, is the advice I give. I think I have 30 bags but I'm not sure. I've lost count…"
Collectable Names And Designs In Women's Handbags by Tracy Martin, Pen & Sword
---
My bag's always getting chatted up. For me, it was love at first sight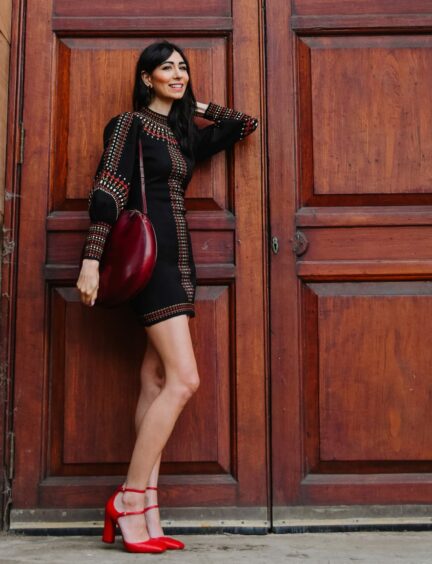 By Natasha Radmehr
"You got a pizza in there?" "No." "What about a record?"
It's been a while since I stood at a bar to order a drink, but now it's on the horizon I guarantee I'll have this conversation again.
It's what happens every time I take my Sezane "Nicole" bag to the pub. She always gets chatted up.
It was love at first sight for me too. A round disc of buttery maroon leather suspended by an elegant thin strap, this bag was unlike any I'd seen before. I knew instantly I had to have it.
I have always loved bags – as a child I'd cart all my earthly possessions around in a tangle of them, earning me the family nickname Bag Lady – and can recall each phase of my life by what was dangling from my shoulder at that time.
In my early 20s I was desperate for a Mulberry "Alexa" but my bank balance had other ideas, so instead I carried around a beat-up Armani satchel of a similar ilk bought for £15 at Glasgow vintage institution Mr Ben's. Then there was the white leather backpack, the Kermit green box clutch, the suede-fringed duffel bag and the Italian leather tote.
Most of them were high street and charity shop finds, and it wasn't until I was in my 30s that I had anything close to an investment bag.
An investment for me is a couple of hundred pounds (my Nicole was £260); I'll likely never be able to justify spending a few grand.
But that's more than enough to buy something high quality that'll stand the test of time.
Increasingly, that's what I care about now – which is either a sign of my age or the times we are living in or possibly both.
I think more of us will turn our backs on disposable fashion post-pandemic in favour of items we can cherish for many years to come. And the best thing about a bag is that it cannot be outgrown, and will fit regardless of what dress size you are.
Maybe I'll start smuggling some pizzas in mine after all.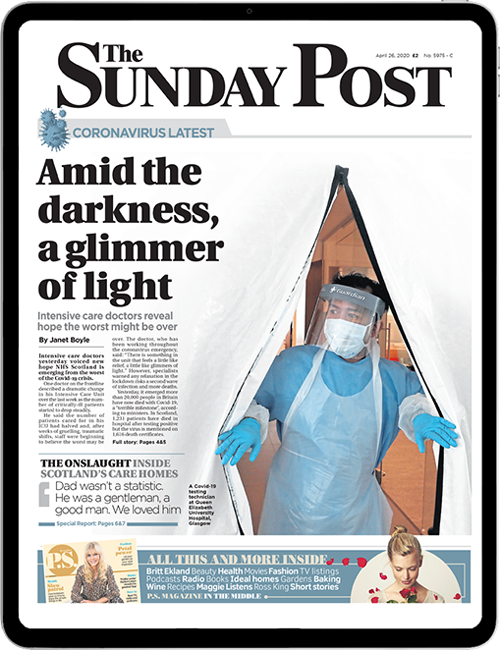 Enjoy the convenience of having The Sunday Post delivered as a digital ePaper straight to your smartphone, tablet or computer.
Subscribe for only £5.49 a month and enjoy all the benefits of the printed paper as a digital replica.
Subscribe