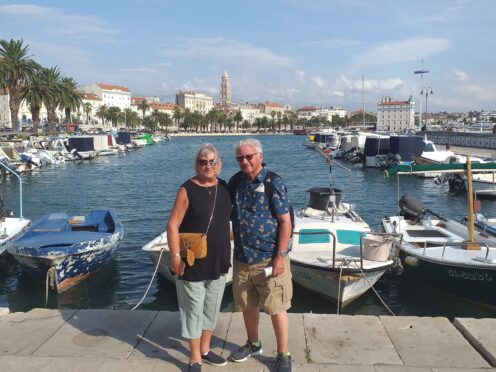 Colin McMillan was in the queue to check-in for a holiday flight to the Canary Islands when he received a tap on the shoulder.
The 80-year-old was with wife Lorraine and son Ian, and they were looking forward to a holiday at the town of Caleta de Fuste.
But as they tried to check-in for their easyJet flight at Edinburgh Airport in March, the family was stunned when a member of staff told Colin and Lorraine their passports were not valid and they would not be allowed to board the plane.
"An easyJet supervisor checked our boarding cards and passports," said Colin. "My son was allowed to board but my wife and I were told we couldn't. The woman said our documents did not comply with Brexit rules.
"I queried this but was told we were holding up the queue and unless we left she would get security to escort us out. We were all looking forward to a nice break in the sunshine together but the rug was pulled on it.
"It was embarrassing as well as being upsetting and nothing we said seemed to make any difference."
Colin said when he later checked the rules he discovered their documents were perfectly valid to travel.
"My understanding of the rules are that after Britain left the EU, passports must have at least three months left on them for valid travel," Colin said. "And they must also be less than 10 years old on the day of arrival.
"Our passports were less than 10 years old and expired in January next year so they were valid. We were shell-shocked and furious."
The McMillan's 50-year-old son ended up going on his own, and the couple set off on an alternative holiday in the Highlands. "We headed for Fort William, which we enjoyed, but it wasn't the sunshine break we had paid for and had been looking forward to."
The couple ran into further problems when trying to claim back the cost of the holiday from easyJet, which included return flights to Fuerteventura and a week's stay at a hotel.
"I submitted claims on a couple of occasions but I was told that we had been marked down as a 'no-show' so nothing could be done."
The couple appealed to Raw Deal for help.
After we contacted the airline, an apology was issued and the McMillans were offered £700 compensation for the cancelled trip, and are still negotiating the reimbursement of further travel expenses. easyJet said: "We are sorry Mr and Mrs McMillan were incorrectly denied boarding on their flight.
"This was due to a misunderstanding at the gate of the passport validity rules for travel to the Canary Islands from Scotland and we are following up with our ground handling partner at Edinburgh airport to ensure this doesn't happen in future.
"We are in touch with Mr McMillan to apologise and to reimburse him in full for travel expenses and process their compensation."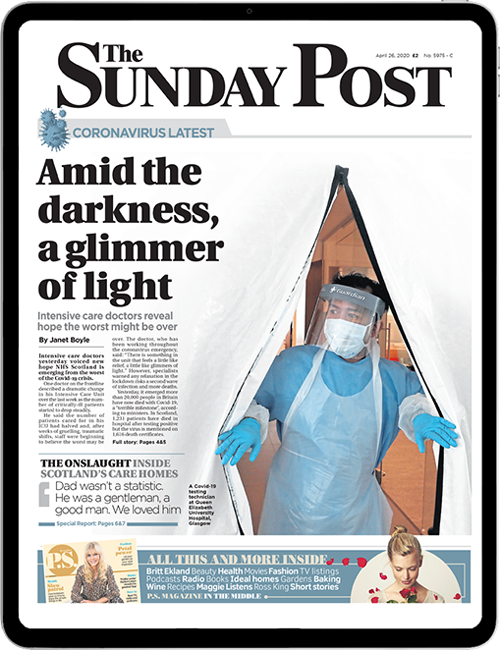 Enjoy the convenience of having The Sunday Post delivered as a digital ePaper straight to your smartphone, tablet or computer.
Subscribe for only £5.49 a month and enjoy all the benefits of the printed paper as a digital replica.
Subscribe