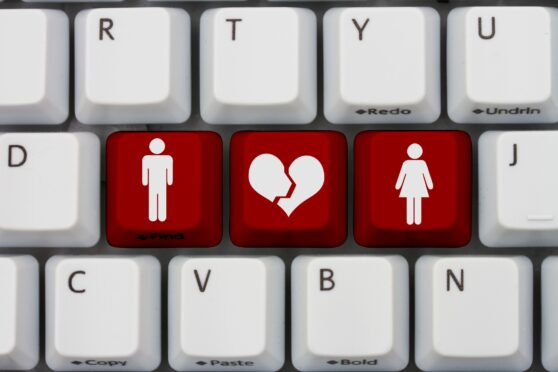 Fraud experts are urging people to protect their hearts and wallets as romance scams are on the rise.
Millions use online dating apps or social networking sites to meet a partner. But instead of finding love or companionship, many find a scammer trying to take their money.
Banks estimate financial losses to romance scams in the UK could now top £95 million a year. Statistics suggest over-50s are most vulnerable.
The number of people falling victim to dating fraud increased by more than 30% last year, according to Lloyds Bank, with the average amount lost by each victim totalling around £8,234.
Social media and dating apps have increasingly played into the hands of scammers who can easily pretend to be someone else in their profile, using fake information and photos, Lloyds cautioned.
People aged between 65 and 74 were the most likely to be tricked into sending money to a fraudster.
Romance and companionship scams often involve an element of abuse or harm, with the target not always aware of the true nature of the events unfolding, even when it is happening right in front of them, said Colin Mathieson, spokesman for consumer watchdog Advice Direct Scotland. He warned people to be extra vigilant around Valentine's Day.
"The scammers use various techniques to reel people in, including 'love-bombing' and stories of very intricate and often extremely volatile personal circumstances to engage with their intended target," said Mathieson.
"This may include bogus requests for money to help pay an emergency medical bill of a loved one abroad or asking for financial support to purchase travel tickets to visit the intended target – the scenarios used are many and varied but more often than not are fabricated tales to extort money.
"If you believe you have been scammed it's important to reach out to the police as well as your bank in the first instance, who may be able to put a stop to any payments already made."
Mathieson said the impact on victims both financially and emotionally could be significant.
He explained that it was important to understand the various types of scams out there, and said that romance and companionship scams relying on emotional and psychological buy-in were among the more concerning types of frauds.
To help identify and avoid a scammer, he urged people to:
Avoid revealing too many personal details and never share bank details – if someone asks for money, this should ring warning bells. Many scammers depend on their target supplying enough info for them to be able to help themselves.
Check profile pictures and if someone is unwilling to have a conversation on the telephone, by FaceTime, Skype or video call, chances are they aren't who they say they are. Many dating sites verify user profiles to provide peace of mind.
Check in on relatives. If someone seems withdrawn and secretive, especially in relation to money and their latest love interest, make sure they are OK. Let them know you are there for them if they need you.
Be aware of "love-bombing". Many scammers shower affection very early and use this as a tool to extort money and gain trust. Be wary of sweeping statements and cliches.
Remember, if it sounds too good to be true, it probably is.
Mathieson added: "It is important to do our homework on people we are talking to and avoid sharing too much personal information or sending money to people we do not know and have not met."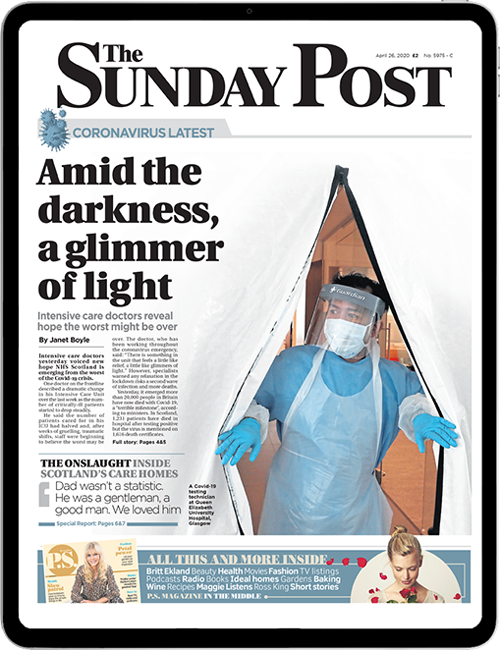 Enjoy the convenience of having The Sunday Post delivered as a digital ePaper straight to your smartphone, tablet or computer.
Subscribe for only £5.49 a month and enjoy all the benefits of the printed paper as a digital replica.
Subscribe