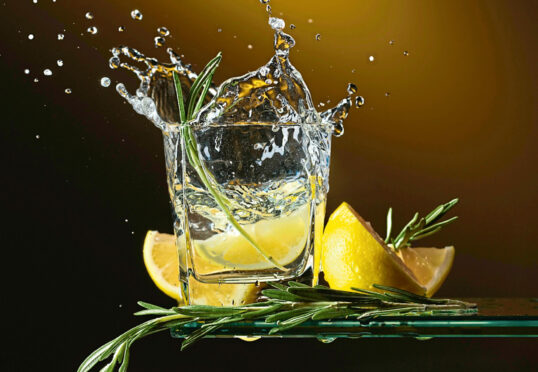 For centuries, the contents of our medicine and drinks were one and the same. What is one person's favourite tipple today was their treatment of old.
Here, author Camper English tells Sally McDonald The Honest Truth about the history of alcohol and medicine.
Why did you write this book?
As a long-time drinks writer I knew a lot about the history of alcohol and just random bits of trivia about alcohol's use as medicine but as I became more interested in the history of medicine I kept bumping into alcohol again. I thought it was time for a closer look at where those histories overlap, only to find they're inextricably intertwined.
What timescale does it cover?
We start in ancient Egypt, where medical documents describe many beer-based cures, then visit ancient Greece and Rome, Baghdad during the Islamic Golden Age, Europe's Middle Ages through the Scientific Revolution, then pop over to the western hemisphere for rum and cowboys.
We go through the early 1900s, when better consumer protection laws prohibited the sale of most of the snake oils and other patent medicines on the market, and then put it all together in the form of some cocktails we enjoy today.
What was your most shocking find?
There were a lot more body parts used in medicine than I knew about! People with epilepsy were instructed to drink fleshly-felled gladiator blood, and distilled mummy was used against bruising from falls.
Which tonics/drinks do you feature most in the book?
Many of the bitter liqueurs and herbal aperitifs and digestifs still on the market today have histories as cures for all types of stomach conditions and diseases like cholera and malaria, so I thought it was important to show how some products and a few specific brands started off as medicine and were advertised as such. For example, gin that takes its name and flavour from the juniper tree was burned by medieval doctors to ward off bubonic plague, and Vermouth (the German term for wormwood) was used to rid the body of intestinal parasites.
Which originate in Scotland and what is their story?
It's a bit of a stretch to call Irn-Bru medicine, but it was reportedly created as an iron-fortified non-alcoholic beverage for workers, as an alternative to beer. Additionally, there was an emphasis on fizzy mineral waters for health mixed with brandy or Scotch. In 1889 Queen Victoria was advised to give up claret and champagne and drink only Scotch and Apollinaris water. The combination, which was advertised as Scotch and Polly, was popular enough that a song by the same name was a radio hit around 1900.
Which is the most common surviving example of medicine-turned-top tipple?
Well, the gin and tonic has certainly not fallen from use (not on my watch!) but the amount of malaria-defeating quinine used in tonic is much lower than it used to be.
Cocktail books as late as the 1950s warned against drinking more than a couple gin and tonics due to the painful side effects of quinine overdose.
Were any medicines deadly?
There were tons of medicines that turned out to be deadly: mercury-based cures, strychnine tonics, and all sorts of corrosive acids. They didn't all cause instant death, but large doses and sustained use certainly did.
What would you like readers to take from your book?
While there are many hundreds of bits of trivia in the book, I'd love for people to take away an appreciation for some of the larger themes; that the creation of eau de vie as medicine was the crowning achievement of 1,000 years of the practice of alchemy, that the study of alcohol lead to tremendous advances chemistry and in medical science, and that every part of nearly every cocktail we drink (including the citrus, sugar, and bitters) was used as medicine at one time. I love a great cocktail, but a drink with ingredients used to cure scurvy, malaria, cholera, congestion and "impoverished blood"? That's a delicious history.
---
The Perfect Tonic, by Camper English, is published by William Collins, £16.99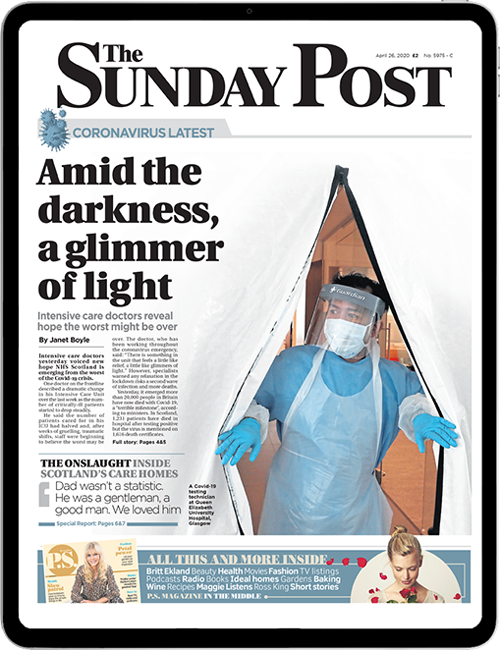 Enjoy the convenience of having The Sunday Post delivered as a digital ePaper straight to your smartphone, tablet or computer.
Subscribe for only £5.49 a month and enjoy all the benefits of the printed paper as a digital replica.
Subscribe