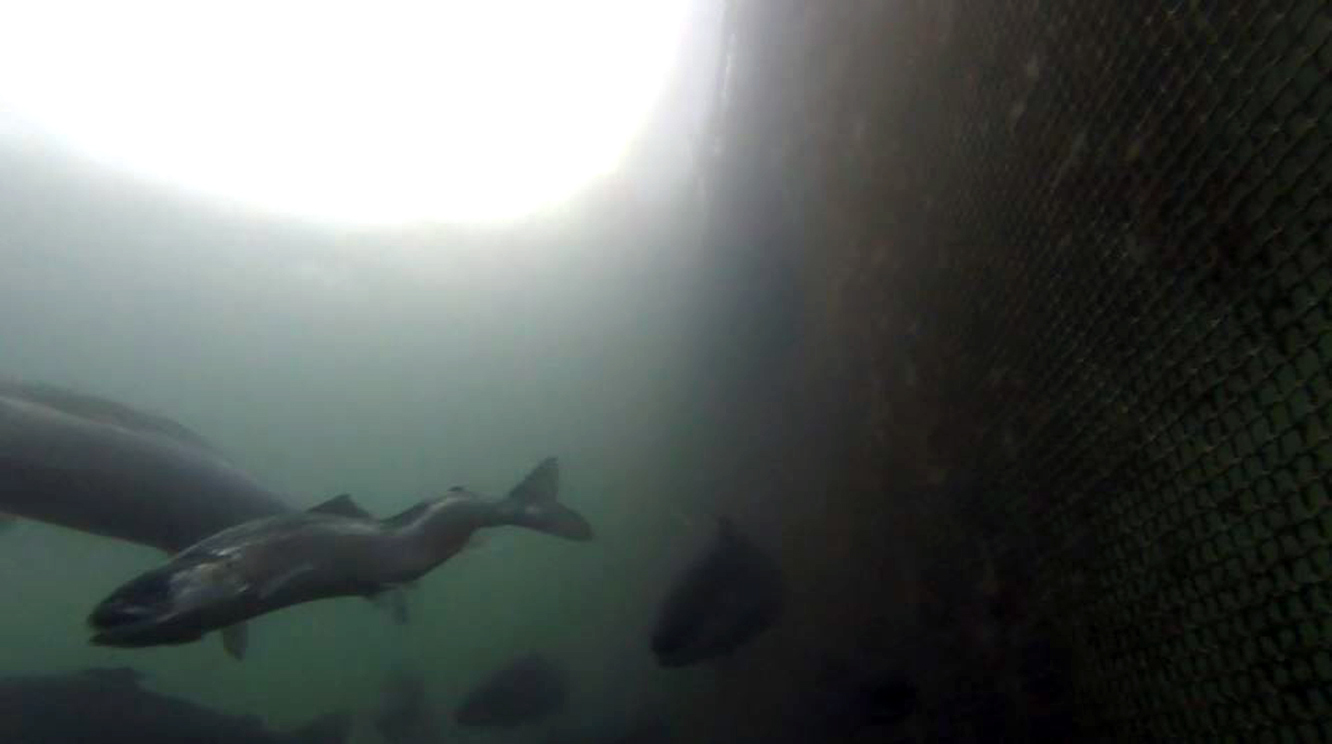 SALMOND with crippling spinal deformities linked to intensive farming have been caught on camera in new images.
Fish with "broken back syndrome" were filmed by campaigners at a Scottish Salmon Company farm in Loch Fyne, Argyll.
Expert Andrew Silverston said the condition means afflicted salmon struggle to swim and feed, and would not survive in the wild.
Mr Silverstone co-authored a study which found the deformities were "often observed in intensive farming".
He said: "It is plausible that in farmed fish we are seeing a higher incidence of these deformities, due to additional stressors placed on the fish.
"The individuals with the spinal deformities are poorer swimmers. While the spinal condition is one that is generally not considered to be a painful one in mammals, the afflicted fish would face a great challenge to survive."
Mr Silverstone said "a constellation of factors" cause the deformities. However, the "most likely culprits" include handling young fish when they are vaccinated and the practice of warming the water in fish farm hatcheries.
A study, published in the Canadian Veterinary Journal in 2002, stated: "Spinal deformities in farmed Atlantic salmon are often observed in intensive farming systems.
"Factors include traumatic injury during husbandry procedures and elevated water temperature during early development."
The water in hatcheries, where young fish spend around six months, is often heated to help ensure they grow at the required rate. The footage showing several misshapen fish was filmed at the Scottish Salmon Company's Quarry Point farm at Loch Fyne in July.
The Co-op and Loch Fyne Oysters Ltd are among the brands which source salmon from Loch Fyne.
The Scottish Salmon Company has 10 farms at the famous loch and is the only firm operating there.
It has stated it is "fully committed to responsible farming practices".
Campaigner Don Staniford, of Scottish Salmon Watch, shot the footage as part of an investigation into the industry.
The clip showed one lethargic-looking salmon with a twisted body close to the surface. Another had a deformed spine and appeared to have a diseased tail. Others had distinctive bulges in their sides.
Mr Staniford said: "These salmon suffer a cruel, horrible life."
A salmon with a deformed spine was also photographed by the Fish Health Inspectorate at another of the Scottish Salmon Company's farms last October.
Inspectors had visited the Vuiabeag site at Loch Roag on the Isle of Lewis and euthanased five fish for testing after the company reported raised mortality levels.
The Scottish Salmon Company said: "Fish health and welfare is fundamental to responsible salmon farming and intrinsic to our operations. Like any farmer working with livestock, we experience occasional health issues.
"The video footage is out of context and alarmist. The photograph is not representative of our operations. We remain fully committed to responsible farming practices and stringent health management of our stock."
Scotland's Aquaculture, an umbrella group for various Scottish Government agencies, says that the quantity of salmon dying on farms doubled between 2013 and 2016 to 22,479 tonnes of fish.
Earlier this month photographer Corin Smith photographed a salmon infested with sea lice at the Scottish Salmon Company's Vacasay fish farm in Loch Roag.
He also filmed a truck carrying dead salmon to a landfill site, which takes fish from a number of producers, on the neighbouring island of North Uist.
Footage showed the carcasses dumped among the sand dunes before they were covered with sand.
Mr Smith, from Perthshire, said: "The most pressing issue is why so many salmon are dying, and how stock can be allowed to get into such a poor state of health.
"Sea lice and disease seem to be out of control and the industry is making little or no headway, while seeking to rapidly expand. Sadly what we are seeing here is not unusual."
Dumping dead fish is usually banned but a temporary exemption was granted. The owner is planning to close the dump once a "state of the art" unit has been installed to process the dead fish and produce bio-oil from their remains.
An SSPCA inspector later visited the Vacasay farm and was satisfied that "all measures possible" were being taken to ensure the welfare of the fish.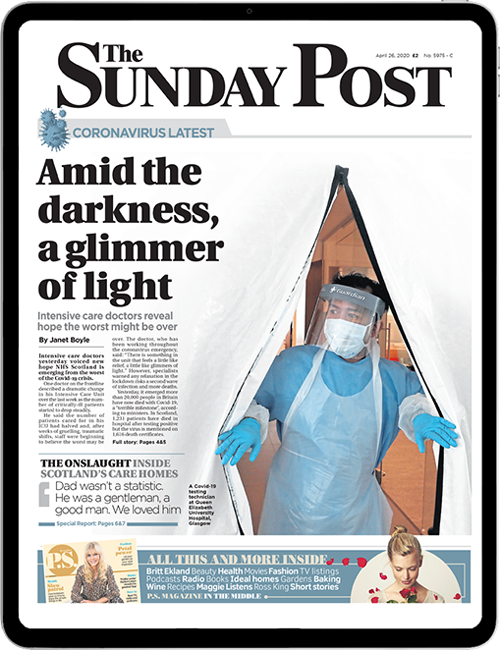 Enjoy the convenience of having The Sunday Post delivered as a digital ePaper straight to your smartphone, tablet or computer.
Subscribe for only £5.49 a month and enjoy all the benefits of the printed paper as a digital replica.
Subscribe