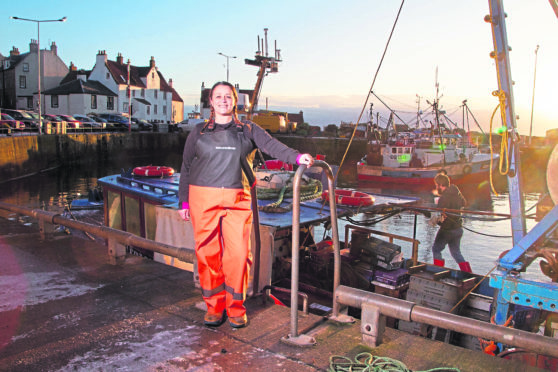 Scotland's fishing industry faces a catastrophic and permanent loss of overseas customers within days because of post-Brexit delivery delays, leaders warn.
Many seafood exporters fear they will go out of businesses as a result of the delays, which are expected to get far worse from tomorrow. Hundreds of thousands of pounds worth of fresh seafood sales to the European Union were cancelled last week after bureaucracy added days to delivery times, leaving stock trapped in lorries, and many trawlers told to stay in port.
The introduction of health certificates, customs declarations and other paperwork, led to bottlenecks on both sides of the Channel. Cabinet Office minister Michael Gove on Friday warned businesses to brace for significant disruption at the border as France ordered its ports to crack down on lorries arriving from Britain with incorrect paperwork.
Fishermen's leaders and wholesalers warn European customers will simply take their business, worth more than £1bn a year to Scottish firms, elsewhere. Their warning was yesterday confirmed by one Barcelona-based seafood importer.
Luis Beaus, international buyer for the Spanish wholesaler fish company Arofish S.L, said the delays could mean he would not buy Scottish produce in the future.
The company, which supplies restaurants, supermarkets and hotels, normally imports fresh Scottish crab and crayfish. Mr Beaus said: "In the past buying fish from Scotland has been easy to do as it was a very fluid process. But now with Brexit it might involve more bureaucracy and make the process more difficult.
"I am considering buying my crayfish from Ireland and Holland and crabs from Ireland as the whole business will be without all the hold-ups involved in Brexit."
---
We hope the UK Government fixes this fast. They are entirely to blame for this Brexit mess

– Trawlerwoman Elaine Black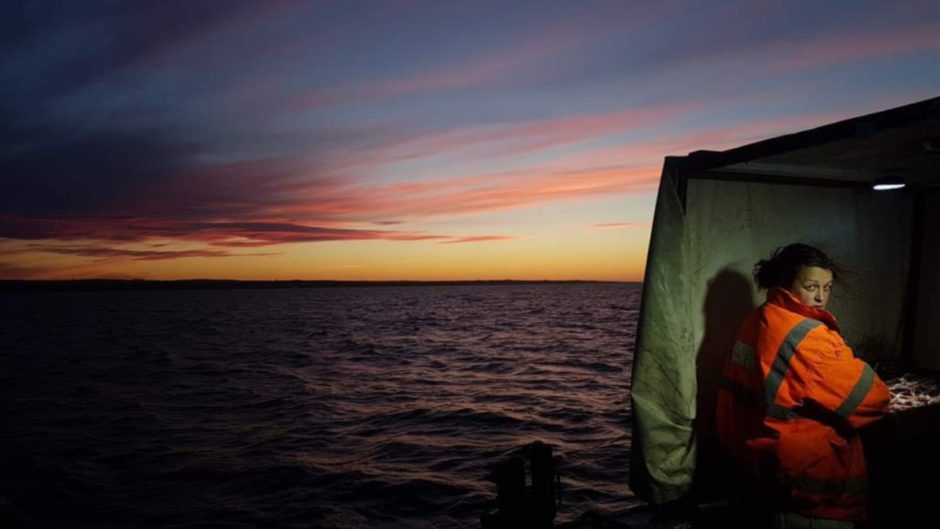 "There is no point going out. We will leave the fish in the water."
Trawlerwoman Elaine Black works hard to put food on the table in her home – and homes and restaurants around Europe – but warns post-Brexit red tape is strangling her industry.
Elaine works on a 32-foot trawler, the Kinloch, which is skippered by her husband, Edward, but it is currently tied up in Pittenweem, Fife, while its last catch is languishing on a lorry waiting to go to Europe.
She said: "We can't go back out to sea because some of our catch is already stuck in traffic queues rotting away.
"Fishing crews work long hours in what is the most dangerous job to put food on the table. Our catches are also valuable exports, in demand in Spain, but we can't get them there.
"We hope the UK Government fixes this fast. It has had enough time to prepare for Brexit and certainly flagged up fishing as a priority but now the country's fishing fleet is tied up in port. They are absolutely to blame for this.
"I have had to take on a wee part-time job to help pay the bills. Others will too, if they can find them."
Mother of three Elaine, 48, has been working on the Kinloch for four years. As one of the co-founders of UK Women in Fisheries she is a role model for women in an industry where 97% are men. Of the 3% women, only 1% will go out to sea, with the others working in fish processing or farming.
"We must be the last area of male dominated careers," she said. "But there's a few of us dotted around the UK and it's my aim to boost those numbers, hopefully by showing other woman that it is possible."
When the Kinloch does go out, it sets sail before dawn and Elaine faces an 18-hour working day. Back home are her children, twin daughters, Summer and Brook 18, and son Ryan, 20. The Kinloch trawls for langoustines and other shellfish, with the Blacks taking half the catch while the boat's owner takes the other half. Her entry into one of the most dangerous jobs in the country came by accident.
"My husband had to collect our trawler from its previous owners on Kinlochleven on the west coast and was struggling to get crew after being let down by call-offs," she said.
"I volunteered, thinking it would be hard going, but loved every minute of it, especially the trip through the Caledonian Canal. That was four years ago and I haven't come home from sea since, so to speak.
"The children have grown up and are making their own way in life and at 48 I'm hoping to show that it possible to work in a physically and mentally demanding job in middle-age."
The Kinloch fishes in the Firth of Forth estuary, or off Kirkcaldy, with the occasional longer trip.
Elaine has a healthy respect for the sea, and says: "I have never been overboard, and always wear a lifejacket. Take no chances as the sea can be unforgiving."
Under winter moonlight, Elaine helps as the gear is winched overboard to a depth of 20 to 40 feet, along with the massive heavy door which holds the net in shape.
As most people are just waking up, the first net of the day is already in place and will tow for four hours while preparations are made on board to land and sort out the catch.
It will be graded according to size.
"It's hard work trying to process them before the next haul arrives," Elaine explains.
"The weather can be dreadful at times, driving rain and bitterly cold, but I never take any chances in gales. We will turn around if the weather turns.
"We have the forecast and all kinds of weather apps to warn us now but we still keep a weather eye on the wind and sky.
"My job depends on the tides and the moon and I believe a full moon makes for a better catch."
---
---
Mike Park, chief executive of the Scottish White Fish Producers Association, which represents around 200 vessels and 1,400 fishermen, said: "Overseas customers need reliability and certainty or else they are going to look elsewhere and that is a big worry for all of the industry.
"A lot of these relationships have been built up over many years and it would be a huge loss to us.
"Whether that would be a permanent or temporary situation, nobody knows but it would mean Scottish businesses losing contracts. This would put their long-term operations at risk and there is no doubt that this is causing a great deal of concern."
He said cross-Channel traffic had been reduced since the new year but will rise tomorrow.
"The next five days will be crucial. Many UK businesses have been holding back from sending goods to Europe to first see how the new systems are working.
"But from tomorrow, the volumes going across to France are expected to take a big jump. It is critical that these problems are resolved now because we can only continue like this for so long."
Mr Park said some boats could offload and sell catches of fish such as hake and saith in northern Denmark for a good price but this too could cause problems for wholesale firms back in Scotland.
He explained: "In the long term that could put us in a position where our counterparts in Denmark could then simply start supplying the very same customers in Europe that the Scottish companies have been doing business with as they would be more reliable."
Mr Park said fishing boats in Scotland had already been told to tie up in harbours because there is no point in catching anything while customs delays are ongoing. He said: "Some of our members are now reporting that transport companies are cancelling their trucks until this whole situation is sorted out. We are at a real crunch point."
Elspeth Macdonald, chief executive of the Scottish Fishermen's Association, said: "There is real anxiety over the effect on the supply of regular fish and seafood to Europe and a lot of these businesses just haven't got the resilience to ride out an extended period of disruption."
David Thomson, who leads Food and Drink Federation Scotland, fears the situation will get worse. He said: "If the new system couldn't cope while traffic was well down, we have concerns about what will it be like in the coming week when the cross-Channel traffic resumes to higher levels.
"I fully expect these glitches to eventually be fixed but some seafood businesses won't fare well from this as it is such a time-sensitive product."
David Leiper, the director of Peterhead-based exporters Seafood Ecosse, said one of his biggest worries was letting down regular customers on the continent who he has traded with for many years.
He said: "Last week I cancelled orders to Europe that would have been worth about £300,000 because I couldn't guarantee when they would get there. These deliveries were to people we have had a good relationship with for decades and now it has come to this.
"I feel really bad about letting down our clients in Europe but you can't put trucks on the road if there is a chance they won't get to their destination in time because you can't get insurance to cover delays to seafood deliveries. If the situation worsens next week it will have a catastrophic effect on our prices."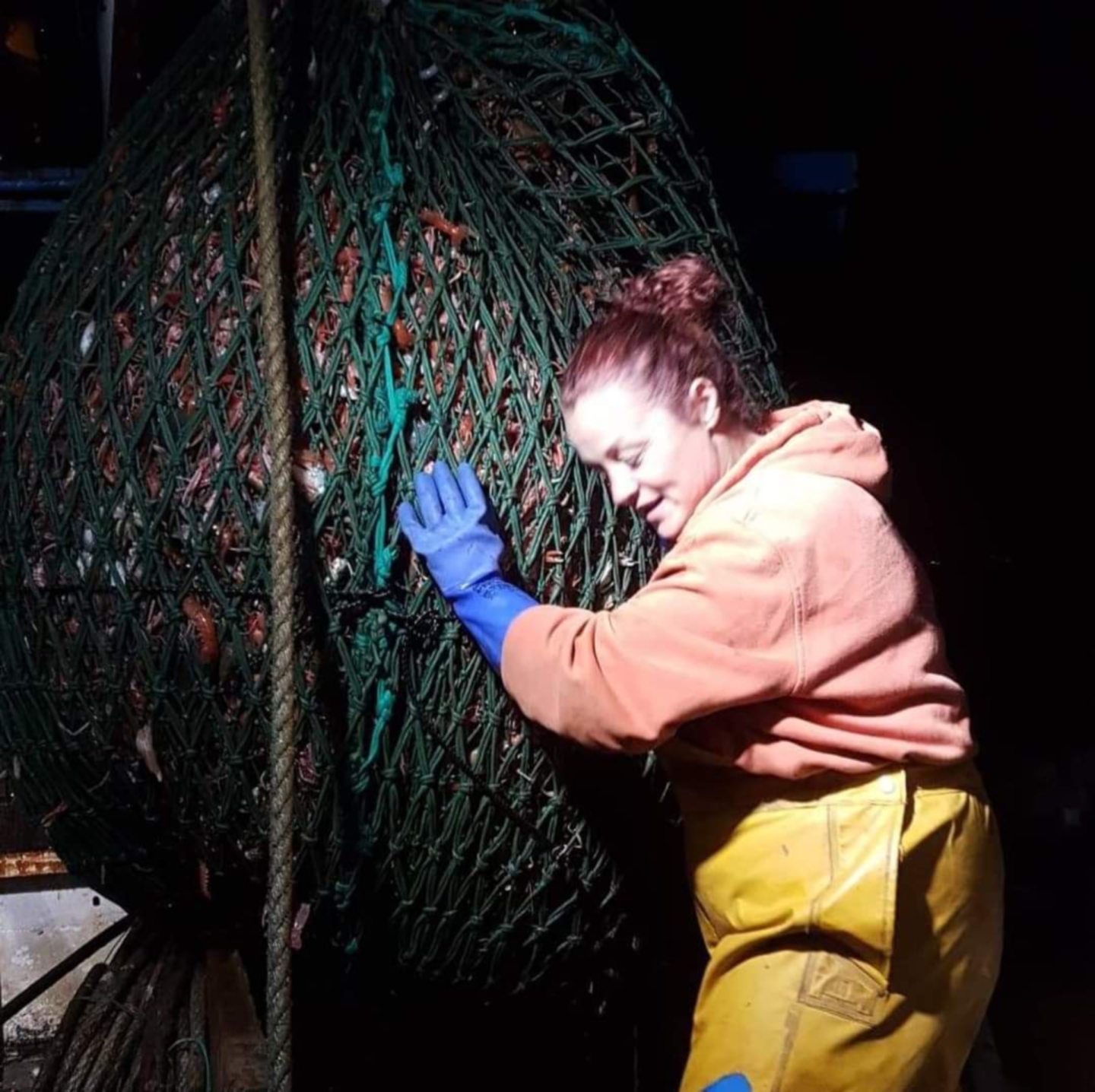 James McMillan, who runs Loch Fyne Langoustines, fears his business could fold over Brexit customs delays. He said: "We have been advised to stop exporting to the EU until problems at the transport hubs are solved and at the French customs side as well.
"We are going to have to tell our boats to stop fishing until this problem is solved.
"It is probably going to put me out of business because I have to pay the fishermen for stock we bought but couldn't sell. Thanks, Brexit."
Former TV trawlerman Jimmy Buchan, now chief executive of the Scottish Seafood Association, said the delays mean that hundreds of thousands of pounds worth of fish would be destroyed and end up in landfill – and that the overall cost of the disruption would run into millions of pounds for Scots firms.
The new red tape means that every box of fresh seafood and salmon has to be offloaded from lorries and inspected by vets before they leave Scotland, a process which can take five hours.
The UK Government said: "We are working closely with the industry to help understand and address the issue. This includes ensuring that the UK and French systems are functioning properly.
"We are contacting exporters, their representatives and transporters to help them understand the requirements to keep their goods moving. It is vital exporters check they have entered in details correctly and ensure that they have provided the transporter of the goods with the correct documentation.
"We urge the Scottish Government to ensure they have appropriate staffing levels in place to certify documentation and ensure there are no delays to food exports.
"We have given the Scottish Government nearly £200 million to prepare for leaving the EU, to minimise disruption and guarantee business readiness."
The Scottish Government said: "The Scottish Government, together with Food Standards Scotland and Scottish local authorities, have been working intensively for many months to mitigate the worst impacts of the new requirements for Export Health Certificates – which is a direct result of the UK Government's approach to EU exit.
"We will continue to work closely with industry to address these issues and it will need a collective and co-operative approach between government and industry."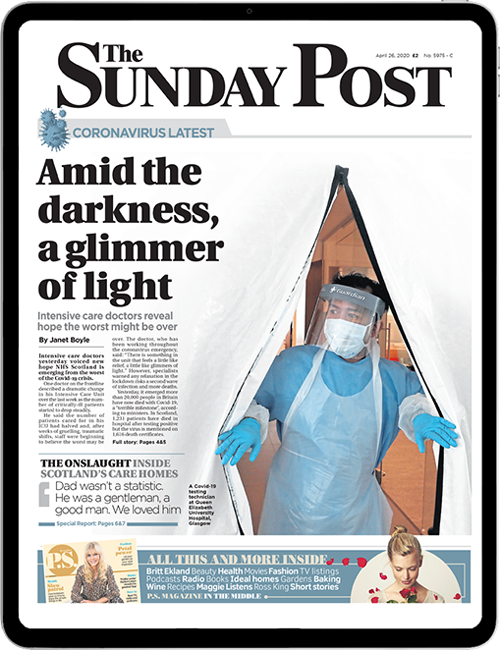 Enjoy the convenience of having The Sunday Post delivered as a digital ePaper straight to your smartphone, tablet or computer.
Subscribe for only £5.49 a month and enjoy all the benefits of the printed paper as a digital replica.
Subscribe