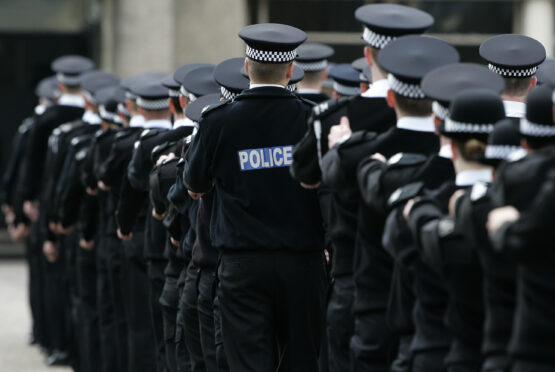 A Police Scotland officer who accused a colleague of rape claims she was failed by her force, we can reveal, after branding the investigation into her allegations incompetent and incomplete.
Investigators decided there was no evidence a crime had been committed after the accused officer, a detective trained to investigate crimes of sexual violence, allegedly raped and assaulted the woman in her sleep while they were in a relationship. She also accused him of tracking her movements and intimidating her in a pattern of coercive control but he was never charged and no report was sent to prosecutors.
The officer, who fears her police career is over, told friends: "Whatever they thought of me and whatever they thought of the evidence, this should have been a decision for prosecutors not the police. I feel like I have been thrown to the wolves."
'They said I was treated exactly like any other woman making such very serious allegations. That's what dismays me'
The national force had to "apologise unequivocally" after handing the contents of her mobile phone to the man she accused of raping her while five of her complaints about the conduct of the inquiry – including claims officers failed to note relevant evidence and did not understand legislation around coercive control – were upheld by watchdogs.
While the Crown was never told about the officer she accused, she has been reported for alleged offences over social media posts.
Meanwhile, after one interview, officers reported her to social work saying they were concerned for the welfare of her daughter despite a rape crisis counsellor who attended the interview saying she had seen nothing of concern, while social work admitted the police report was "unusual".
The concern of the alleged rape victim, who was based in Tayside and had specialist training in domestic abuse, can be revealed as police across the country come under renewed pressure over the vetting and investigation of officers suspected of crime or misconduct after Met constable David Carrick admitted he committed a series of sex attacks.
Karen Ingala Smith, whose Counting Dead Women project collates the names of women killed by men, said the cases of Carrick and the murder of Sarah Everard demanded improved vetting of police recruits and monitoring of officers. She said recent cases demanded immediate change. "At the very least there has to be psychological testing to screen out recruits or officers with unacceptable attitudes towards women and racial minorities.
"That should be followed by a rolling programme of vetting, perhaps with officers being checked every five years."
Police Scotland strengthened its vetting procedures after Ms Everard, 33, was kidnapped, raped and killed by Wayne Couzens, a serving Metropolitan Police officer. The force also introduced an additional check for new recruits before they are sworn in, and will commence a rolling programme to check and renew vetting decisions over the coming year.
Last week, after Carrick's conviction, the Scots force confirmed it will also check all existing staff against UK-wide databases to further strengthen vetting procedures. It is also understood Her Majesty's Inspectorate of Constabulary in Scotland will shortly begin a review of Police Scotland's organisational culture which will also look at vetting.
David Kennedy, of the Scottish Police Federation, said the new vetting will be the subject of consultation, but added: "We believe more robust vetting before an officer joins the force would be far more effective than current practices.
"Years ago, senior officers would visit a recruit's home and family to personally vet them and speak to their referees. That gave a far better idea of who an officer was than the current practice, done remotely, where referees are not even spoken to."
He said writing to referees is less likely to flag concerns and said vetting of new recruits should be more robust.
"We also believe there should be far more support for victims but all of these things require investment, at a time when we, and the public, are concerned about adequate funding for the force."
Women's organisations also called for better vetting. Sandy Brindley, of Rape Crisis Scotland, said: "Enhanced vetting of officers so that survivors can be confident the person they are reporting sexual violence to isn't themselves a perpetrator would be a positive step in this direction."
Pollice officer: 'We investigate the rape victim more than the offence itself'
Dr Marsha Scott, chief executive of Scottish Women's Aid, said: "When women are not safe at home, not safe on the street and can't be sure they're safe with the police, what do we do?
"The unfortunate answer is that there is no quick fix for a society that minimises and ignores very real threats to women's safety."
Deputy Chief Constable Fiona Taylor QPM said: "Police Scotland has already strengthened vetting measures, introducing an additional check for new recruits just before they are sworn into office and we will commence a rolling programme to review vetting decisions this year.
"We have recently invested in our vetting team and take relevant action where concerns emerge.
"Those who reject what we stand for don't belong in Police Scotland."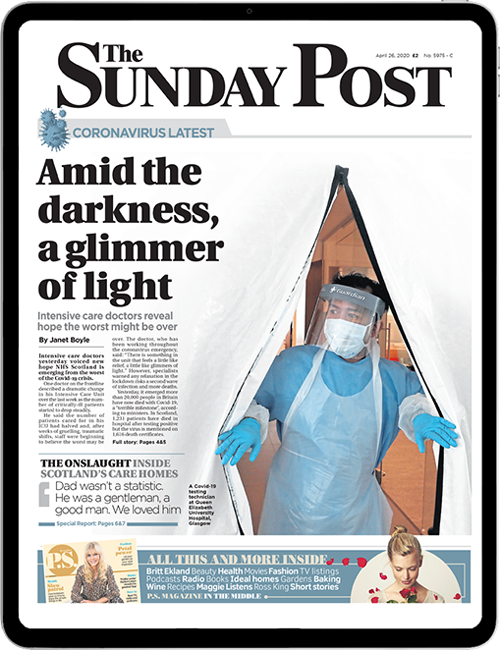 Enjoy the convenience of having The Sunday Post delivered as a digital ePaper straight to your smartphone, tablet or computer.
Subscribe for only £5.49 a month and enjoy all the benefits of the printed paper as a digital replica.
Subscribe