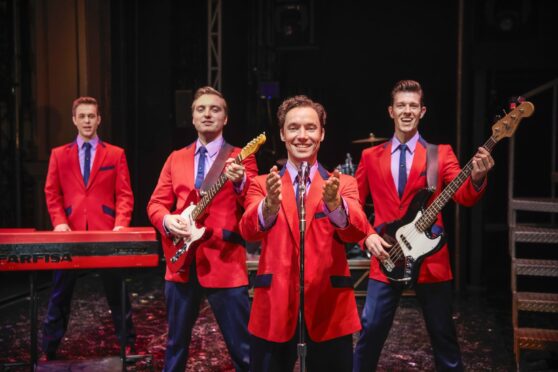 Taking to the stage at the Edinburgh Playhouse this week will be a full-circle moment for Blair Gibson. The actor, who plays one of the lead roles in Jersey Boys, used to go to the famous theatre when he was growing up in nearby Livingston.
"I remember seeing We Will Rock You there just before Christmas one year and I thought it was one of the most amazing things I'd ever seen," he said. "It cemented it for me that this was what I wanted to do. One of the girls in the Jersey Boys cast was actually in that show, so it's amazing how people's careers cross paths."
Gibson trained at The MGA Academy of Performing Arts in the city and had the chance to perform an am-dram production at the Playhouse when he was a teenager, but this is his first time on the iconic stage in a professional capacity.
"Edinburgh Playhouse is one venue everyone in the cast is looking forward to," he continued. "We played Glasgow last year and the crowds were insane. I've been in London for five or six years now but this is a nice little homecoming, performing in Edinburgh and Aberdeen.
"I'm really surprised at the number of people I went to high school or college with who I'm not really in contact with any longer who have reached out to say they're coming to see it and we'll catch up afterwards. It's going to be a massive reunion over the two weeks."
Jersey Boys, recounting the story of Frankie Valli And The Four Seasons, is one of musical theatre's most popular shows. Gibson plays Bob Gaudio, the group's chief songwriter, responsible for classics like Sherri, Big Girls Don't Cry, Walk Like A Man, Can't Take My Eyes Off You and The Sun Ain't Gonna Shine Anymore.
"I didn't know before I played the part that Bob's music was so influential," Gibson continued. "His legacy is so much more well-known than his own name and I think that is something he would appreciate more and which would mean more to him. He was 15 when he wrote Short Shorts – a song that people still know the tune to even today.
"I got to meet him in October 2021. I sang for him and we had a little chat. The insight he gave me in those 10 minutes is something I'll never forget. We talked about the song I sang for him – Cry For Me – which was the song he did to sort of audition for the band. That song is also the first time you hear the Four Seasons singing together in the show and blending as a group.
"It was crazy to be talking to him. I felt a weird pressure to be a certain way, because he knew I was portraying him, and so I didn't want him to be offended just by meeting me. He seemed happy and was really lovely."
Gibson first performed in Jersey Boys on Norwegian cruise liners five years ago, enjoying two long stints on the ships as Gaudio, and he says this set him up to be part of the latest UK tour. It also gave him plenty of opportunity to perfect the harmonies that Valli and The Four Seasons are synonymous with, which Gibson says is also an important part of the show.
"For this tour, we had a week before the rest of the cast joined to learn the music and choreography and put it all together. A big focus is on blending the voices – it's an iconic part of who they were and we're trying to emulate it.
"What matters most is to make it a group. Without that, if it doesn't look or sound right, the illusion just isn't as believable. In the auditions, there's a harmony workshop where you learn a part and then sing together in a circle, with supervisors walking up and down, listening. There's nothing you can do but sing."
---
Jersey Boys, Edinburgh Playhouse, January 24-February 4; His Majesty's Theatre, Aberdeen, February 7-11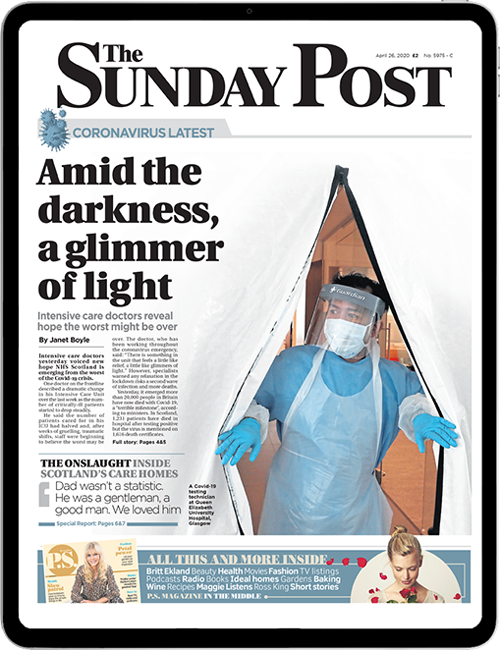 Enjoy the convenience of having The Sunday Post delivered as a digital ePaper straight to your smartphone, tablet or computer.
Subscribe for only £5.49 a month and enjoy all the benefits of the printed paper as a digital replica.
Subscribe