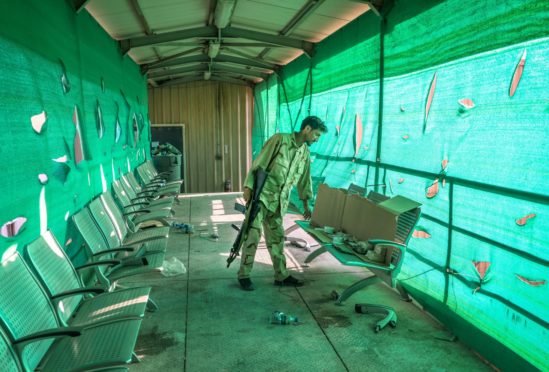 As the 20th anniversary of the 9/11 terror attacks approaches and Nato's presence in Afghanistan ends even earlier than planned, the country's historical epithet as the "Graveyard of Empires" takes on a new resonance.
The Nato withdrawal is a seismic historical moment. The US decision to end its military presence effectively obligated others to follow. British voices expressed open concern at the security implications for Afghanistan, and showed dismay at the lack of consultation.
Britain, nevertheless, planned to leave and Nato, impressively co-ordinating not only contributions from all of its 30 members but those also of many others, had no practical choice but to follow the American departure. The US supplied to Nato's International Security Assistance Force (ISAF) more than half of the troops and core logistics.
An image of defeat unavoidably emerges from Nato leaving and that essential American contingent doing so, unceremoniously in the middle of the night.
Yet the immense and varied work ISAF has undertaken will risk being unravelled, and forgotten. Foreign civilian, military and contract workers built a physically better Afghanistan, and a healthier, more inclusive society.
ISAF's allowed construction and function of schools and medical clinics; new infrastructure that brought utilities.
Children, especially girls, gained life opportunities otherwise denied. These achievements do not lend themselves to media coverage that explosions do – and, sadly, those were too frequent, even during Nato's large military presence.
ISAF's Afghan achievements may crumble from lack of continued support, when they are not outright targeted by the Taliban for destruction.
The remaining Afghan government faces a seasoned, determined foe in the Taliban, one that determinedly conquered the country in the 1990s and has ferocious theocratic repressions to an underdeveloped, war-ravaged country.
And time, again, is on the Taliban's side, even if it has recently been presented by anxious Western governments as having changed.
Those Western governments do so in order to justify their remarkable turn-around to what they said they never would do: talk to the Taliban. They went further, even negotiating.
But, even though the Taliban occasionally produces a respectable-appearing spokesman, it remains a primeval, violent movement, intent on dragging Afghan society backwards, and especially minorities, intellectuals and women, the very groups emancipated and enriched by the international efforts of the past two decades.
Afghanistan's Western-backed post-9/11 president Hamid Karzai recently acknowledged, as he should, that the international presence did much for the country. But his statement that Nato failed utterly in its declared mission of defeating terror in Afghanistan is edifying and ominous.
The Taliban remains a potent fighting force. True, some of the territories it conquered immediately following Nato's withdrawal and the resulting Afghan government retreat were easy targets.
It is now targeting regional capitals. The capital Kabul is unlikely to fall immediately, and some Western personnel remain to give additional training.
That said, it is worth reiterating that when the Soviet Union withdrew from Afghanistan in 1989, adding to the list of defeated powers, the Taliban needed some years to seize control of the country, and then to murder publicly the leadership Moscow had left in place.
Some Afghan forces are already melting away in the face of an advancing Taliban but that does not mean all of the forces ranged against it will be so irresolute.
Years of Nato training offers enduring practical benefits.
However, just as the domestic security challenges are enormous, so too are the regional. Afghanistan's southern neighbour, Pakistan, receives much attention, being the Taliban's birthplace and nurturer, and still the country the West sees as having influence over it.
Taliban resurgence in Afghanistan will make Western dealings with Pakistan, complex at the best of times, even more testing.
Less familiar are the regional ripples going north. Three post-Soviet Central Asian states border Afghanistan.
Wary of democratising influences, these authoritarian governments have nevertheless engaged Western co-operation, including for their border security with Afghanistan.
These Central Asian governments frequently used "security" and "stability" to justify repression; those claims now gain credibility. Tajikistan, which endured civil war in the 1990s, is to where Afghan soldiers have fled Taliban advances.
The West's many detractors will enjoy what amounts to a defeat. Moscow can point again to Western unreliability, even hypocrisy.
China, which benefited from Western security measures as it built infrastructure in Afghanistan, opened talks with the Taliban, and is likely to win more favour through further financing, possibly conducted through Pakistan, even as it represses its own Muslim minorities in Xinjiang.
Nato's security and socio-economic contributions to Afghanistan deserve to be commended, even as they come unfastened. Commendation may, however, not be enough.
Professor Rick Fawn is in the School of International Relations at the University of St Andrews and among his books is Global Responses To Terrorism: 9/11, Afghanistan And Beyond.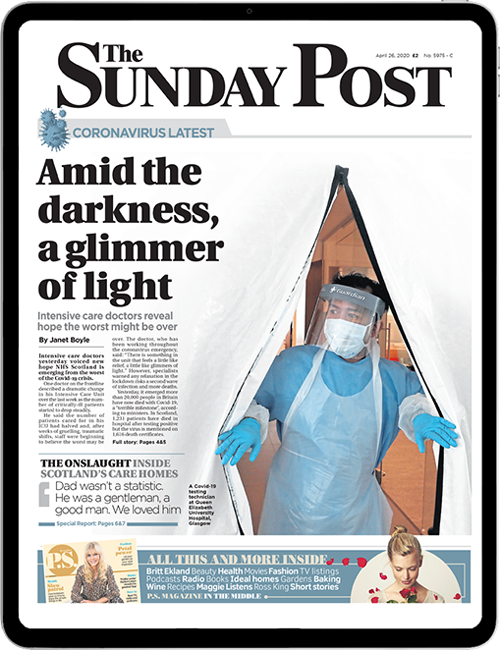 Enjoy the convenience of having The Sunday Post delivered as a digital ePaper straight to your smartphone, tablet or computer.
Subscribe for only £5.49 a month and enjoy all the benefits of the printed paper as a digital replica.
Subscribe