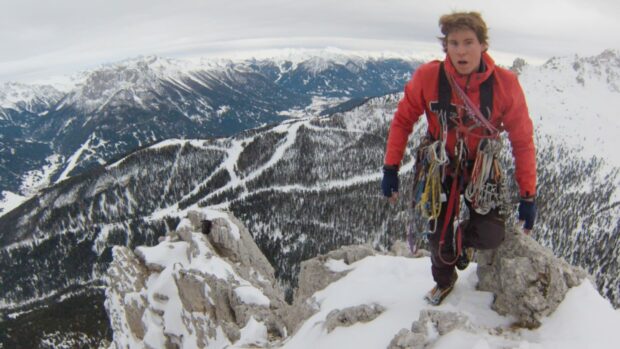 Her mother died there, so did her brother. The Himalayas have loomed over Kate Ballard's life.
Her brother Tom Ballard, son of mountaineer Alison Hargreaves who perished on K2 in 1995, lost his life on Nanga Parbat in February 2019. Mother and son died at almost the same age and in the same mountain range, doing what they loved the most.
In 1995 Hargreaves' husband, Jim Ballard, took Tom, who was then six and Kate, who was four, on an expedition to K2's base camp to say farewell to their mother, a trip made into a BBC TV documentary, Alison's Last Mountain.
Now, tragically, there is another film, another last mountain, another lost climber. The programme follows Kate Ballard on a parallel to say goodbye to her brother.
The siblings had always planned to make a documentary titled Children Of The Mountains but Tom died before they could realise their ambition. The title had to change.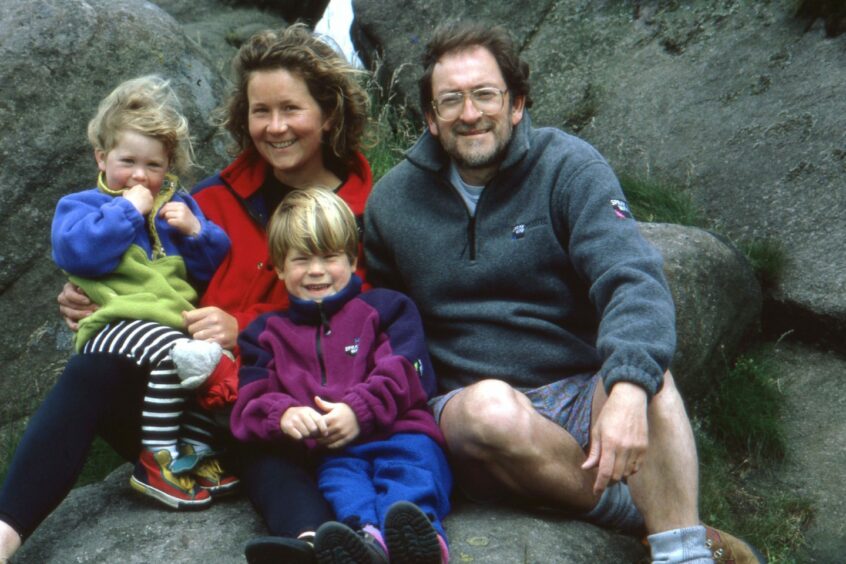 At his home in France, Jim Ballard, formerly of Fort William, said: "I would rather it was not the last mountain, the same as with Alison, in the sense that they could still have been around. But I do think it is important that people like Alison and Tom have their chance to show what they were, especially if it inspires others or makes them think.
"Alison and Tom lived the lives they wanted. Alison died young and Tom died young, but that is way out of my control. They did what they wanted to do and they enjoyed it.
"I decided, rightly or wrongly, that I did not want to go to Nanga Parbat. I did not want to remake Alison's Last Mountain. I told the people making the film very early on that I was not going to do it. Kate decided she would and we kept in touch when we could.
"She went all the way to base camp and from there went on her own towards the mountain to say goodbye. She was at the foot of the face where they died."
"It sounds trite to say they died doing something they loved doing, but it is true."
Ballard, also a climber, makes only "fleeting appearances" in the documentary but he says despite adhering to the ethos that there is always room for improvement, he rates it "remarkable" particularly in the light of the challenges posed by Brexit and the Covid-19 pandemic.
"There is footage that Tom shot, and I shot, that is absolutely mindblowing," he said.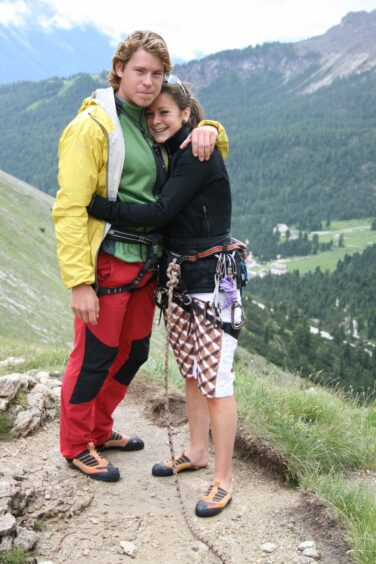 The film uses archive from 1995, Ballard family photos and film, and Tom's own extraordinary footage. And it explores what made him continue his ascent with Italian climber Daniele Nardi, who also died after the other two members of the expedition turned back.
When asked what his son might have thought of the film, Ballard's reply is candid: "I don't know, to be honest. He made a film in Italy and he was quite pleased. But he found it difficult when people would wander up to him later and ask for a selfie. He didn't like the celebrity bit.
"I think he would be pleased to see the way this film is structured. It begins with Alison and ends with Kate. He would like the closing stuff; Kate flying in Chamonix, looking back at Mont Blanc and lovely bit of snowboarding at the end.
"I never quite knew what he thought of his mum's film, Alison's Last Mountain. But he showed it to his chums.
"To me the huge sadness is that there is half of my family left, just me and Kate. And there is not a day goes by when I do not think of Tom and Alison. Part of me wonders if she was looking down, what on earth she would say about what happened to Tom. Your children do not die before you."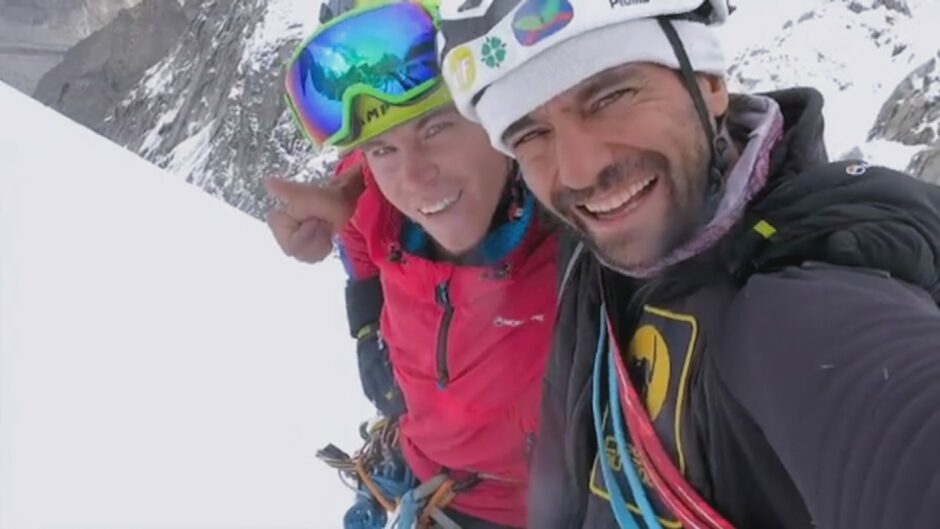 The film features revealing interviews with those left behind: Tom's sister; his girlfriend, Stefy; Karim Hayat, who left the expedition, stating he "did not want to lose (his) life there"; and Alex Txikon, who led the search for Tom and Daniele.
On his son's decision to press ahead, Ballard Snr said: "Tom would have been thinking it was the right decision.
"In a text Tom mentioned they felt a tremor the week before and a little tremor just after it. No one knew how important the two earthquakes were. These are wild places, and I am not sure people register these things there. It is not central LA. The earthquakes had in some way loosened part of the mountain. That became their downfall.
"When nature decides it is time, nature decides it is time. That is almost certainly what happened to Tom and Daniele."
Hargreaves was the first female climber to summit Everest solo and without supplemental oxygen. Three months later, on the next stage of her ambitious quest to become the first woman to climb the world's three tallest mountains without oxygen, she was caught in a violent storm, hours after reaching the summit of K2. A bloodstained jacket, harness and her climbing boot were found, though her body was never recovered. She was just 33.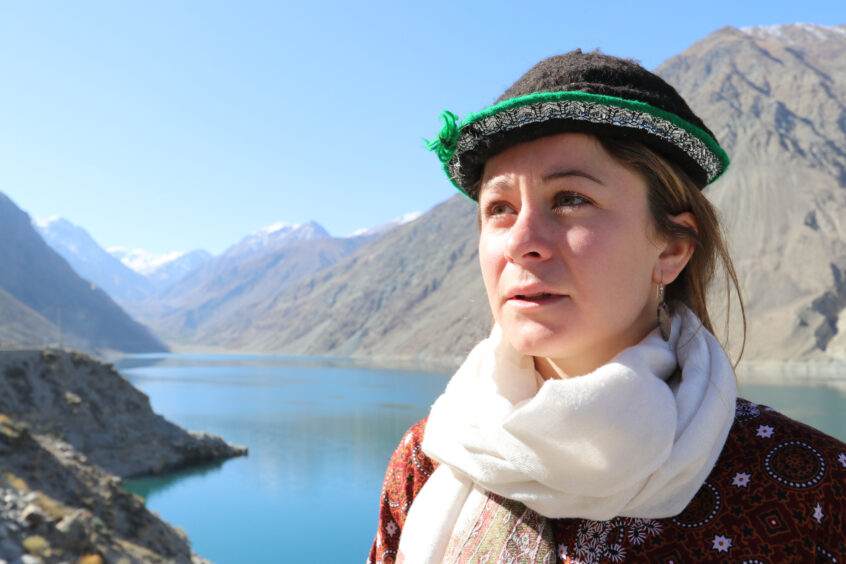 Tom – crowned the "King of the Alps" after he became the first person to solo-climb the six major north faces in one winter – died 24 years later.
His body was found on an unconquered route up Nanga Parbat, 100 miles from the mountain where his mother perished. Just as Hargreaves' body was never recovered, search teams were unable to reach Tom. The spot where he lay was inaccessible. What is their legacy?
Ballard believes people in all walks of life every day face their own personal mountains. He said: "You've only got to look at the Paralympics and hear the stories of the competitors and you think, 'What have I got to complain about?"
He would like to think the sheer grit, determination and accomplishment of Alison and Tom would spur others to overcome their challenges.
And the new documentary? "Alison's Last Mountain gave people their inspiration," he said. "If this has a similar effect I will be very satisfied."
---
The Last Mountain is available on BBC iPlayer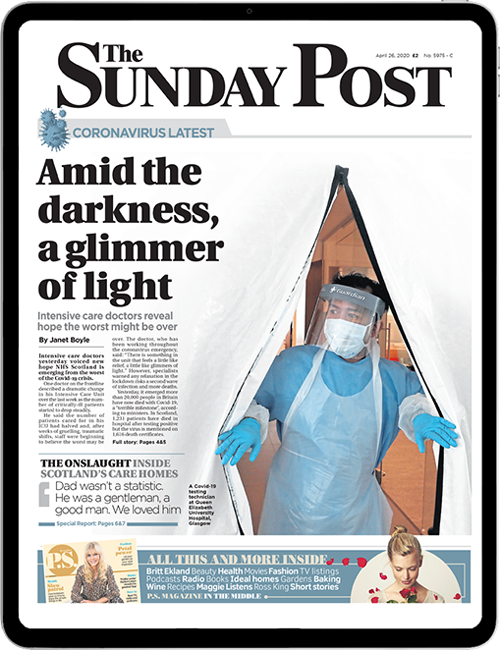 Enjoy the convenience of having The Sunday Post delivered as a digital ePaper straight to your smartphone, tablet or computer.
Subscribe for only £5.49 a month and enjoy all the benefits of the printed paper as a digital replica.
Subscribe