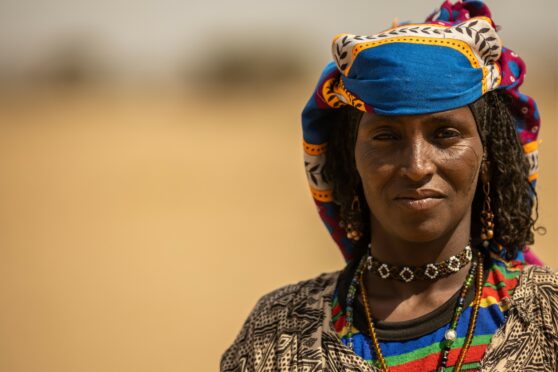 As Scotland prepares to host the COP26 summit, a major photographic exhibition will show in graphic detail how the climate crisis affects people around the world.
The images show the real human cost and the vital importance of work being carried out by aid agencies from across the country, brought together by the Scotland's International Development Alliance charity.
Experts say those least likely to have caused the crisis are almost always on the front line of its devastating impact, increasing poverty and wrecking communities grappling with sustainable ways to provide food and housing.
Haunting images from Oxfam Scotland show devastated father Joshua, 45, sitting on top of the pile of rubble where he spent days searching in vain for his missing three children in the wake of the one of the deadliest cyclones to hit Zimbabwe.
His family home was swept away by a landslide caused by Cyclone Idai in Chimanimani in 2019. He and his wife and baby escaped, but the rest of their family perished.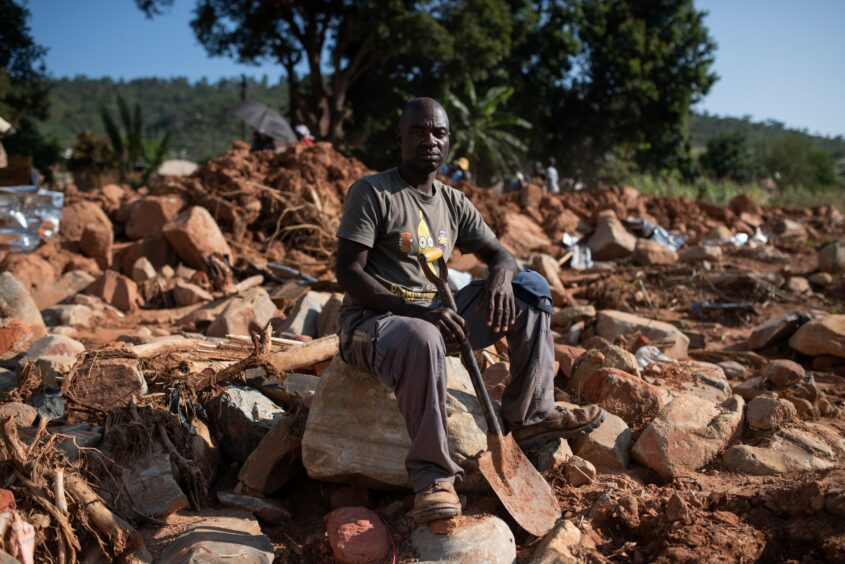 More than 1,300 people across three countries lost their lives in the flooding which also wiped away harvest and destroyed seed stocks.
Homelessness is another major human problem impacted by climate change.
Pak Kosim is one of over 30 people who have made a home on the underside of a low river bridge in central Jakarta, Indonesia, surviving on wooden platforms suspended just a metre or so above one of the heavily polluted toxic rivers of Indonesia's capital.
In January, extreme temperatures attributed to high concentrations of CO2 from transportation, heavy industry and deforestation led some of Jakarta's worst flooding, displacing at least 62,000 people with the loss of 21 lives.
For others, such as Orbisa and her nine children in the Afar region of north-east Ethiopia, one of the hottest inhabited places in the world, the walk to reach water takes hours each night as rivers around them dry up due to climate change.
Edinburgh company Challenges Worldwide partner with coffee growers in Rwanda, who battle unpredictable weather to protect their precious crop from the increased risk of pests and diseases.
Almost three quarters of the workforce are women, balancing their domestic and child raising duties with earning desperately needed wages to sustain their families.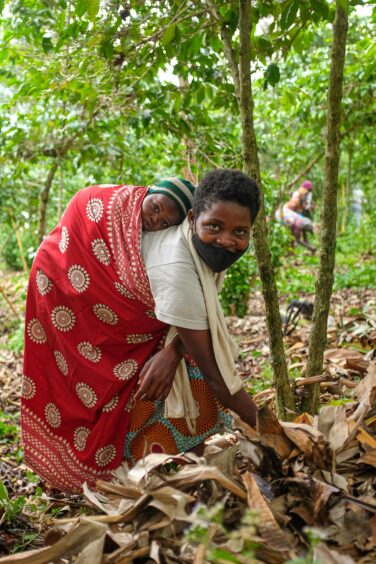 One image by Martha Baker-Woodside shows Adrienne Mukarusagara, a member of Kopakama Coffee Cooperative, where women club together to own land for coffee planting, carrying her baby while adding mulch to keep the crop moist.
In Ethiopia, father and son Beyene, 42, and Kefita, 17, hold eucalyptus seedlings at the farm in Konso which has been supported by resilience grants from Mercy Corps.
Facing The Crisis launch the exhibition on October 7 with a special online event.
It will include a talk from Scottish economist Graeme Maxton, a world expert on the effect of climate change on the economy, and former diplomat Frances Guy, the new Chief Executive of Scotland's International Development Alliance, which brings together hundreds of organisations involved in projects across the world.
For more info and tickets, click here.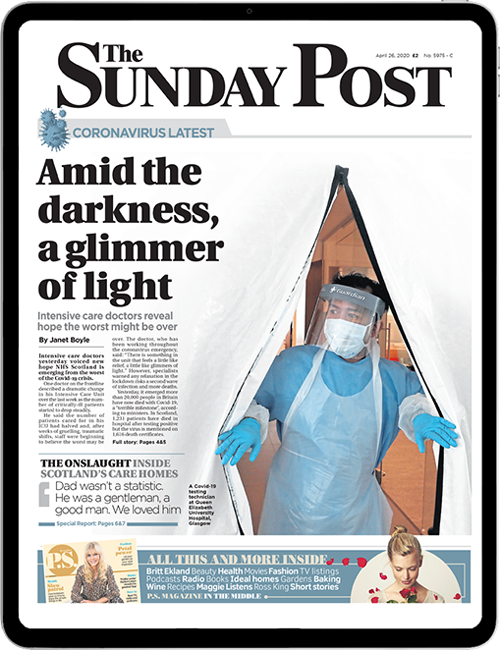 Enjoy the convenience of having The Sunday Post delivered as a digital ePaper straight to your smartphone, tablet or computer.
Subscribe for only £5.49 a month and enjoy all the benefits of the printed paper as a digital replica.
Subscribe