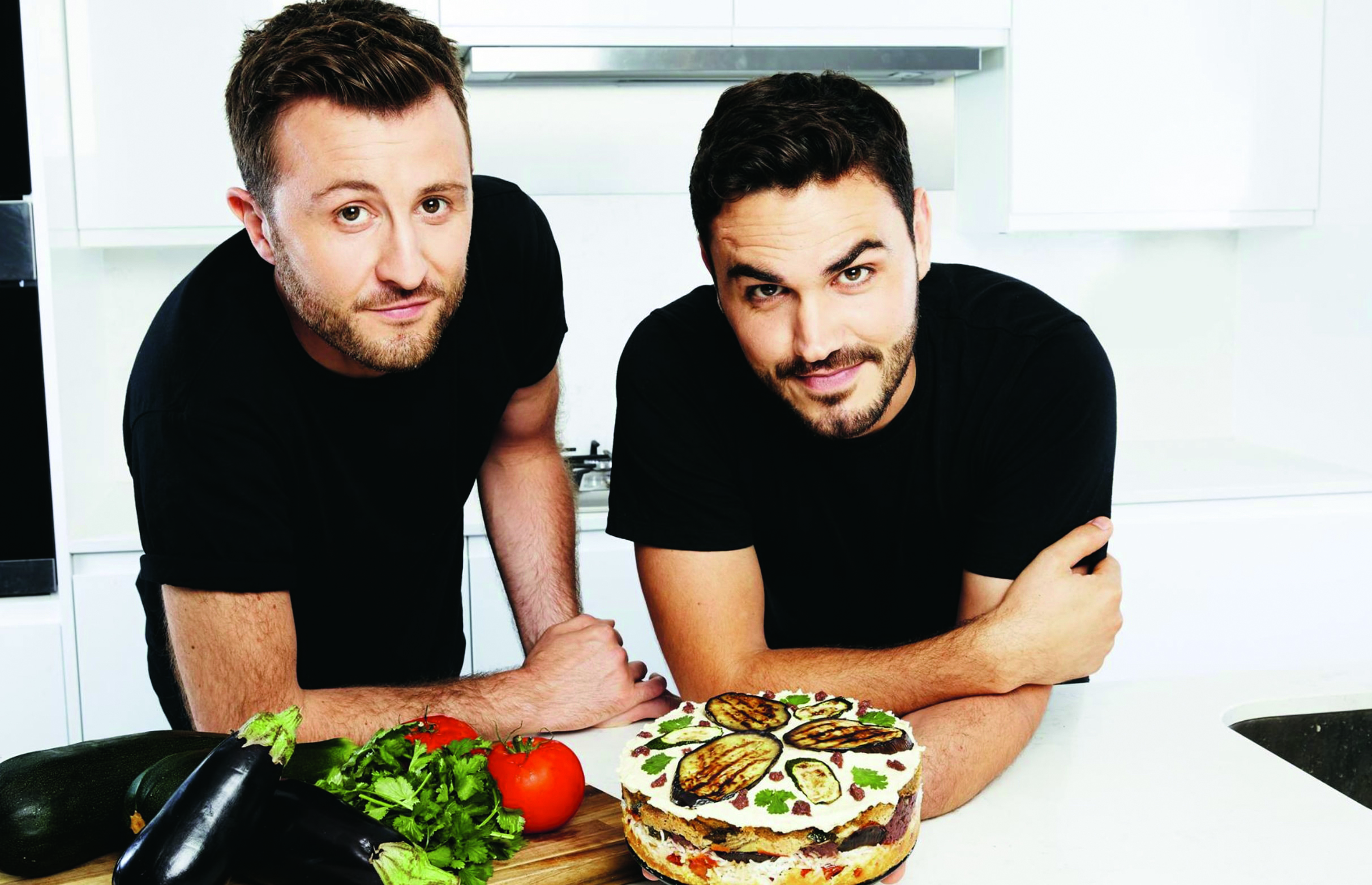 THE amateur chefs behind one of the most-watched cookery programmes in the world say the huge rise in veganism is no fad.
Henry Firth and Ian Thirsby are the stars of Bosh!, which enjoys 26 million views every month – that's more viewers than Celebrity Masterchef and The Great British Bake Off combined.
They only put their first recipe online in June 2016 and now have millions of fans.
Their debut cookery book, out on April 19, was the subject of an eight-way auction between publishers and was signed up in a six-figure deal.
Celebrities like Beyonce, Brad Pitt and heavyweight boxer David Haye promote a vegan diet and supermarkets and restaurant chains are producing more and more plant-based food as veganism continues to grow.
But Henry and Ian, who have been dubbed the Jamie Olivers of veganism, say it isn't just the latest fad diet and is here to stay.
Henry said: "A fad diet would be based on poor science and driven by a few key individuals, but veganism has none of that.
"It's backed by good science. The UN is suggesting we need to eat less meat, while the World Health Organisation is talking about the negative impact of processed meats.
"It's about long-lasting change, driven from lots of different angles, compared to fad diets that are quite niche.
"We would love it if everyone ate more plants. People need to think more about what meats they eat, because right now the way we approach it is not sustainable."
Number of Scots going vegan surges as kitchens change to meet demand
There is a growing battle – especially online – between vegans and the farming community, but Henry and Ian refuse to join the argument.
Henry said: "We can see the conflict, but if you ask anyone on either side, I think they would say they can relate to the other person's perspective.
"We have one group not happy with factory farming, but on the other side we have someone's livelihood, so we understand what's going on from both sides.
"But it's more important for us to concentrate on making delicious food."
The childhood friends from Sheffield have been stunned by the reaction to their recipes.
"It's home cooking, the sort of meals people do like to make or can rustle up in the kitchen from ingredients they already have," added Henry.
"This is food everyone can enjoy and we've had commendations from people like The Hairy Bikers and Anna Jones, while Take That's Gary Barlow joined us in the kitchen to work on some recipes.
"Our mission is to make it easier to eat plants whether you do it every day or some days.
"We want to show it can be easy, tasty and fun."
---
Quick Puttanesca Spaghetti
The combination of lemon and fresh parsley in this dish creates a voluptuous pasta and the saltiness of the capers in brine will remind you of the sea.
This flexible favourite of ours is great for when you're low on fresh ingredients. It can be served with a side salad or makes a great quick meal all on its own. Serves six.
Ingredients
2 small red chillies, fresh or dried
20g flat-leaf parsley
10 Kalamata olives
4 garlic cloves
4 tbsp olive oil
1 tbsp capers, plus 1 tbsp of brine from the jar
½ tsp salt, plus a little extra
700g passata
500g spaghetti
220g tenderstem broccoli
1 lemon
Method
Put a large saucepan on a medium-high heat and a large saucepan of boiling salted water on a high heat.
Rip the stems from the chillies, cut them in half lengthways, remove the seeds if you prefer a milder sauce, and finely chop. Separate the parsley stalks and finely chop, reserving the leaves for later. Stone and roughly chop the olives.
Peel two of the garlic cloves. Pour two tablespoons of the oil into the empty saucepan, crush in the garlic and add the chillies, parsley stalks, olives and capers and stir for two to three minutes. Add the ½ teaspoon of salt and one tablespoon of the salty brine water from the jar of capers. Leave to cook for a minute, then add the passata. Taste and season with salt if necessary. Turn the heat to medium and leave to simmer.
Add the spaghetti to the pan of boiling water along with the remaining two garlic cloves. Cook until al dente, following the instructions on the packet.
Meanwhile, carefully slice the broccoli stems from top to bottom, creating thin strips. Add these to the spaghetti pan for the last 30 seconds of cooking time to quickly soften. Drain the pasta and broccoli in a colander and return them to the pan. Pour over the sauce.
Roughly chop the parsley leaves and add them to the pan. Pour over the remaining two tablespoons of oil and squeeze over the juice of a whole lemon, catching any pips in your other hand.
Mix everything together and serve immediately.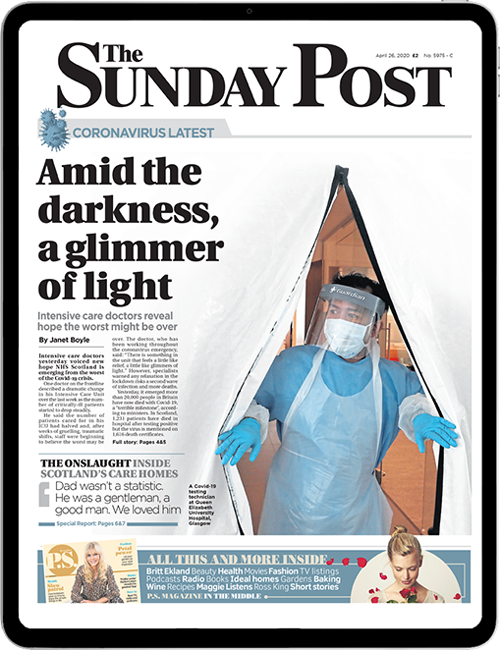 Enjoy the convenience of having The Sunday Post delivered as a digital ePaper straight to your smartphone, tablet or computer.
Subscribe for only £5.49 a month and enjoy all the benefits of the printed paper as a digital replica.
Subscribe