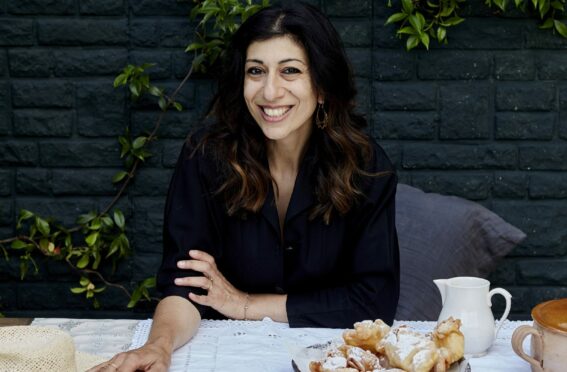 When you think about Greek and Greek Cypriot food, your mind probably goes to a whole lot of meat and cheese.
But there's another side to the cuisine that chef Georgina Hayden wants us to uncover. Hayden, who worked with Jamie Oliver for 12 years, has dedicated her latest cookbook to nistisima – a Greek word meaning "Lenten food" – the plant-based food eaten during Lent and other fasting times, including the 50 days before Easter, 50 days before Christmas, and every Wednesday and Friday.
She said: "It's the food we eat in the preparation for any big religious festival. That is the bigger meaning but if you were presented with something that was 'nistisimo', or some food that was 'nistisima', that means it's plant-based, on a more simple level."
It does include shellfish, but Hayden's book is entirely vegan, "for the sake of ease".
It might sound daunting – the religious references and vegan eating – but that's not Hayden's aim. She's keen to not tell anyone what to do – she's not vegan herself – she just wants to "empower people with a load of recipes that introduce more lentils and vegetables to their life".
You won't find meat replacements or vegan cheese in the book – Hayden tried vegan feta once and calls it "the most disgusting thing I've ever eaten". Instead, she found many dishes from Cyprus and the surrounding countries are accidentally vegan, and delicious in their own right.
"Instead of trying to replicate cauliflower cheese and make it something it's not, it's about finding new dishes that have been around for centuries that just happen to be plant-based," she says.
Hayden grew up around Greek Cypriot food – her grandparents ran a taverna in North London – but her research took her further afield. "I was researching not just Greek food but the food from the surrounding countries in the Middle East and Eastern Europe. There are so many dishes and so much food from these places that is naturally and traditionally vegan," she says. "That fascinates me, especially nowadays, when we're trying to eat more veg and be a bit more conscientious for the planet."
She wrote the book when the pandemic was in full force and she couldn't travel to meet people.
She describes, with glee, WhatsApping monks in Lebanon, FaceTiming a woman in Jordan to see what she was making for Lent, and learning from another monk the trick to the most delicious kibbeh (deep-fried, stuffed pastries) – adding pumpkin puree instead of water to the batter to really amp up the flavour.
"There's so much talk about – and rightly so – cultural appropriation in food," Hayden says. "We really have to look at where our food comes from and where recipes come from. But it's a hard one – especially in a book like this – when you're crossing so many borders.
"Everyone has their own version of pretty much the same dish. A lot of people are aware of stuffed vine leaves and they think of it as a Greek dish – you go to Turkey, the Middle East, you go to Eastern Europe, and everyone has their own version."
Another thing all of these dishes have in common is time.
"It's probably the opposite of what everyone wants right now – everyone wants speed, everyone wants less washing-up and whatnot," groans Hayden.
"But when you're talking about vegan or plant-based cooking, because you don't have animal fat to give you flavour, you've got to invest a bit more time in it."
One of the monks she spoke to would cook his onions for an hour. "OK, we might not have time to cook onions for an hour – but when you do, it makes so much difference," says Hayden.
"You might do your slow-cooked shoulder of lamb for four hours – why don't you apply the same principle to your vegetables?
"In the book, there are loads of speedy recipes – because that's life – but, equally, if you're not having a big chunk of meat for Sunday dinner, apply the same compassion and love to your vegetables and you'll get loads of flavour."
However, the recipes in the book are neither overly complex nor hard to follow – Hayden is Jamie Oliver's pupil, after all.
She recently reunited with her former boss as a judge on Channel 4's Great Cookbook Challenge With Jamie Oliver, and calls him "such an amazing mentor".
Hayden adds: "He taught me so much – he has always put the home cook at the forefront, and he's essentially taught me how to write a good recipe."
Bećar paprikaš: Slow-cooked peppers
Georgina says: "These slow-cooked peppers are so intensely sweet, I guarantee they'll stop you in your tracks. You'll often find different proteins cooked among the peppers – pork being a popular choice, chicken and eggs too – but during times of fasting they are cooked straight up. To be honest, you don't miss the meat at all."
You'll need:
Four onions
Four garlic cloves
10 peppers (a mixture of red, yellow and orange)
Five ripe tomatoes
100ml sunflower oil
Sea salt and freshly ground black pepper
A few flat-leaf parsley sprigs, optional
Method:
Peel and finely slice the onions and garlic. Halve the peppers, remove and discard the core and seeds, and cut into even-sized pieces, around 2-3cm. Score a cross in the top of the tomatoes, place in a heatproof bowl (or pan) and cover with boiling water.
Leave for a minute or two, until the skin starts to come away from the flesh, and drain. Peel the tomatoes and then roughly slice or chop the flesh.
Place a wide flameproof casserole on a medium heat, drizzle in the sunflower oil and add all the ingredients (not the parsley).
Season generously, with a teaspoon each of salt and pepper, and start to fry.
After 10 minutes, reduce the heat to low and fry for one and a half to two hours. Stir occasionally until you have a thick, rich and meltingly soft stew.
Taste and tweak the seasoning as necessary, then serve, scattered with chopped parsley if you like.
---
Nistisima: The Secret To Delicious Vegan Cooking From The Mediterranean And Beyond by Georgina Hayden is published by Bloomsbury, priced £26. Photography by Kristin Perers. Available now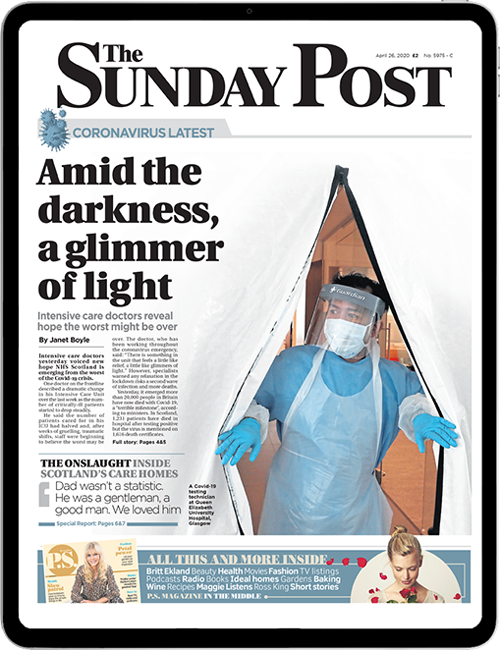 Enjoy the convenience of having The Sunday Post delivered as a digital ePaper straight to your smartphone, tablet or computer.
Subscribe for only £5.49 a month and enjoy all the benefits of the printed paper as a digital replica.
Subscribe