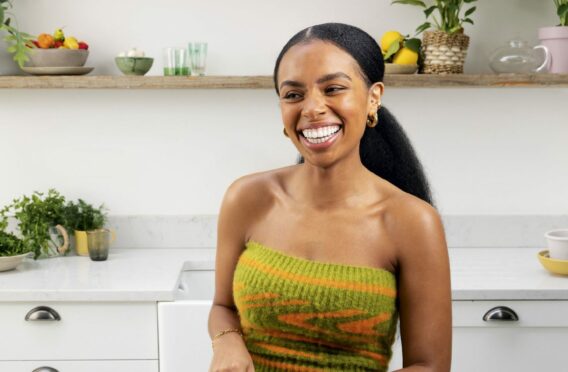 Ten years ago, perhaps before hosting a dinner party, most home cooks would reach for a trusty recipe book, flipping through the dog-eared and stained pages to find the perfect dish. Now, we reach for our phones.
On YouTube alone there are more than one million cookery channels, where everyone from cordon bleu-trained chefs to celebrity cooks share how-to videos that will make your mouth water – a modern convenience that has meant more people than ever before are stepping into the kitchen. And while the likes of Nigella Lawson, Rick Stein and James Martin may be TV stalwarts, when it comes to online cooking, the younger generation are turning to their peers.
With more than 620,000 subscribers on YouTube and 200,000 followers on Instagram, vegan recipe creator Rachel Ama is one such social media sensation.
Plant-based dishes
Whipped up in her north London kitchen, which she shares with her mum, Ama's plant-based recipes cover everything from homemade Nando's to Caribbean curries, all designed to teach people how to make familiar dishes without meat, fish, dairy and eggs.
Ama's infectious laugh and warm smile, coupled with the simple nature of her recipes, make it easy to see why she has so many fans – and she admits her aim has always been to make cooking, especially vegan dishes, feel less intimidating.
"There is a shift when you are relearning how to cook your favourite meals, and the idea of spending most of your time just trying to figure that out is daunting," explained Ama, who became a mum for the first time in July last year.
"That's especially true if you are worried whether you're even going to feel full at the end of the meal, which one of the big misconceptions about vegan food. If you only eat lettuce you are going to be hungry, but there is a variety of food that's going to keep you full and keep your body happy and healthy.
"I made that mistake when I first went vegan. I just wasn't eating enough food by accident. So, with my recipes, I want to feel good when I eat it and feel like I've given my body some nutrients."
Ama's success online translated into her first cookbook, Rachel Ama's Vegan Eats, which was published in 2019. Now, a second has landed, and the focus is once again simple vegan food that's versatile, flavoursome and, most importantly, filling.
One Pot: Three Ways features everything from midweek meals to show-stopping centrepieces, and each recipe can be adapted to make three creative and flavoursome dishes. The mixed berry cobbler, for example, can be served up as a delicious dessert or later turned into berry chia jam or no-bake berry coconut cake.
Inspirations
Inspired by her travels around South America and the US, as well as Caribbean and African roots, Ama says her recipes are sparked by nostalgia, memories and the sudden urge to rework dishes she knew and loved before going plant-based.
Ama explained: "I went travelling for six months, and I was immersed in all these different cultures, countries and states – and there was so much delicious food and so much variety. I was unconsciously developing a new kind of love and appreciation for food.
"When I came home, I was in the kitchen, trying to recreate everything I had during my travels. My mum was kind of like, 'Sorry who are you?'
"Before travelling I took food for granted as everyday eating, and then travelling I was like, hold on, this is really fascinating to me now."
She continued: "I get this impulse where I want to know how to make a familiar dish, but in a vegan way. I then start thinking about what hearty ingredient I can use so I feel full. In non-vegan cooking you would think about chicken or lamb or other meats, but now I think about hearty plant-based carbs and protein, and the different ways I can cook the ingredients and use different flavours.
"I don't have a favourite recipe from the new book – I love so many depending on what I feel like that day – but right now it would be the Thai basil mince bowl.
"Drawing on the original bibimbap, it has five elements, including kimchi grated carrot and teriyaki sauce, and is served up in a big bowl. Every time I make it my taste buds and my heart are so happy."
---
Cajun beer-battered oyster mushrooms with tartare sauce
Rachel Ama says: "Inspired by my time in New Orleans, where I tucked into a lot of Cajun-spiced fried foods. Your mind will be blown by the succulent texture of the mushrooms in their crisp flavoured batter.
"In the book, you'll find two more companion recipes: garlicky crushed new potatoes topped with fresh herbs and a dollop of tangy tartare sauce; and Cajun tacos with pickled red onion & tartare sauce."
You'll need:
150g plain flour
½ tsp baking powder
2 tsp sweet paprika
½ tsp cayenne pepper
1 tsp ground white pepper
1 tsp ground cumin
1 tsp dried oregano
½ tsp dried thyme
1 tsp garlic powder
2 tsp salt, plus extra to serve
50g cornflour
300g oyster mushrooms, torn into bite-sized pieces
Sunflower or olive oil, for frying
320ml cold lager (or soda water)
Lemon wedges, to serve
For the Tartare Sauce:
100g vegan mayonnaise
2 tbsp capers, finely chopped
1 garlic clove, minced
Freshly ground black pepper
Handful of fresh flat-leaf parsley
For two American-Style 'Chicken' Pickle Sandwiches:
2 portions of Cajun Beer-battered Oyster Mushrooms (as above)
2 portions of Tartare Sauce (as above)
2 vegan brioche burger buns, sliced in half
2 gherkins, sliced
2 tbsp sriracha or your favourite hot sauce
handful of lettuce, shredded
Method
To make the tartare sauce, mix all the ingredients for it in a bowl, then set aside.
Mix the flour, baking powder and all the seasonings together in a large bowl. Place the cornflour in a separate bowl or on a large plate, and place the mushrooms in a third bowl.
Pour a 2cm depth of oil into a deep frying pan or wok and place over a high heat until it registers 180C on a thermometer. Alternatively, test the temperature by dipping the end of a wooden spoon in it – if it's hot enough for frying, the oil should bubble around it. Be careful not to overheat the oil or it will begin to smoke.
Whisk the cold beer or soda water into the seasoned flour mixture to make a batter. Then, working quickly, take a piece of oyster mushroom and dip it in the cornflour. Shake off any excess, then dip it in the beer batter before carefully transferring it to the hot oil. Working in batches, cook for 3– 4 minutes, or until each piece is golden and crisp. Once cooked, drain the mushrooms on a wire rack or a plate lined with kitchen paper. Season with extra salt and squeeze over a little fresh lemon.
The mushrooms are now ready to be used or will keep in the fridge for 3 days.
To turn the mushrooms into American-Style 'Chicken' Pickle Sandwich, first preheat the oven to 240C/220C fan/475F/gas 9.
Place the battered mushrooms on a wire rack over a baking tray and bake for 5 minutes. Check to see if they're warmed through and crispy. If not, return them to the oven for another few minutes.
To build your sandwich, spread the tartare sauce on the bottom half of your brioche bun. Pile on the mushrooms, then top with the gherkins, hot sauce and lettuce.
One Pot: Three Ways: Save Time With Vibrant, Versatile Vegan recipes by Rachel Ama (Yellow Kite, £22)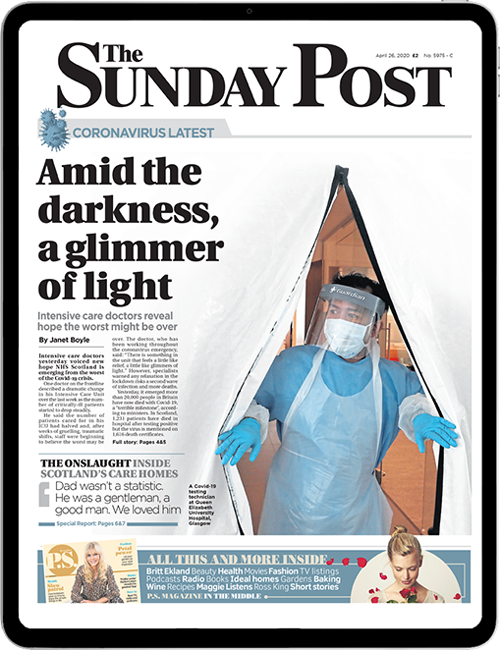 Enjoy the convenience of having The Sunday Post delivered as a digital ePaper straight to your smartphone, tablet or computer.
Subscribe for only £5.49 a month and enjoy all the benefits of the printed paper as a digital replica.
Subscribe