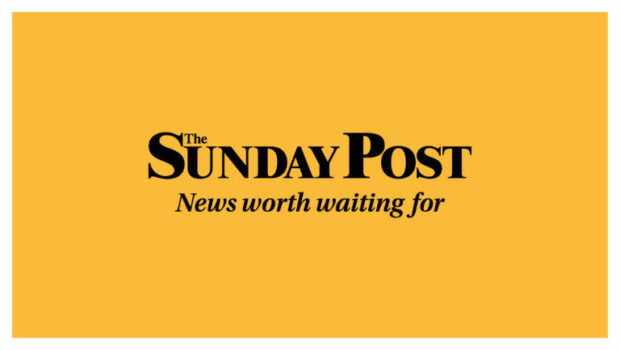 It was, as her friends, family, critics and opponents agreed, a fitting way for the First Minister of Scotland to announce her departure.
Nicola Sturgeon's bombshell, dropped at a little after 11am on Wednesday, was important because of her news but was also – after weeks of tortuous interviews – a reminder of her gifts as a politician and communicator.
She seemed human and relatable, humble and eloquent, hitting her marks and making her points with impact, clarity and an air of candour and sincerity. She is really good at it, world-class, and Scotland's reputation, nationally and internationally, was burnished by her time in office.
In 2023, a woman – a whip-smart, driven, capable, diligent woman from a working-class background – leading her country for so long shouldn't be remarkable but it is and so is she.
But, even as Sturgeon strode from the podium, after one last question about police interviews and fraud investigations harshed the valedictory vibe, her supporters' insistence that this was a rare and admirable thing – an actual politician standing down on their own terms at a time of their own choosing – was already ringing hollow.
If any elected politician, but particularly such an influential and dominating force as Sturgeon, wins applause for upping sticks in the middle of a parliament – leaving a litter of half-done jobs and half-baked policies – then it should be the sound of one hand clapping. Enoch Powell's dictum that all political careers end in failure remains true even if the politician chooses how and when to pull the plug.
In office, Sturgeon undoubtedly had achievements but even her fans, and there are many, would struggle to insist Scotland is a far better place than it was eight years ago.
She could have secured genuinely seismic reform – of schools, care services, whatever – after taking the reins with such a huge amount of political capital and voters' goodwill. In truth, however, the country has not turned a wheel since 2014, as it remains mired in interminable constitutional squabbling and whataboutery as the SNP and the Tories appeal to their base and Labour is drowned out amid the clamour and rammying.
Clearly, Covid had a huge impact – the shape and depth of it still to be gauged – and, to be charitable, perhaps Sturgeon might have achieved more if she had not been forced to deal with a global pandemic.
No one could suggest the first minister did not take her responsibilities seriously during that time of crisis although looking like a leader of substance when Downing Street's wine o'clock shambles was unfolding 400 miles away was not hard. Her very capable shoulders certainly carried a huge amount of weight but her government made the same mistakes, some small, some catastrophic, as every other.
Last week, she assured us she was simply worn down after years giving her all at the very top and was being propelled out the door by her simple desire to do other things. Her immediate political problems were neither here nor there, she said.
She had faced worse and endured, she insisted, as somewhere far off, the sound softly wafting across Charlotte Square was of a pipe band playing Believe It If You Like.
Sure, she has had enough, but would she have gone if the road rising to meet her was running smoothly towards independence or even a vote on independence instead of being strewn with broken glass, boulders and elephant traps?
She might have won the debate over her plan – now effectively binned – to turn the next election into a de facto vote on independence but victory would not have been easy in the face of incredulity and concern at all levels of the SNP. Even a win would have chiselled at her previously unassailable authority, however, and she is experienced enough to know that cracks, even hairline cracks, only widen.
Meanwhile, her problems with gender self-ID were not going away in a flash of smoke and magical thinking. We have become so used to watching her doing her eloquent, empathetic thing that it has been genuinely shocking to see her, in recent weeks, conducting the kind of semantic gymnastics and dodging, ducking and diving interviews we expect of other, lesser politicians.
Her problem is, of course, an inability or unwillingness to say double rapist Isla Bryson, who claimed to have changed gender while awaiting trial, is a man. Or a woman. She could not say it yesterday, today or in all the tomorrows that lay ahead of her. She knew this.
She also knew, and explicitly acknowledged it on Wednesday, that she has, herself, become part of the problem in a country where the political dividing lines have hardened since she took charge.
Scotland is split down the middle on our constitutional future and, while polls blip up and down, the deadlock continues with the third of us ready to vote for independence under any circumstances more or less matching the third certain to vote against and, in the middle, the rest of us hunker down as the slings and arrows fly overhead, from side to side, wondering where, if asked again, we might jump.
The big problem for the SNP is that however many elections are won and mandates secured, most Scots, right now, are not keen on another vote any time soon.
The murmurs from within the SNP suggesting Sturgeon's resignation takes another poll off the table for at least five years might be right, but who knows? Events happen, things change but if any of her potential successors have a clear strategy towards independence, a roadmap to an uncertain destination, they are good at keeping secrets.
We need to change the record in Scotland, the old one is stuck in a groove and, fairly or not, our familiarity with Sturgeon and views of her, good or bad, was not helping.
Maybe, just maybe, the constant focus on another referendum, the relentless lobbying for another tilt, the drums beating for indyref2, has done no one any good.
Possibly, just possibly, a country stuck in the same monotonous, morose conversation with itself, like the worst drunk in the pub, is not likely to suddenly blossom into the progressive, dynamic, modern country we hear so much about.
It is not only opponents who suggest the SNP's record in government has not been one of great competence never mind great achievement. For all sorts of reasons, ministers, and the new first minister, in particular, need to get a grip.
Do that, win back the trust of voters, build bridges instead of barricades, do more persuading and less hectoring, and the SNP can rebuild momentum but, right now, looking at the likely line-up of candidates wanting her job, the first minister's insistence that we are about to see just how much talent the SNP has at senior levels sounds like a faltering whistle in a gathering darkness.
If the SNP cannot steady; if it keeps its relentless focus on a referendum that is no one's priority but its own; if ministers cannot govern better; if the party continues to connect only with Yes voters, then Scotland's political tide could turn.
And a rejuvenated Scottish Labour, with Anas Sarwar, a smart, savvy, likeable leader at the helm, might, after so many years adrift and becalmed, steer a course through treacherous waters to power.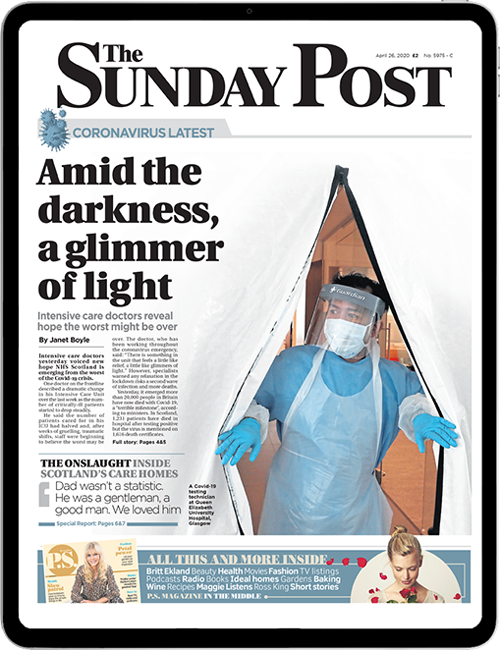 Enjoy the convenience of having The Sunday Post delivered as a digital ePaper straight to your smartphone, tablet or computer.
Subscribe for only £5.49 a month and enjoy all the benefits of the printed paper as a digital replica.
Subscribe