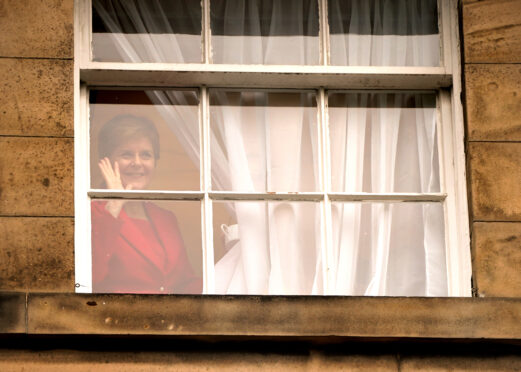 The search for Scotland's next First Minister has begun following the resignation of Nicola Sturgeon.
In a surprise announcement on Wednesday, Sturgeon said she would be stepping down after over eight years in the role, saying the time was right for someone else to lead the country and her party.
The SNP's national executive committee is meeting online at 6.30pm on Thursday to discuss the timing for a leadership contest.
There are no clear successors to Sturgeon, but potential candidates include: External Affairs Secretary Angus Robertson; Finance Secretary Kate Forbes; Health Secretary Humza Yousaf and Deputy First Minister John Swinney.
'The time is right for me, my party and the country': Nicola Sturgeon resigns as Scotland's First Minister
SNP president Michael Russell has said he expects that process to be "shortened" and for there to be a "contested election".
Russell told BBC Radio 4's PM: "I think that will be good for the SNP, to have different points of view contesting in a respectful way.
"I think we will decide that pretty soon and have a clear timetable that will take us forward."
Nicola Sturgeon is the finest First Minster Scotland has ever had, and the finest friend anyone could hope for.

When Scotland wins independence, she will have been its architect and builder. She has laid the foundations we all now stand on.

We owe it to her to finish the job.

— Ian Blackford 🇺🇦🏴󠁧󠁢󠁳󠁣󠁴󠁿 (@Ianblackford_MP) February 15, 2023
In her resignation press conference, Sturgeon, who joined the SNP as a teenager, spoke of a need for the new leader to solidify and grow support for independence.
She had planned to fight the next general election as a de facto referendum on Scottish independence, with a special conference due to be held next month by the SNP on their next steps.
But the party's Westminster leader Stephen Flynn suggested that this may now be postponed.
🚨 Stooshie special!

Nicola Sturgeon's resignation has caused ripples across Scottish politics.@DerekHealey_ is joined by @RachelAmery and @CalumRoss23 to unpack her biggest triumphs and tribulations and examine what this means for the SNP's future. https://t.co/BVdwQwLJ5I

— The Stooshie (@stooshiescot) February 16, 2023
Flynn said the new leader "should have the opportunity and indeed the space to set out their position, their values and their intentions going forward".
He added: "I think it's sensible that we do hit the pause button on that conference and allow the new leader the opportunity to set out their vision."
The Westminster leader has previously ruled himself out of contention for the role, adding that the next head of the SNP will come from the Holyrood group.
Gutted @NicolaSturgeon is standing down, but I know hard she has reflected on this decision.

I have had enormous pleasure of being in her Govt for the time she has been FM, and I can safely say she has always put interests of the Country first, and governed for all of Scotland.

— Humza Yousaf (@HumzaYousaf) February 15, 2023
SNP MP Joanna Cherry called for "reform and healing" in her party, and asked for it to react to the resignation of Sturgeon in "a way that is beneficial to the country and the cause of independence".
"Our party needs a leadership election that is about policies and not personalities," she said on Twitter.
"We must restore the SNP's tradition of internal party democracy, open respectful debate and intellectual rigour and we must also put the welfare of everyone living in Scotland back at the heart of our endeavours.
"There are some huge challenges facing our country and our government. There is also a need for reform and healing within our party. I'm looking forward to playing my role in this process."
She also called for a "neutral caretaker CEO" to take over from Sturgeon's husband Peter Murrell.
Hurrah for Holyrood? Experts on Scottish Parliament's successes and failures
Opposition reaction
By Lucinda Cameron and David Lynch, PA
Following Sturgeon's resignation, Scottish Labour leader Anas Sarwar suggested there was now a belief in Scotland that a UK Labour government was possible for the first time since the party lost power in 2010.
At the same time, he said it would require the party to make "significant gains" in Scotland at the next general election – expected in a little over 12 months – for that to happen.
"For 12 years I don't think people in Scotland have believed that a Labour UK government was possible. I think that is changing now. I think people believe a UK Labour government is possible," he told the BBC.
Labour leader Sir Keir Starmer said: "Nicola Sturgeon has been at the forefront of not just Scottish but UK politics for over two decades.
"She's served with dedication and passion. I wish her all the best for her next steps.
"Labour stands ready to be the change that Scotland needs."
A significant day in Scottish politics, my statement on Nicola Sturgeon's resignation. pic.twitter.com/LgL12iCJsb

— Anas Sarwar (@AnasSarwar) February 15, 2023
The Scottish Tories, meanwhile, had no warm words for the departing First Minister, with the party leader Douglas Ross insisting Sturgeon had "presided over a decade of division and decay in Scotland".
Ross also rubbished claims that Labour could win across Scotland at the next general election.
He told the BBC's Newsnight: "Labour currently have one MP in the whole of Scotland, the Conservatives have six. We are the second biggest party at Holyrood, we are the second biggest Scottish party represented at Westminster.
"We are the the clear challengers to the SNP in multiple seats across Scotland."
Whatever our differences, we all recognise that political leadership is demanding and takes its toll on a person and their family.

The SNP Government must now use this opportunity to focus on the Scottish people's real priorities.

My statement on Nicola Sturgeon's resignation👇 pic.twitter.com/r4Lvy5UPuF

— Douglas Ross MP MSP (@Douglas4Moray) February 15, 2023
The Conservatives at Westminster tried to strike a more cordial tone, with Prime Minister Rishi Sunak paying tribute to Sturgeon's "long-standing service".
But his Scottish Secretary, Alister Jack, said her resignation was "a welcome opportunity for the Scottish Government to change course, and to drop its divisive obsession with independence".
My thanks go to @NicolaSturgeon for her long-standing service. I wish her all the best for her next steps.

We will continue to work closely with the @scotgov on our joint efforts to deliver for people across Scotland.

— Rishi Sunak (@RishiSunak) February 15, 2023
The SNP's vote share in opinion polls in Scotland has dipped in recent months, though the party remains ahead of its rivals across the board.
While the SNP enjoyed ratings in the high 40s or low 50s for much of the period after the December 2019 election and through the pandemic, in 2022 the figures started to drift downwards, briefly touching 42% in April and 41% in November.
This was mirrored by a rise in support for Labour, whose ratings had hovered around 20% for much of the previous two years, but which began to see an increase from early 2022.
The latest monthly average puts the SNP on 43%, Labour on 30%, the Conservatives on 16% and the Liberal Democrats on 6%.
At the 2019 general election, the SNP won 45% of the vote in Scotland, with the Tories on 25%, Labour on 19% and the Lib Dems on 10%.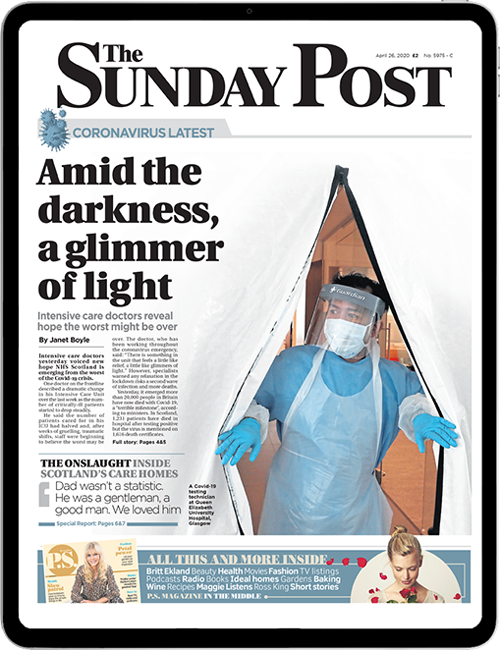 Enjoy the convenience of having The Sunday Post delivered as a digital ePaper straight to your smartphone, tablet or computer.
Subscribe for only £5.49 a month and enjoy all the benefits of the printed paper as a digital replica.
Subscribe