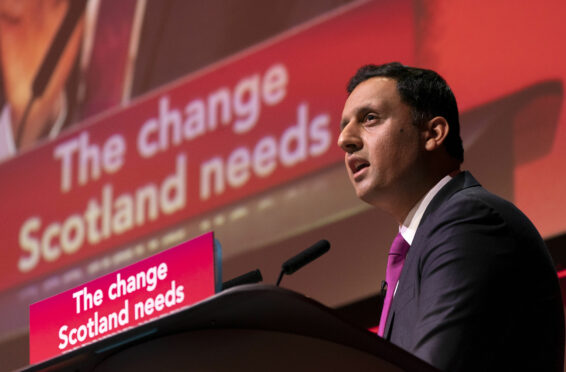 Anas Sarwar yesterday called for a complete reset of Scottish politics after the resignation of Nicola Sturgeon.
The Scottish Labour leader called for change after the first minister, who announced she will stand down last week, suggested her successor must reach out to other parties and build consensus and cooperation across Holyrood.
Sarwar said that was long overdue and claimed Scotland has been stuck in a rut of constitutional debate for far too long.
"Since the independence referendum in 2014, we have not moved forward as a country and our political debate and public discussion has been dominated by one divisive issue," he said.
"It is time to say enough. We need a new kind of debate and a new style of politics.
"This is a significant moment for Scotland. It is an opportunity to reset our politics, to reboot our debate, and refresh our country. That opportunity must not be wasted."
Sarwar spoke ahead of Keir Starmer's speech to the Scottish Labour conference in Edinburgh today when the party's UK leader will tell voters: "Labour can be the change that Scotland needs".
Their calls for change came as SNP politicians prepared to announce bids to succeed Sturgeon as their party's next leader and Scotland's new first minister.
Health secretary Humza Yousaf and former community safety minister Ash Regan were last night the first MSPs to announce they will run.
However, finance secretary Kate Forbes, considered by many to be the frontrunner to take charge, was said to be still considering a leadership bid.
The MSP for Skye, Lochaber and Badenoch declined to comment, but one supporter said: "Based on conversations over the past few days, there is certainly no shortage of party members urging Kate to throw her hat into the ring. Nothing has been ruled out."
Constitution Secretary Angus Robertson is another of the favourites to be the next SNP leader but is also said to still be considering whether to stand.
He has been a high-profile figure in the party for nearly two decades, serving as Westminster leader for 10 years before losing his seat in the Commons to Scottish Conservative leader Douglas Ross in 2017.
Yesterday, Scottish actor and independence supporter Brian Cox gave his backing to Robertson.
The Succession star said: "I have a lot of respect for Angus Robertson. He's the Culture Secretary at the moment, but has a scope which is quite interesting.
"He's a very strong European and has lots of connections because his mother was German. So there's a very strong European connection for Angus. But he also has a total grasp of the situation, so I think he would make a strong leader."
According to Yousaf's supporters, he is Sturgeon's preferred candidate. Environment minister Mairi McAllan has also been reported to be considering a leadership bid.
Deputy First Minister John Swinney has already ruled himself out, as has Stephen Flynn, the party's Westminster leader.
Regan last year resigned as Community Safety Minister in opposition to the Gender Recognition Reform bill. Yesterday, in a column in The National, she said the timetable for the leadership contest was too rushed and did not give candidates time to properly explain their strategy to win independence to party members.
In her build-up to her campaign launch, Regan has been tweeting a series of messages directed at the party membership. She called for former SNP members who left the party in the last year to be allowed to rejoin and take part in the vote.
A poll for The Scotsman on Friday suggested Forbes is the frontrunner among the SNP membership. Around 18% of SNP voters in 2021's Holyrood election chose her to succeed Sturgeon as party leader and First Minister.
She is also most popular among members of the public, with 14% backing her. Robertson is the next most popular, with 14% of SNP voters and 9% of the Scottish public backing the Edinburgh Central MSP.
However, it was another opinion poll showing Labour just 2% behind the SNP on voting intentions in the Westminster elections that is causing most consternation in the party.
The leadership race has led to the postponement of a special one-day conference next month to decide the party's independence strategy where Sturgeon's plan for a de facto referendum and fight the next general election on the single issue of independence was to be debated. The proposal had raised concern at senior levels in the party, along with an alternative notion to fight the next Holyrood election on independence.
Regan, the MSP for Edinburgh Eastern, tweeted yesterday: "All major decisions of the party's direction must be made at conference. Power must be restored to the members and all branches. We can achieve independence with the voices and strength of our grassroots."
She also posted a photo yesterday of her posing with a Yes sign she made for the 2014 independence referendum.
She tweeted: "Nine years ago I painted and proudly displayed my Yes sign. It is time I got it back out. Independence – nothing less."
9 years ago I painted and proudly displayed my Yes sign. It is time I got it back out. Independence – nothing less. pic.twitter.com/tVn5vVMb2T

— Ash Regan MSP (@AshtenRegan) February 18, 2023
The leadership campaign could see a bruising battle over the political direction of the party.
Forbes has been given the support of Western Isles MP Angus MacNeil, who has called for the Scottish Government to ditch the Gender Recognition Reform bill.
She was on maternity leave during the recent vote on the legislation, but four years ago was one of 15 senior SNP figures who signed a letter expressing concerns about "rushing in" to any changes.
The legislation has been blocked from achieving Royal Assent by a Section 35 order from the UK Government.
The Scottish Government has until mid-April to challenge the order in court, with ministers repeatedly saying they planned to defend the legislation "vigorously".
MacNeil posted online yesterday: "Whoever is the new SNP leader, it must be very obvious to all, that the flawed GRR Bill is heading to the longest of long grass. No new leader wants that mill-stone round their necks."
However, the SNP's deputy Westminster leader Mhairi Black has warned any "turn to the right" socially or fiscally could "alienate" swathes of voters and party members.
Speaking ahead of Keir Starmer's appearance at the Scottish Labour conference, Black claimed Labour has become a pro-Brexit party that are indistinguishable from the Tories on a whole range of issues.
Scottish Secretary Alister Jack said the UK Government was ready to work constructively with the new First Minister, while Scottish Liberal Democrat leader Alex Cole-Hamilton called on the SNP's new leader to drop some of the party's flagship policies including proposals for a national care service.
He said: "I'm challenging the leadership contenders to recognise where timeworn SNP policies have failed to deliver for the NHS, schools, the economy and the efforts to reduce Scotland's emissions."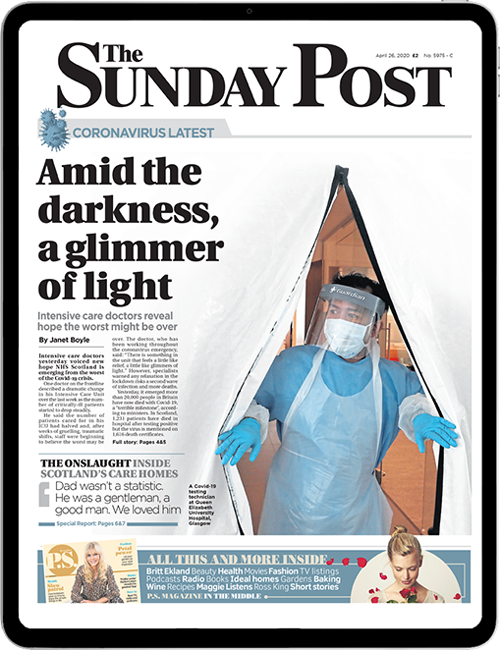 Enjoy the convenience of having The Sunday Post delivered as a digital ePaper straight to your smartphone, tablet or computer.
Subscribe for only £5.49 a month and enjoy all the benefits of the printed paper as a digital replica.
Subscribe