When I saw the image of the Subway Creme Egg SubMelt my reaction was – you've got to be yolking.
But no, it's not a late April fool. The sandwich chain and Cadbury had joined forces for this Easter concoction which was billed as "egg-stra" special.
It's a simple recipe, take two Creme Eggs, stick them into the 6in sub bread, toast, and then – bon appetit. Now I'm a fan of a Creme Egg, and must confess that I have consumed at least 10 of them in the space of the past couple of weeks.
I'm one of those people that keeps them in the egg compartment of the fridge, that counts down the days until they're in season, and stockpiles for the summer when they're off the shelves.
So I was scrambled into action to give Subway's exclusive new treat a taste test. I headed to the Sauchiehall Street branch in Glasgow, one of four lucky outlets to have a limited stock available on Good Friday, to see if it's all it's cracked up to be.
I got there just in time as it appeared that the free giveaway had tempted sweet-toothed passers-by to give it a go, with four people in the queue ordering them as I arrived just before lunch.
Soon I had the SubMelt in my hands – no chickening out now.
One bite confirmed my suspicions; this was just like the sweet/savoury combo that's emerged as a popular dessert in recent years, the Nutella pizza, with the hazelnut taste replaced with the mysteriously delicious gloop that forms the "yolk".
It's a messy lunch, given that it contains melted chocolate, and you have to be careful not to end up with it all over your hands and face.
It's also extremely sickly. Even as someone who would quite happily double up on his Creme Eggs, this is a bit too much and really feels like you need a doctor, dentist and perhaps a therapist on standby for the aftermath.
But it is tasty – though in moderation. I managed five big bites before throwing in the towel.
The classic Creme Egg conundrum is how do you eat yours, and I can tick off a new way – melted between toasted bread!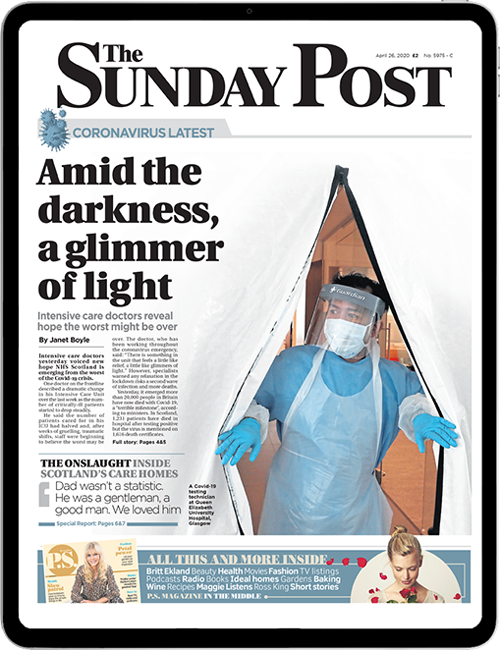 Enjoy the convenience of having The Sunday Post delivered as a digital ePaper straight to your smartphone, tablet or computer.
Subscribe for only £5.49 a month and enjoy all the benefits of the printed paper as a digital replica.
Subscribe