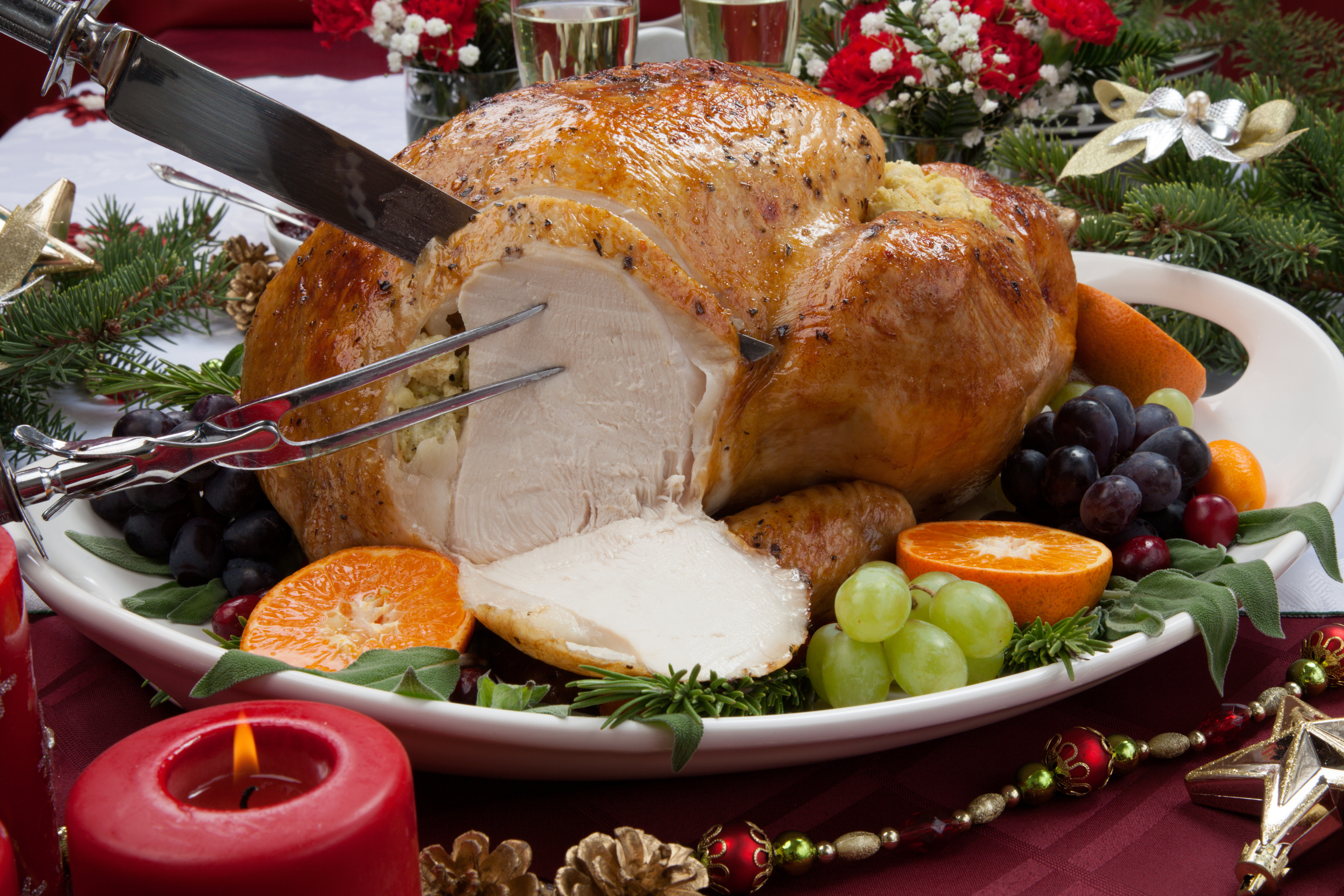 This year the theme is Nourish.
To celebrate, Scots crime writer Stuart MacBride has given us a run down of his favourite literary food scenes.
---
 10: Sushi for Beginners – Marian Keyes
Keyes paints a delicious rendition of sushi consumption all the way through the book, culminating in a romantic fish-fest for two that left my stomach growling. Mmm, sushi…
9: The Lion the Witch and the Wardrobe – C.S. Lewis
If there's anyone who's read this book and not come away with a craving for that seductive pile of Turkish delight, then there's something terribly wrong with them. Even if it does mean selling their soul to the White Witch.
8: Winnie-the-Pooh – A.A. Milne
Pooh Bear goes round to Rabbit's house and eats so much honey and condensed milk that he can't get out again. We've all got friends like that…
Honey and hacorns and thistles: Author Stuart MacBride on his 'favourite book of all time'
7: A Christmas Carol – Charles Dickens
The jovial second spirit takes arch-bastard Scrooge to visit the Cratchit household, where Bob and his family are tucking into their meagre Christmas dinner as if it were the finest feast ever laid before a king.
6: The Incredible Book Eating Boy – Oliver Jeffers
Jeffers's delicious illustrations accompany the lovely tale of Henry who loves nothing better than devouring books. Literally. Brilliant stuff.
5: Eat, Pray, Love – Elizabeth Gilbert
The whole Italian segment of this book veers into food-porn territory: from Gilbert's unrequited love affair with pizza to making a simple lunch from soft boiled eggs and asparagus via pistachio gelato for breakfast.
4: Risotto with Nettles – Anna Del Conte
A food memoir that oozes with delicious treats to tickle the taste buds, so it's impossible to pick out a single scene. Even if the book does include the horrific-sounding "spaghetti with Marmite".
3: The Janissary Tree – Jason Goodwin
Yashim is one of Sultan Mahmud II's most trusted eunuchs, and when Yashim isn't sorting things out or solving crimes, he's at home cooking delicious Ottoman meals. So obsessed with food is Yashim that Goodwin has even brought out an excellent cookbook full of Istanbul's best recipes.
2: The Darling Buds of May – H.E. Bates
All the Larkin books revel in their portrayal of food, but it's hard to get past the sheer delight Bates clearly gets from describing a massive fry-up with buckets of champagne for breakfast.
1: Hannibal – Thomas Harris
This has to contain the best and most disturbing food scene in any crime novel, ever. Hannibal Lecter takes the top off Paul Krendler's head, slices bits from his brain, fries them, and lets Krendel eat some. Twisted, but utter genius.
To celebrate the start of Book Week, we ask Scotland's big names for their best reads
'Maybe the Scottish have a dark sensibility': Award-winning crime writer Graeme Macrae Burnet on success, stories and the Edinburgh Book Festival