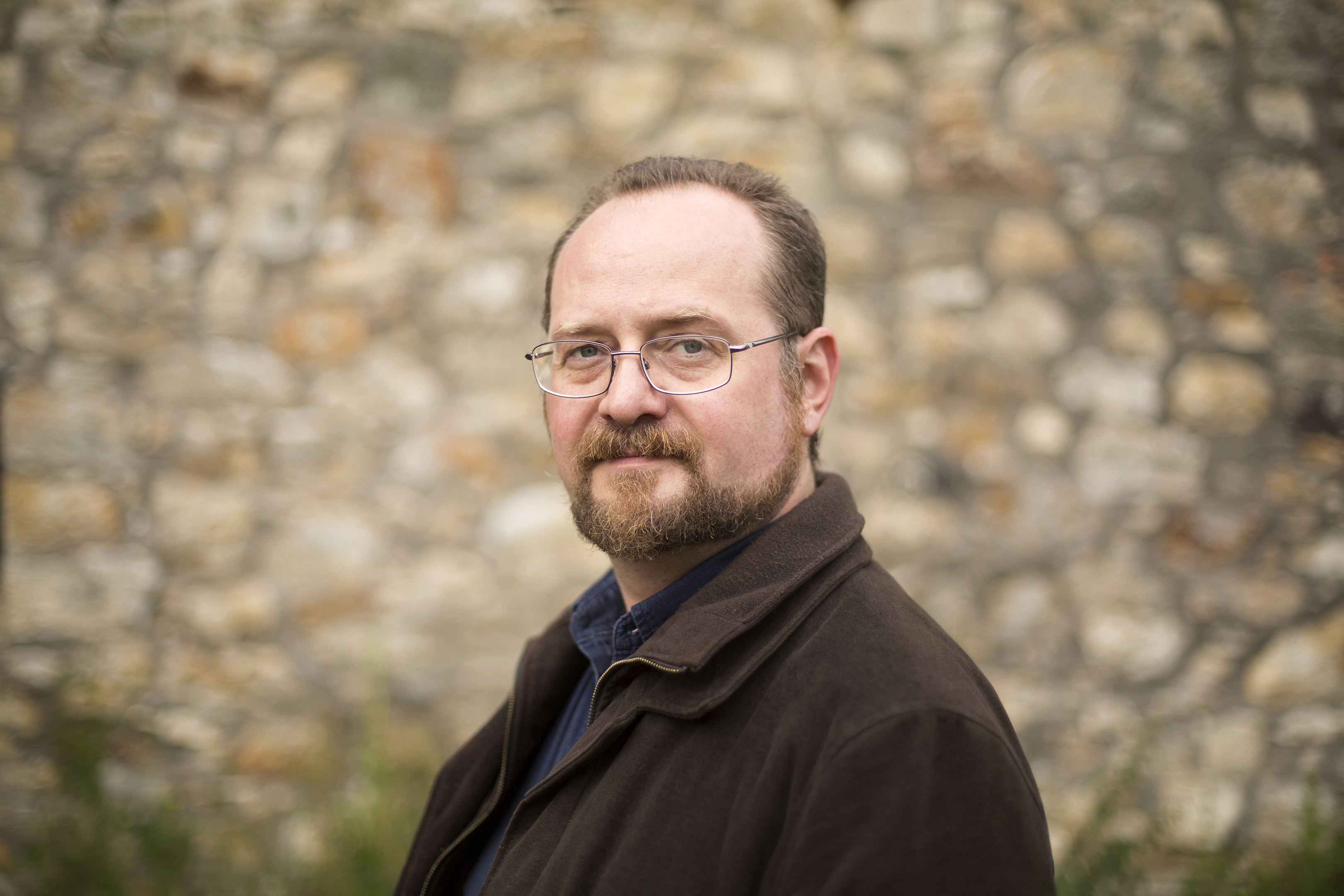 This year the theme is Nourish.
To celebrate, Scots crime writer Stuart MacBride has written a piece on his favourite book… and it might surprise you!
---
IT should come as no surprise to anyone that books are by far the healthiest thing you can consume.
They don't make you fat, have no history of causing heart disease, cancer, or type two diabetes, and they genuinely make you attractive to the opposite sex. That's because they don't just nourish our bodies, they nourish our souls.
New books, old books, thin books, fat books, novellas and doorstops, they're all good for us. They build understanding and empathy and character. Books! Books! Books!
But then I would say that, wouldn't I? I make my living writing the things, so I'm hardly going to tell people they're evil sinful things. Even if they were (which they're not).
And there's such a massive buffet of books out there! It doesn't matter what you're craving: a well-stocked bookshelf will fill you up.
Then there's the joy of sharing a book or an author with family and friends, like a huge celebratory meal. The delight of discovering some new and exotic flavour of writing, or of revisiting a favourite dish from the past.
Which, for me, only means one thing: Winnie-the-Pooh.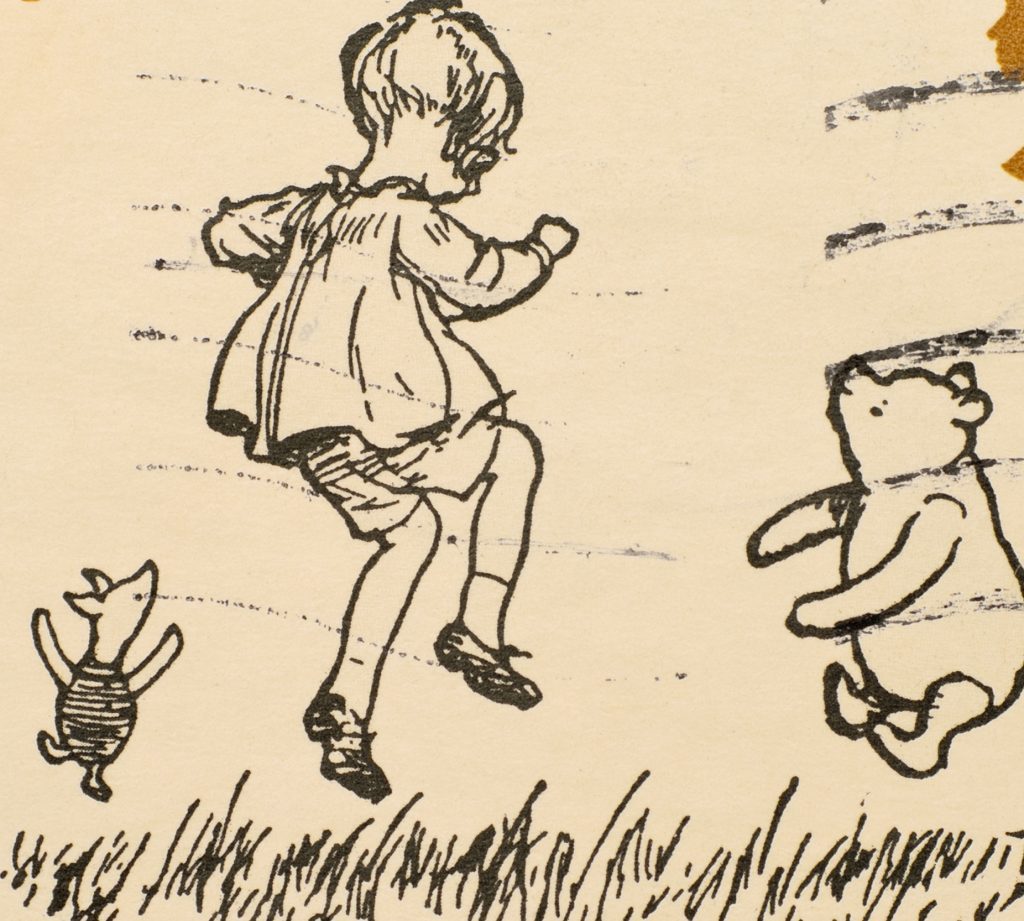 That magnificent honey-soaked tome of delight.
People often look at me as if I've just suggested combining raspberry jam and pickled onions when I tell them my favourite book of all times is Winnie-the-Pooh.
I write crime novels, surely my favourite should be something drenched in haemoglobin and screaming! Winnie-the-Pooh? Winnie-the-Sodding-Pooh?!? Nah…
But it's true. A children's book from 1926 is, for me, the best book in the world, because it's the first book that filled me up. The first book that I devoured and loved and went back for seconds. And thirds. And fourths. It's the book that still sits inside me, not like a lump of indigestible Christmas pudding, but like a … OK, the analogy kind of breaks down at this point but you get my meaning, right? It's the book that made me a reader, the book that made me realise that READING IS SODDING AWESOME!
I think I can safely say that if you're reading this: you have one too.
Book Week Scotland teams up with RNIB to create audiobook featuring authors Mary Contini and The Hairy Bikers' Dave Myers
There's a book that lives deep inside of you, like there's one in the heart of every reader. For my wife it's C.S. Lewis's The Lion the Witch and the Wardrobe.
For Ian Rankin it's the Broons and Oor Wullie Christmas annuals. Val McDermid's mum read her Kenneth Grahame's The Wind in the Willows during a bout of measles, sparking off a lifelong love of books.
And Peter James got his from Heinrich Hoffmann's gruesome Strewellpeter, and Enid Blyton's Five Go To Treasure Island.
But for me, it will always be Alan Alexander Milne's 1926 book about a small bear and his odd little friends.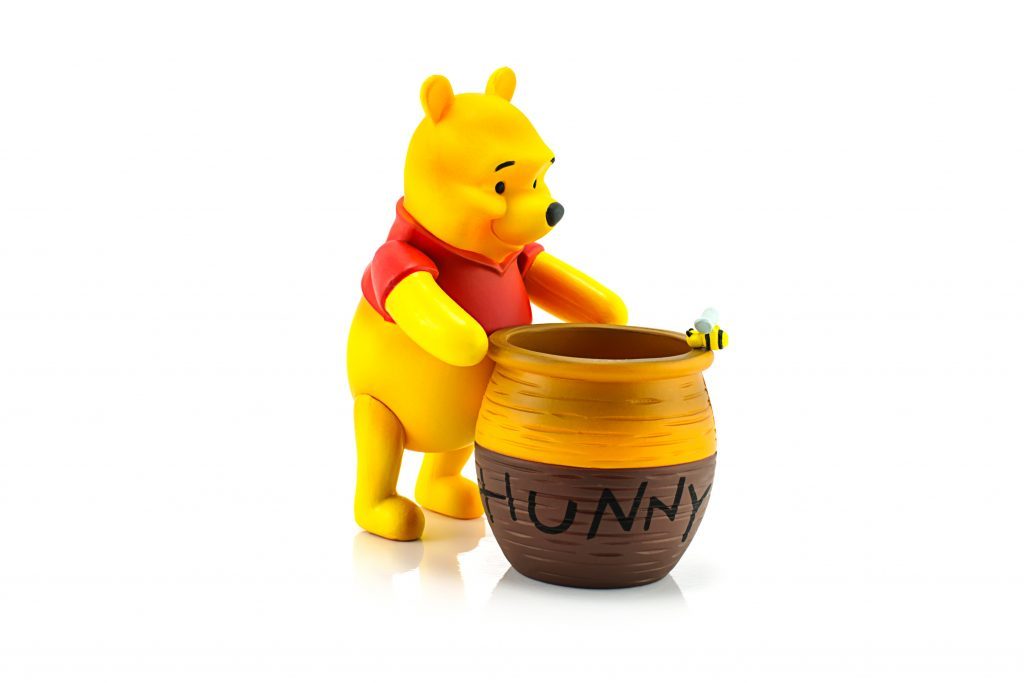 Rereading Pooh as an adult brought with it a whole raft of flavours I hadn't picked up the first time. It probably didn't help that Disney did to Winnie-the-Pooh what McDonalds does to cows – turning what was once rich and full of delicious possibilities into flavourless pap. Gone was all the subtlety and nuance in the characters.
Take Eeyore. In the Disney version he's just a poor, sad, but well-meaning stuffed donkey. In the books, he's almost irredeemably obnoxious. Milne based him on Owen Seaman, the editor of Punch while Milne worked there.
The two men would fight about politics at the weekly Punch Table dinners – Liberal Milne versus Conservative Seaman – and you can taste how much Milne disliked the man every time Eeyore opens his mouth. I didn't pick any of that up when I was a wee boy, I just revelled in Pooh's adventures with his trusty sidekick Piglet. Wolfing them down, then going back to the start and devouring them all over again.
To celebrate the start of Book Week, we ask Scotland's big names for their best reads
Not every childhood favourite has had such a long shelf life, though. I gorged on the Hardy Boys novels when I was young too, but their sell-by-date has definitely expired. Going back to them as a grownup-type person I can't believe my palette was ever that undiscerning. As we grow we try new things, we develop new tastes – I would never have tried sushi as a child: I absolutely love it now – but while Winnie-the-Pooh is a comforting plate of mince-and-tatties, the Hardy Boys are a mouldy sausage that's been abandoned at the back of the fridge for at least a month or two.
They nourished me at the time, providing an entrée to Dashiell Hammett and a lifelong obsession with crime fiction, so I have that to thank them for, even if I've no desire to ever taste one ever again.
The delicious flavour of Winnie-the-Pooh stays with me though. So much so that I ended up writing my own homage to Milne's delightful dish.
It doesn't have Pooh, or Piglet, or any of the other characters in it (because Disney would sue the living hell out of me), but it's inspired by Milne's life and work. And even though my editor made me rename my version of Eeyore – because she thought I was being childishly rude to call him PC Owen Seaman ("Seaman"… tee hee…) – I think it's fairly true to the spirit of the original. Only with more murder, nudity, violence, and Very Rude Things.
And it won't make you fat.
'Maybe the Scottish have a dark sensibility': Award-winning crime writer Graeme Macrae Burnet on success, stories and the Edinburgh Book Festival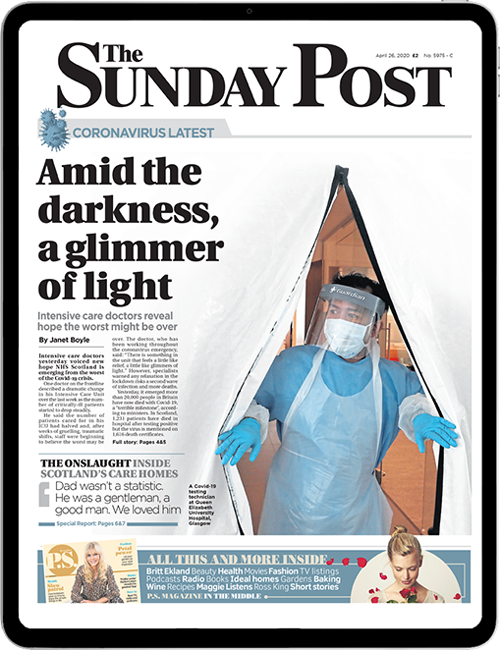 Enjoy the convenience of having The Sunday Post delivered as a digital ePaper straight to your smartphone, tablet or computer.
Subscribe for only £5.49 a month and enjoy all the benefits of the printed paper as a digital replica.
Subscribe