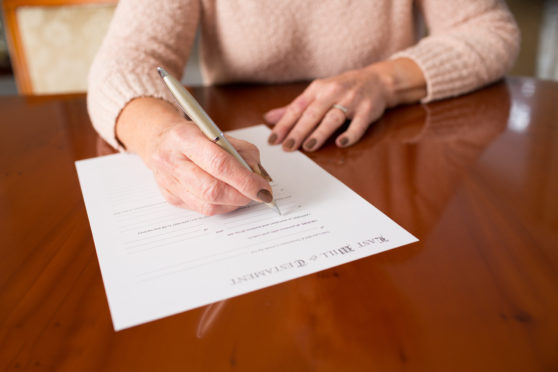 No one knows the importance of arranging a Will more than solicitor Lesley Iannarelli. The estates expert at Caritas Legal Limited has solved numerous cases affecting families in Scotland.
After 18 years as a paralegal, Lesley joined Caritas in August 2020 and qualified as a solicitor in December 2020. Since then, as Head of Estates, she has been working closely with clients to wind up their relatives' estates, however complicated the situation is.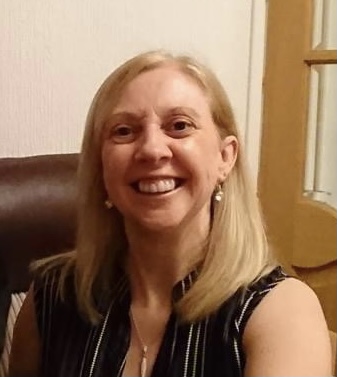 When it comes to executries, it can be "a complex affair" Lesley admits, however, with Caritas' help and Lesley's expertise, families reach a conclusion that they are happy with.
Why write a Will?
The importance of having a Will can never be underestimated, Lesley insists: "Every adult in Scotland, regardless of their circumstances should have a Will. You may think you do not need one, but even if you have a bank account, you need a Will because you may not be able to get any money out of the account or close the account without having an executor as the bank needs to know they are giving the money out to the right person.
"If it is a joint account, the money in the account does not automatically belong to the survivor, because half of the money has to be included in any valuation as part of the estate. People do not realise it is so complicated."
The estates expert also stressed the importance of Legal Rights in Scotland, something that often goes overlooked by families, until they contact a solicitor for advice.
She explained: "Legal Rights in Scotland mean that despite what someone says in a Will, you cannot exclude children or spouses from a share of your estate and they will be entitled to claim Legal Rights – a lot of people do not realise this."
She adds: "When I first meet with a client, by phone or in person, I always give them an idea of the different stages that are involved – whether testate (with a Will) or intestate (without a Will). This is because a lot of people think 'oh well, they have died and they have got a Will, and that's it', but that's not it – there are added complications in Scotland."
Separated or cohabiting couples
Couples who live apart but are still married and unmarried couples who live together make the situation even more complex if someone dies without a Will (intestate). This is because the estranged spouse still has rights to the estate of the deceased while the unmarried one has no rights, despite perhaps cohabiting with their now-deceased partner for many years.
"If there is no Will and they are not married, they have no rights to the estate, and they have got to make a claim via the courts within six months of the date of death. I am dealing with a case at the moment where the couple had been living together for 20 years, but the surviving partner needs to get a solicitor involved and go to court within six months (which may be expensive) to make a cohabitation claim.  If the court does decide they are a cohabitant then the spouse may be entitled to make a claim – but there is no guarantee they would get anything," warns Lesley.
There's help at hand though and that is where Caritas Legal comes in. When dealing with clients, Lesley handles each case with empathy because she understands it is "the most difficult time in their life".
Case study: Mark Flynn, 31, Dunfermline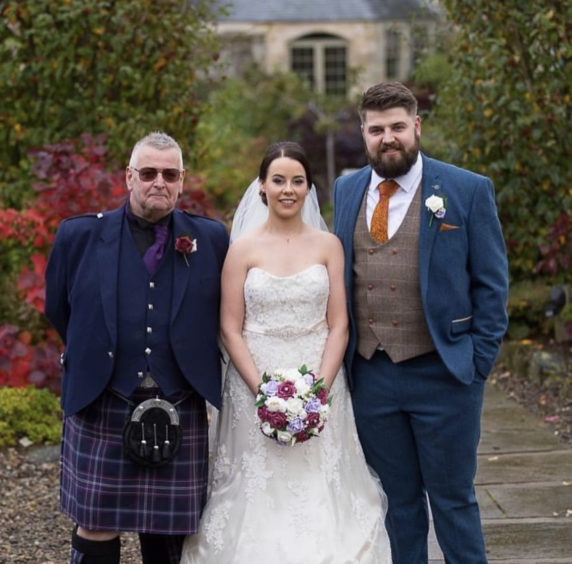 Mark Flynn, 31, realised the importance of having a Will the hard way after losing his Dad – as there wasn't one in place. It has taken him more than a year to attempt to conclude his late father's estate and it is still ongoing. However, Mark is indebted to the help he has recently received from Lesley at Caritas.
He explained: "I spend the first six months trying to deal with it by myself but it wasn't going to work, so I got in touch with Lesley at Caritas. I needed to find a solicitor regardless because there was a property involved.
"Lesley took care of the legal side of things – because there was no Will, there was no executor of the estate, so she has to apply for me to become executor.
"Next we had to wind up everything in the estate – in Scotland this is complicated and I felt like I was going round in a circle before Caritas came on board. It's now 13 months since my dad died and, while It is not concluded, I am certainly a lot further forward. It is still ongoing, but with Lesley's help, it could be completed within the next three months.
"Before I contacted Lesley at Caritas, I didn't see an end to it all.
"Ever since, I have been telling everyone to get a Will. My wife and I already have our Wills written. If it wasn't for Lesley and her help, I could not have done this myself, not while trying to grieve. I have massively benefited from Lesley's help."
Having lost her own father, and winding up his estate, she also knows first-hand what clients are going through.
She added: "I know what it is like – you just want someone who will help you with things. They have enough to deal with. Any loss of a loved one is difficult particularly if it is a sudden death. So clients pass it over to us to handle, alleviating any stress on the family."
---
If you do not have a Will, and would like Caritas to arrange one for you, contact: info@caritaslegal.co.uk or 01383 431101. Or if you have recently lost a family member and would like much-needed legal advice about what to do next, contact Lesley on 07597 572664 or lesley@caritaslegal.co.uk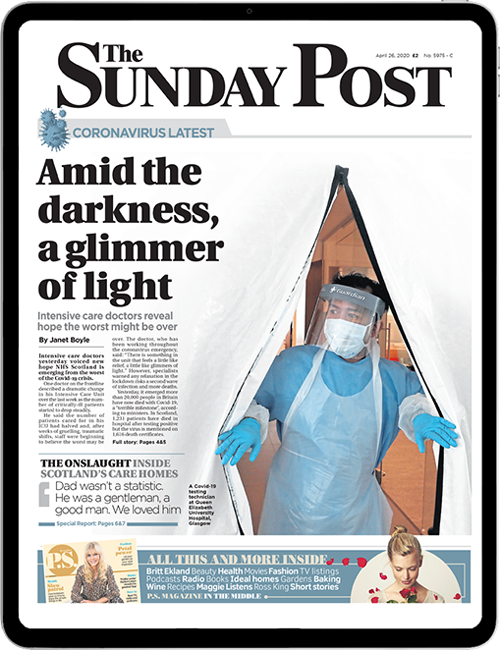 Enjoy the convenience of having The Sunday Post delivered as a digital ePaper straight to your smartphone, tablet or computer.
Subscribe for only £5.49 a month and enjoy all the benefits of the printed paper as a digital replica.
Subscribe