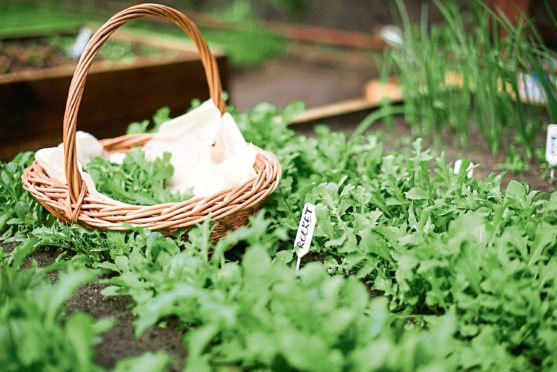 Rocket is one of the easiest and the tastiest salads to grow at home. Pick it as baby leaves and enjoy its peppery freshness.
You can pick from the same patch for two or three servings but it is best to keep resowing as there is nothing worse than discovering that you have a rocket gap.
Wild rocket has the strongest flavour but there are quite a few varieties available so it is worth growing more than one in order to compare them.
To add further spice to your salads you might also want to try growing mustard leaves.
Different varieties produce different-coloured leaves but I like those that are streaked with red as they look so appealing.
And that's the thing about growing your own. You aren't just stuck with whatever the supermarket sells you, but instead you can experiment with the huge diversity on offer as seed.
At the moment I'm growing Radish Flamboyant 3 which I am hoping lives up to its name and adds a bit of drama to my plate.
It's a long-rooted variety, with each radish resembling a small, red torpedo. And I've just planted out dwarf French bean Borlotto supremo nano and runner bean Armstrong.
All of the above need protection from the rabbits that hop around the outer fringes of the garden, snacking on daisies and waiting for the all-clear so that they can pounce and I've been looking into the possibility of adding a row of veg trugs to the sunny back wall of the house so that at least some of my produce would be out of reach of them.
One of my friends does all her vegetable gardening inside a huge fruit cage and it is the ultimate answer but not such an easy solution if you garden on a slope so for the moment I'm resorting to wigwams made from chicken wire to keep out the relentless grazers.
One part of the garden that they are guaranteed not to touch is the herb wall where I grow rosemary, thyme, lavender and sage. This needs a bit of attention as some of the herbs were badly affected by frost and although most of them are now showing signs of recovery I do need to remove dead growth and add a few more plants to the wall.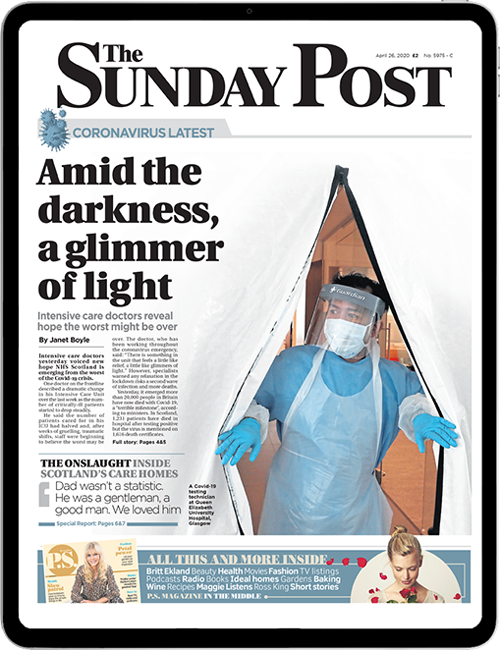 Enjoy the convenience of having The Sunday Post delivered as a digital ePaper straight to your smartphone, tablet or computer.
Subscribe for only £5.49 a month and enjoy all the benefits of the printed paper as a digital replica.
Subscribe