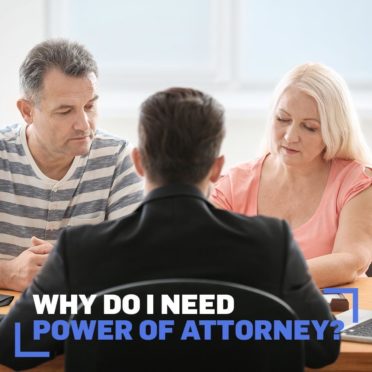 Organising a Power of Attorney is vital – it allows a number of important decisions to be made about your future, your finances and your welfare. Having this in place means that should anything untoward happen, such as illness or an accident that results in you losing capacity, you can be satisfied that a person (or people) of your choosing are making these decisions for you.
Why else do you need POA? We caught up with Danielle Stevenson, Senior Associate and Head of Family Law at Caritas Legal, to explain…
1. Your next of kin is powerless without Power of Attorney
At Caritas Legal the above is the main piece of advice that the firm gives clients who contact the firm enquiring about Power of Attorney. That's because many people wrongly assume that if they have next of kin, they can automatically look after your welfare and finances, when in fact they can't  UNLESS a Power of Attorney is in place. This legal document names a trusted family member, friend partner or spouse as an Attorney and they can then make these important (and sometimes life-changing) decisions on your behalf should this be required.
2. It allows your wishes to be carried out
If you lose capacity, even temporarily, or if you become ill unexpectedly decisions will need to be made about your care. It is advisable to organise your power of attorney while you are in good health and able to get your affairs in order. Often people put off arranging a power of attorney and  then it is too late. If you don't have a power of attorney in place, and you lose capacity, then a family member (spouse, child or someone you trust) would need to apply as a guardian through the courts, but this is often a lengthy and stressful process.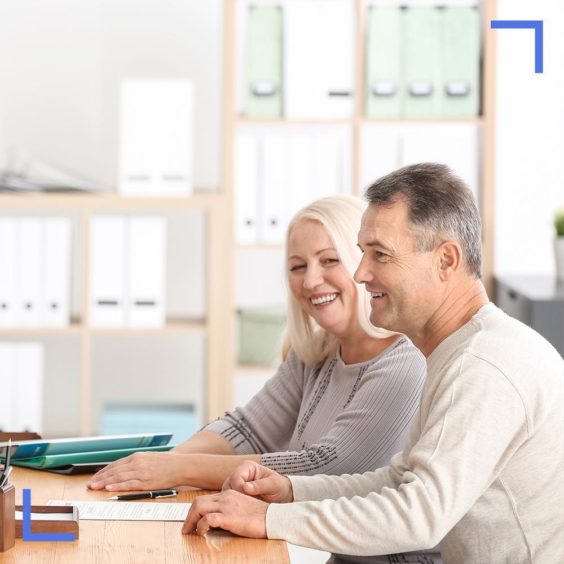 3. Your welfare, wellbeing and finances can be taken care of
If you have a POA in place, your welfare, wellbeing and finances can be taken care of and managed by your Attorney. That is because your Attorney can choose where you live and can make decisions about your care or medical treatment (if hospitalised) They will only make these significant decisions based on your best interests, particularly as they will have a knowledge and understanding of your wishes. A Power of Attorney can also give authority for your attorney  to manage your finances, including opening and closing bank accounts if this is required.
4. There are three types of Power of Attorney – you can choose which is best for you
Welfare Power of Attorney: relates to personal well-being and include powers such as deciding where you live, what care or medical treatment you receive or even the power to raise legal actions relating to your personal welfare.
Continuing Power of Attorney: relates to property and finances and includes powers such as buying or selling property, opening, closing or operating bank accounts or pay bills.
Combined Power of Attorney: includes both welfare and continuing powers and is the most popular type of Power of Attorney.
5. Legal documents can be signed on your behalf – even if you are abroad
For couples and individuals who spend time abroad, a POA could be a very useful document, as it can enable one (or more) individuals to deal with your financial and legal affairs on your behalf in your absence. For example,  the attorney could sign deeds for a property under your instruction if you were out of the UK at the time.
What the experts say
Danielle Stevenson, Senior Associate and Head of Family Law at Caritas Legal, said: "There is a common misconception that when you arrange POA, you are giving away control when, in fact, you are still very much in control. Additionally, at least one doctor would need to determine that you are incapable before it takes effect.
"You can also invoke a Power of Attorney if, for example, you cannot get to the bank to withdraw money or pay bills, perhaps because you are physically not as fit as you once were.
A power of attorney ensures that your wishes are followed by appointing the people you would want to be making decisions for you if you couldn't do so yourself while you are still able to make that decision. Your next of kin are powerless without power of attorney and would need to apply to the court for authority to make decisions on your behalf if you do not have this important document in place".
---
Caritas Legal is an award-winning legal firm that can arrange a Power of Attorney for you or a member of your family. Contact them on 01383 431 101 or info@caritaslegal.co.uk to make an appointment or find out more about Caritas Legal services here.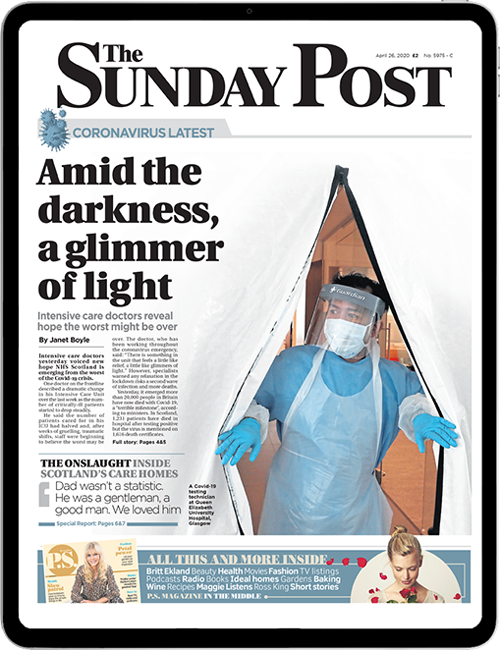 Enjoy the convenience of having The Sunday Post delivered as a digital ePaper straight to your smartphone, tablet or computer.
Subscribe for only £5.49 a month and enjoy all the benefits of the printed paper as a digital replica.
Subscribe