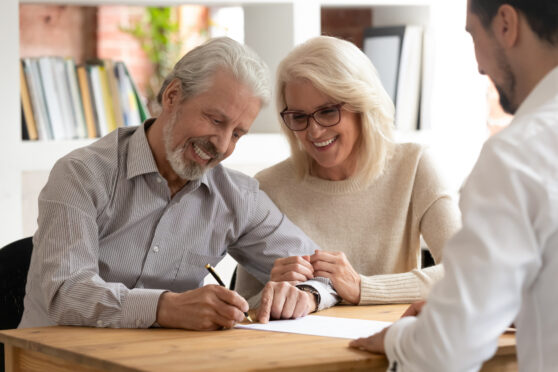 We are an aging population. Because of this – and the rising number of people being diagnosed with dementia and Parkinson's – we have a higher chance of needing care when we are older.
Some Sunday Post online content is funded by outside parties. The revenue from this helps to sustain our independent news gathering. You will always know if you are reading paid-for material as it will be clearly labelled as "Partnership" on the site and on social media channels,

This can take two different forms.

"Presented by"

This means the content has been paid for and produced by the named advertiser.

"In partnership with"

This means the content has been paid for and approved by the named advertiser but written and edited by our own commercial content team.

---
This month, thousands of Scottish homeowners will go into a care home because they require round-the-clock care.
Many of them will have needed to sell their home to pay for the escalating fees. A lucky few will be protected from this. That's because they will have carried out the necessary steps before requiring care.
It's not strictly true that you can 'avoid' paying for care home fees (as your care must be paid for somehow). But, yes, there are ways you can legitimately prevent the local authority from asking you to sell your home to meet care costs.
How can I avoid paying for care home fees?
To start the straightforward process of protecting your property, you should speak to estate planning experts at ILAWS Scotland. Now, not everyone is able to do this, and, because of individual circumstances, there is no 'one size fits all'.
Tony Marchi is principal at ILAWS and makes a very good point: "Some of the people who go into care this month will own properties. Some will have cash savings or other assets but not one of those people wouldn't wish to turn back the clock if they had a chance to protect their assets."
You could lose your home – is it worth the risk?
"It is entirely your choice," explained Tony. "People sometimes feel it is a bit of a gamble because if you make arrangements to protect your home, you may not need to go into care. BUT what would happen if you didn't make these arrangements and need to go into care? This could end up costing you dearly and result in losing your home.
"It's all about hoping for the best and preparing for the worst," he added.
Tony also was keen to point out that making these legal arrangements cost less than people think. You may in the past have looked into it, and been quoted thousands of pounds by a solicitor, but at ILAWS the costs will be hundreds, not thousands.
Trusts and transfers could be the answer
For decades, Tony has been helping clients to protect their homes and savings by arranging trusts or transfers. He has also organised hundreds of Wills and Power of Attorney each year. He said it's all down to "proper planning".
The estate planning expert wants to reassure people that there are legitimate ways to protect your home from being sold to meet care home costs.
Trusts and transfers could be an option. They can be complicated to understand. However, the team at ILAWS will explain in layman's terms what is involved. Trusts and transfers do not suit everyone, but Tony invites you to give him and the team at ILAWS a call on 0800 049 9688 to find out more.
ILAWS offers a FREE no obligation consultation, get in touch to arrange one. During this, they will discuss your options with you before you make a considered choice. Tony added:
"It is worth finding out if you can do this or not.  Because we offer a free consultation, with no obligation to go ahead, there is nothing stopping you getting all the information you need. You could find out what you can and cannot do."
ILAWS will also explain all that is involved in setting up a trust or a transfer, without all the legal jargon.
The true costs of care – how will you pay for care home fees?
The costs of care in Scotland are rising and are now around £75,000-a-year. Tony at ILAWS predicts this could be as much as £1,700-1,800-a-week by the end of the year.
Most people will need to pay for care. Most of them do this by selling their home. Will you? Unless your pension will be able to cover the costs or you have enough savings to pay for the rising costs of care, your home may need to be sold.
Tony explained: "Unfortunately, dementia is now a bigger killer than cancer in the UK and with no cure. A Parkinson's diagnosis can be equally debilitating and, as we are an aging population, it is affecting more and more people.
"There are around 12,400 people with Parkinson's in Scotland, and about 30 people are diagnosed every week.
"Both dementia and Parkinson's are serious illnesses which can result in you requiring care before you eventually pass away. This is why it is so important to consider your options to protect your home and savings. And it usually costs a lot less than you would imagine."
---
Seek advice from estate planning experts at ILAWS. Could you protect your home so that you can leave your estate and assets to your loved ones? Could a trust or a transfer be the answer?
Find out more on ILAWS website or call 0800 049 9688 or email: info@ilawsscotland.co.uk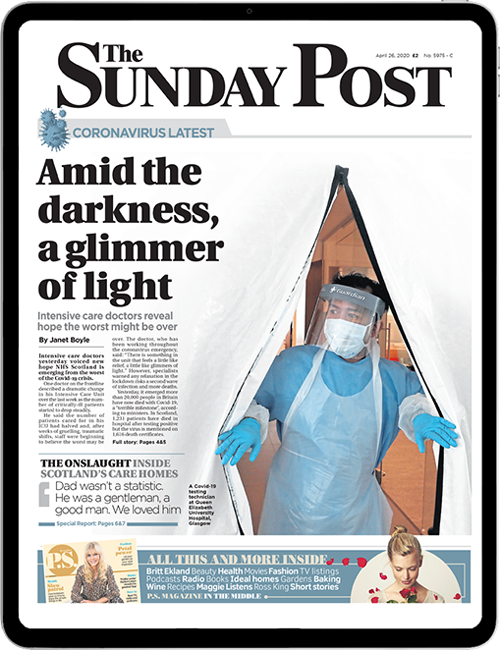 Enjoy the convenience of having The Sunday Post delivered as a digital ePaper straight to your smartphone, tablet or computer.
Subscribe for only £5.49 a month and enjoy all the benefits of the printed paper as a digital replica.
Subscribe