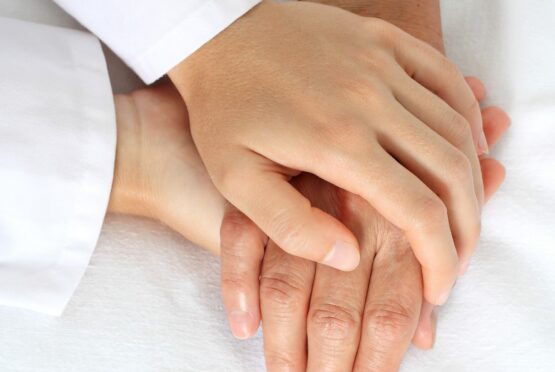 Elderly Scots must not be scapegoated for the unfolding crisis in NHS Scotland, a leading charity warns today.
Mark O'Donnell, the new chief executive of Age Scotland, fears older and vulnerable patients are being made to feel responsible for taking up hospital beds and resource as frontline services are overwhelmed.
The inability to provide social care packages in the community has been blamed for so-called bed blocking in NHS Scotland and O'Donnell warns the crisis is unfairly making some elderly patients feel like a burden.
An estimated one in six hospital patients are well enough to go home but are unable to be discharged and O'Donnell says the ongoing debate around the hospitals crisis is taking a toll on older Scots.
He said: "The necessary dialogue about the crisis in social care does have a potential unintended consequence of fuelling a sense that somehow older people are a burden on society. That is totally unfair and unreasonable."
Delayed discharge from hospitals is having a knock-on effect on other NHS services, including A&E which has come close to collapse in recent weeks with nowhere to send patients arriving as emergencies.
Health secretary Humza Yousaf last week announced £8 million of extra funding to bolster social care and help clear NHS beds, but O'Donnell fears the money will do little to ease a staffing crisis in the  care sector. He said: "It's a start, but, long term, we absolutely need further recruitment to maintain safe staffing levels. The profession of social care itself needs to be lifted up in the long term.
"We're hearing about staff leaving to go to work in other areas where they can get paid more, and have potentially less stressful roles, and that's a long-term systemic issue that needs to be continued to be addressed."
Recent figures revealed the scale of the problem, with one patient in Edinburgh waiting 1,775 days before a care package was put in place in 2022.
Designed to provide support to patients during recovery, care packages are supposed to include healthcare, personal care and care home fees but even when continued help is put in place, it's not always adequate as low staffing levels often mean carers only have 15 minutes to complete tasks including feeding, bathing and administering medicines.
"It's like a downward spiral," continued O'Donnell. "It's well understood that staying in hospital longer than you have to or being at home but not having the right care package to enable you to live independently or well, is detrimental to people's long-term wellbeing. It's a vicious circle.
"If the care in a person's home isn't up to scratch, the staffing levels aren't right, and the quality of the support isn't right, then people will be likely to deteriorate and go down quicker.
"The patient won't be able to stay home without the right support then they enter hospital again."
He added: "There's a well-understood set of problems around 15-minute care visits that mean carers have got an impossible choice about what to do.
"In some ways it's very cursory, it's not the kind of person-centred care that people need.
"It's not just being able to be discharged on the bare minimum, having somebody who's going to make a cup of tea, make sure you get something to eat and do a few basic things. For many people that isn't sufficient at all.
"None of what we're saying is to take away from the incredible, skilled hard work that staff in the NHS and hospitals do – they are always just doing their best against often very difficult odds. That is exactly why we need to see that expansion of a diverse range of care services."
Recent polling from Age UK – Age Scotland's national sister body – showed that 62% of older people have had to cut back on heating or powering their home recently to make ends meet.
Energy costs combined with the after-effects of Covid, widespread loneliness and isolation, and a lack of social care, means O'Donnell has joined the charity at a critical time.
He said: "The reality is that Scotland just isn't planning in the right way or quickly and effectively enough for our rapidly ageing population. The aftermath of the pandemic combined with the current cost of living crisis has really brought that into sharp focus.
"This organisation has previously called on the Scottish Government to develop a much more cohesive strategy to support an ageing population as a matter of priority, and I think that's absolutely necessary.
"Older people make a big contribution to society and are under-appreciated at all levels, not least among some decision makers – but not all decision makers by any means. Resources are incredibly challenged at the moment. We are realistic, but 100,000 pensioners are in poverty in Scotland and 42% of those have incomes that are too low to qualify for income tax, healthy life expectancy has been in steady decline, and loneliness and isolation is evident across society for older people. It is as a national crisis."
Aiming to improve the lives of everyone over the age of 50, O'Donnell says his big focus is to listen to older people to understand their concerns.
"We know what the high level problems are economically and socially but to enable people to live well, independently, for longer, to address fuel poverty, cost of living, and just really push wellbeing across the board for older people Scotland, we have to engage in lessons.
"One of my key priorities is making sure that we're doing what we can but also doing it with older people so that we really understand what's going to make the biggest difference."
He said some of the discussion around so-called bed-blocking and the implicit suggestion that older people are taking up NHS beds and resource that could be better used is only a signal of persistent ageism in society.
He said: "It is a marker that ageism is still there. At a higher level above the specific problems of social care, fuel poverty, the cost of living crisis, and loneliness and isolation, there's a need for us to play a lead role in tackling that ageism.
"That's something that's still in many walks of life – the workplace, for example, is still a difficult place for people to be when they get to the later years of their career.
"A lot of that prejudice and discrimination isn't necessarily deliberate, but even if it's not, it's still unacceptable."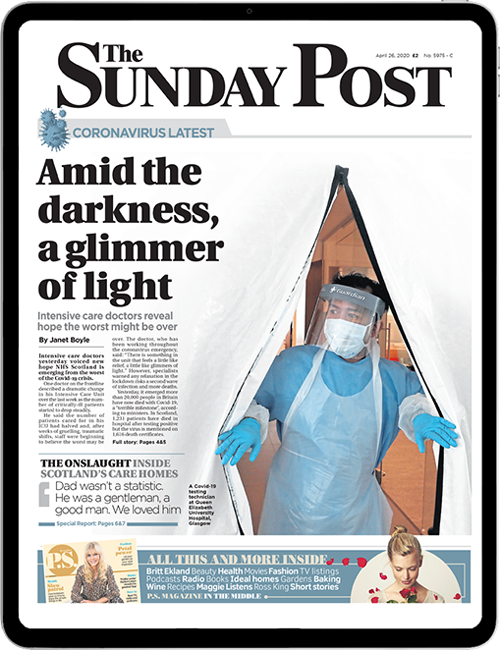 Enjoy the convenience of having The Sunday Post delivered as a digital ePaper straight to your smartphone, tablet or computer.
Subscribe for only £5.49 a month and enjoy all the benefits of the printed paper as a digital replica.
Subscribe