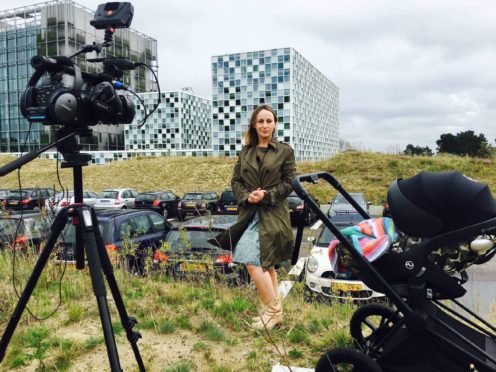 For years, children were neither seen nor heard in the workplace. Then, suddenly, our workplace became our home space.
From wrestling tiny ­gatecrashers from conference calls to helping with homework during coffee breaks, lockdown changed our working days, but have they changed for good? Have attitudes to flexible working altered? Will it become easier to juggle employment and childcare?
Lisa Gallagher, co-founder and director of Flexibility Works, believes the pandemic signals a transformation in how – and where – we work.
She says many ­employers had already started helping staff balance their work and home lives before lockdown but the pace of change has now accelerated dramatically.
"Many of us were forced to work from home and the schools and nurseries closed," said Gallagher. "Suddenly there was ­absolutely no way we could pretend we didn't have children, or pets, or that the washing machine was on.
"It was all there for our ­colleagues and managers to see on Zoom. We all cringed at first. Then it became normal. We'd say hello to a colleague's child and then we'd go back to talking about work. It wasn't a big deal.
"The pandemic has been incredibly tough for everyone. But one unexpected benefit is that we've proved it's possible to work much more flexibly and still get our jobs done well. Children, dogs and deliveries have all interrupted meetings and, for the vast majority, it's made no difference in what we deliver for our employer."
Mandy Garner of Working Mums, a website which helps professional women find flexible jobs, said: "Seeing into people's homes – and often seeing their children on video calls – has served in many instances to foster greater empathy for working parents and a greater commitment to flexible working."
It's a situation all too familiar for friends – and mothers – Alice Macfarlane and Anna Wilson, who set up their own business Pairs Scotland, at the beginning of the first lockdown.
The pair, who reside in Perthshire, claim launching the luxury sock brand has been key to finding the perfect balance between work and home life.
"Before I got married I worked as an investment manager for a large fund management company. Nine of the 12 on my team were men," said Alice.
"Women were expected to have a reasonably short maternity leave after giving birth. Part-time wasn't a thing. The only time people mentioned their children was at the office Christmas party.
"I knew I didn't want that life and so handed my notice in before moving to the countryside. My daughter Charlotte was born a few months later."
When Charlotte was just one, now-mum-of-two Alice and Anna, who has three children, became business partners.
And, with home schooling and nurseries closed, the mums had their children in tow for the first year.
"We've definitely had some interesting experiences with the children around," said Alice. "We had the little ones in high chairs having breakfast at a photo shoot while the models were having their make-up done.
"Anna and I often catch up via video call at the end of the day. It's not uncommon to be cooking tea for the children while discussing a potential contract. We're both in the same boat, so we are very understanding."
Anna said: "It's so flexible, which is great when you work and have children. I can take calls at the park, answer emails while making the kids' dinner and take video calls while bouncing a toddler on my knee. It has opened up a new way of working for my husband too. If Chris is on the school run, he will leave in the middle of a meeting and say he is collecting the children – and nobody bats an eyelid.
"This last year, there's a much better understanding that you have family responsibilities too. In previous generations, there was a real divide between home and work life but the lines are blurring."
Gallagher agrees – and believes many of the lessons of the pandemic will be put to long-term use. "Our research shows more than half of Scottish workers are at least considering asking for more flexibility after the pandemic, and more than a quarter say they'll definitely do this," she said. "The majority of employers are looking at how they can offer more flexibility too.
"Fathers in particular want to change how they work. Working from home or shifting their hours around in lockdown has shown they can do school or nursery runs, play with their children, be home for family dinner time. And often with just small tweaks to their usual work pattern.
"There is a huge ­momentum for change and we hope employers seize this opportunity to make work and life better for people and business alike."
However, she warned of favouritism, such as managers giving the best opportunities to office-based staff rather than home workers.
Garner also believes there could be advantages as well as disadvantages. "We know some employers have been very supportive and have granted parents additional leave or flexibility," she said. "They have set up webinars with experts, intranet pages and other activities to support parents during this time.
"However, we know that not all employers have responded in this way and the long-term mental health toll on parents will be enormous. We wait to see what the ­overall outcome will be, for instance, on women's employment and career progression. The impact will surely be felt for months and years to come."
Mumsnet founder and CEO Justine Roberts added: "Even for those who were able to work from home throughout, the stress and strangeness of the last 14 months is only just beginning to dissipate.
"There have been upsides: employers have had a crash course in flexibility and remote working and have discovered it can work well, and nobody bats an eyelid at a toddler making noises on a Zoom call. But overall the picture for working mothers has been pretty grim, and many aren't ready yet to look on the bright side."
---
I'd do live TV while she was sleeping and live radio while breastfeeding
While looking after children at work is a new concept for most, BBC foreign correspondent Anna Holligan has managed it for years.
When daughter Zena, now four, was just a few days old Anna, based in The Hague, was still recovering from an emergency C-section when she was wheeled out of hospital for a special TV news report on the Dutch maternity system. Since then, her daughter has come as part and parcel of her working life.
Anna said: "In the early days, I would do live TV with Zena in the buggy and do radio while pacing up and down with her strapped to my chest or while breastfeeding.
"Now, I am up doing TV and radio before she wakes up in the mornings and can record while we are on the bike on the way home from school. And I can pick up in the evenings when Zena is in bed.
"It does make for a bit of a chaotic life but I am so fortunate I can work my work around Zena without having to make sacrifices. Sometimes it's insane as this isn't a job that lends itself to having a child, but it was important for me to have both. I wanted to be a mum but I didn't want to sacrifice my career."
Over the past few years Anna, who moved to the Netherlands from Edinburgh 10 years ago, has brought Zena along to meet highbrow interviewees and the youngster has featured on camera.
"Because she has grown up with it, she knows now when the light comes on, mummy needs quiet for a few minutes to work. Sometimes that works out better than others, but largely we make it work.
"Taking your child to work can work. It works for us. My mum occasionally comes out from Scotland to help with childcare, but day-to-day it's just Zena and I, and we manage.
"Covid has really opened people's eyes to flexibility. There has been more relaxation and it's the biggest liberation for parents to be able to piece their lives together without feeling as if they are tearing themselves apart."
Anna, who regularly posts about working with her daughter in tow, says one of her main motivations is to show you can be a career woman and a mum at the same time.
"Being one, of course, is more than enough, but you shouldn't feel pressure not to do both. There are ways of working and things that can be done to make it possible.
"I just hope things can become more flexible for working mums – and dads – in the future."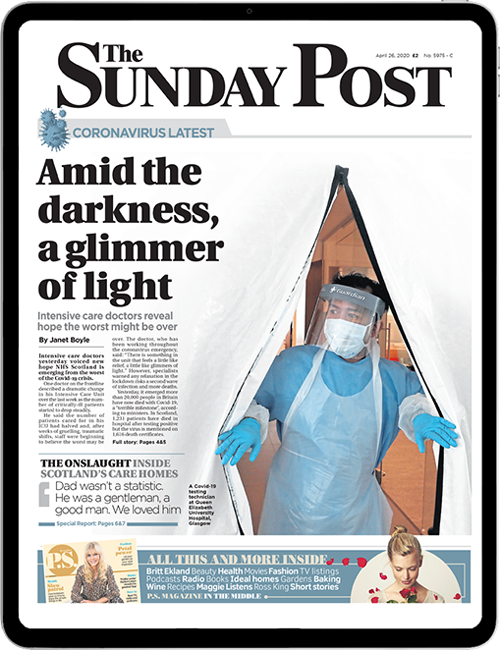 Enjoy the convenience of having The Sunday Post delivered as a digital ePaper straight to your smartphone, tablet or computer.
Subscribe for only £5.49 a month and enjoy all the benefits of the printed paper as a digital replica.
Subscribe