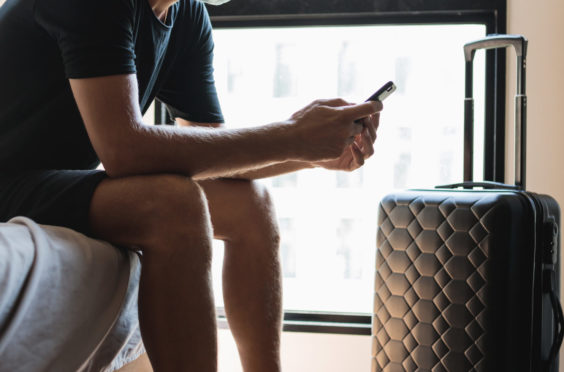 Holiday firms delaying issuing refunds for cancellations related to Covid-19 have been branded a "disgrace" by consumer watchdogs as demand for advice about how to claim money back soars.
Complaints about cancelled holidays, flights and events are dominating calls for help to Trading Standards and Citizens Advice agencies in Scotland.
Citizens Advice Scotland said enquiries have spiked by almost 350% compared to the same period last year.
Spokesperson Kate Morrison said: "Covid-19 is no excuse for companies to deny customers refunds but, frustratingly, it is being used by some.
"This is leaving people out of pocket, sometimes by thousands of pounds, at a time when they cannot afford it.
"The law on refunds is clear and based on the consumer principal that when you pay for something you should get it in good order, or you are entitled to your money back.
"Refusal to comply with this, using Covid-19 as an excuse, is a disgrace."
Graeme Paton, chair of the Trading Standards Chief Officers Society in Scotland, said: "Tourism is a key industry for Scotland and these are difficult times for businesses as well as consumers, especially as we are almost into the peak holiday season and visitors to Scotland will have made bookings well in advance.
"Under consumer protection law, consumers should be able to obtain a refund for bookings that have been cancelled due to the public health restrictions."
Trading Standards Services can take enforcement action under the Enterprise Act 2002, where a business refuses to acknowledge consumer rights and continues to act to the detriment of their customers, Mr Paton warned.
"These are difficult times and that would be a last resort. We would encourage matters to be sorted out amicably, striking a balance that suits both parties where possible."
Scotland's national consumer advice service, consumeradvice.scot, also reports being swamped by requests for help from consumers worried about getting their cash back.
Spokesperson Colin Mathieson said: "Concerns about travel cancellations is the most common topic we are being asked for advice on, with thousands of Scots wanting to know their rights.
"It is clear that too many businesses are expecting their customers to share their pain."
He added: "Regardless of the current climate, consumer rights remain in place, and the legislation has to be adhered to by travel providers."
The Competition and Markets Authority, the UK's competition watchdog, has said it is currently investigating package holiday firms after receiving thousands of complaints from consumers who have been unable to recoup money on cancelled breaks.
It said it had concerns about firms that refused refunds, made it difficult for consumers to obtain refunds, or insisted that consumers rebook or accept vouchers.
---
"I'm angry at the way I was treated after Jim's death"
When Sandra Wood's husband Jim passed away in March from Covid-19-related pneumonia, the last thing she needed was to be involved in a row over a holiday refund.
In January the couple booked a cottage in Anstruther, Fife, to host a week-long family get-together in April. The cost was £960.
In March Jim, 73, received an email from the booking agency, Cottages.com to say that because of lockdown they would soon receive information regarding the status of their holiday. Sadly, Jim suddenly took ill and died on March 27.
"My husband was always smiling and happy and this came as a real shock," Sandra, 72, said.
Sandra wrote to Cottages.com on April 6 advising them of Jim's death and asking if, given the circumstances, they would refund the money paid for the holiday.
She was dismayed when she received an email that said she would have to claim the costs back from her own insurance.
"Unfortunately, we did not take out travel insurance as we didn't anticipate we would not be able to go on a holiday which was only 14 weeks away," Sandra, from Tamworth, Staffs, said. "We have family in Scotland and we organise a reunion every year."
Sandra said she later found an email from Cottages.com in her late husband's inbox which offered a voucher for a later date.
Feeling she was getting nowhere, she contacted Raw Deal.
Sandra said Cottages.com told her a few days later that their policy had changed and she would be issued a refund after all.
Cottages.com said: "We are offering customers that were due to travel within the government lockdown period a range of options including a price match guarantee, a full cash refund or a voucher."
Sandra added: "I am grateful to be receiving a refund but I felt upset and angry at the way I was treated."
---
"We thought it would be great to see Jersey Boys"
At the end of January, Shirley Dowding paid £684 for a weekend for six people at the Angus Hotel in Blairgowrie, Perthshire.
Shirley and her husband Bob booked the trip for themselves and two other couples to attend a Jersey Boys tribute night in April.
"We normally stay at the hotel when visiting my mother in Blairgowrie," Shirley said. "This time we thought it would be great to have a break there with four friends and take in the show.
"The weekend coincided with my birthday, so it seemed perfect.
"I booked three rooms and evening meals as well as breakfasts and a late check-out. I paid for it and collected the money from the other two couples."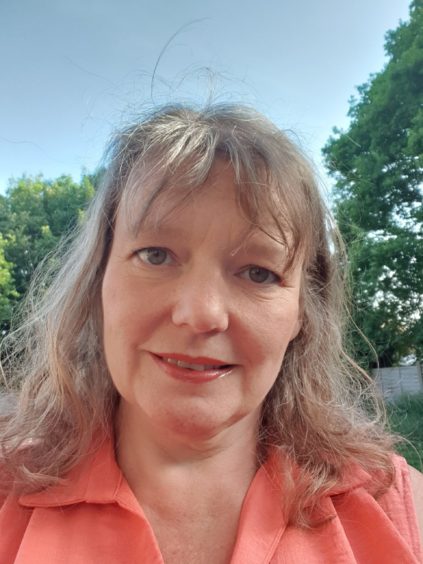 In the middle of March, Shirley, who now lives in Cheshire, contacted the hotel for advice following the outbreak of coronavirus.
"We were reassured it would be business as usual, then I contacted them a week later when that was clearly no longer the case following government intervention," she said.
"I was later told automatic refunds would be processed for bookings that were cancelled, including our dates."
However, Shirley said that after requesting a refund on four separate occasions, nothing was forthcoming.
She wrote to Raw Deal and we contacted the Angus Hotel on her behalf.
A hotel spokesperson said delays were partly due to staff being furloughed and moved quickly to refund Shirley the £684.
Shirley said: "We didn't want to fall out with the hotel as we understand that this is a challenging time for everyone, but most of our party have been furloughed and really needed the cash back.
"I felt that our rights to a refund were being ignored. It was very frustrating."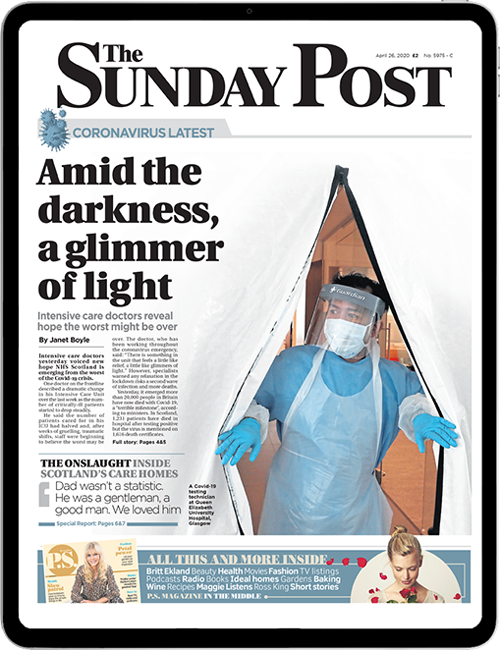 Enjoy the convenience of having The Sunday Post delivered as a digital ePaper straight to your smartphone, tablet or computer.
Subscribe for only £5.49 a month and enjoy all the benefits of the printed paper as a digital replica.
Subscribe