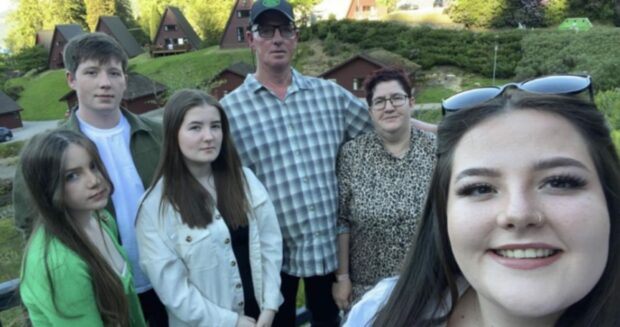 A family that was asked to leave an upmarket city centre hotel in the early hours after a dispute over noise is relieved to have been given a full refund for the truncated stay, thanks to Raw Deal.
Lynne Anderson, 50, from Arbroath, and her family have a get-together every Christmas, with up to 20 relatives travelling from around Scotland to attend.
But last year's clan reunion, on December 10, was cut short when one of the party became involved in a dispute with staff at the Hampton by Hilton hotel in Glasgow.
"Every year we meet up before Christmas," Anderson said. "We stay in Glasgow, go to a panto, have dinner and have a great family evening together. We booked into Hampton by Hilton in West Campbell Street, went to the show at the King's Theatre, and afterwards went back to the hotel for a few drinks in the bar.
"No one was drunk or overly loud and we all went to our rooms in a happy mood about 1.30am."
Anderson was surprised when she and her husband David were woken by the police knocking on their door about 30 minutes later.
"Apparently, my son and our 15-year-old daughter had been asked by a member of the hotel staff to keep the noise down as they were being a bit noisy, as kids can be.
"They did as they were told and went to bed thinking no more about it."
However, a hotel team member had contacted police. "When officers banged on my door I thought I was dreaming," said the mum. "They said that a staff member had phoned them after allegedly being called a name by my son.
"They said that this was classed as verbal abuse and then told us that it was best for us to leave the hotel. My son, who is 20, said he had not insulted anyone.
"By this time it was 3am, it was freezing outside and the sleet and rain was coming down. It was a ridiculous situation that we felt had been blown out of all proportion."
Anderson tried to book alternative accommodation but as it was the middle of the night and close to Christmas, no rooms were available.
"In the end, another family member who was also at the hotel had to drive us all the way home to Arbroath," she said.
Anderson wrote to senior management at Hilton seeking a refund and an apology. A customer care manager for the company wrote back to say that the wellbeing of its guests and staff was a priority, adding: "I understand you have been in correspondence with the team at the hotel regarding your experience and advise that you follow up with the hotel directly."
A spokesman for the hotel confirmed the incident but told Raw Deal that it wasn't their decision to ask the guests to leave, and that this had been taken by the police officers.
Feeling hard done by, Anderson wrote to Raw Deal for advice. When we contacted Booking.com and asked the company to investigate, the accommodation giant soon refunded her the money paid for the two rooms, totalling just under £300.
Booking.com said: "We have issued a refund to the guest in this instance and the customer is happy with this outcome."
Anderson said she was grateful to Raw Deal, adding: "I just wanted an apology but getting our money back is the next best thing."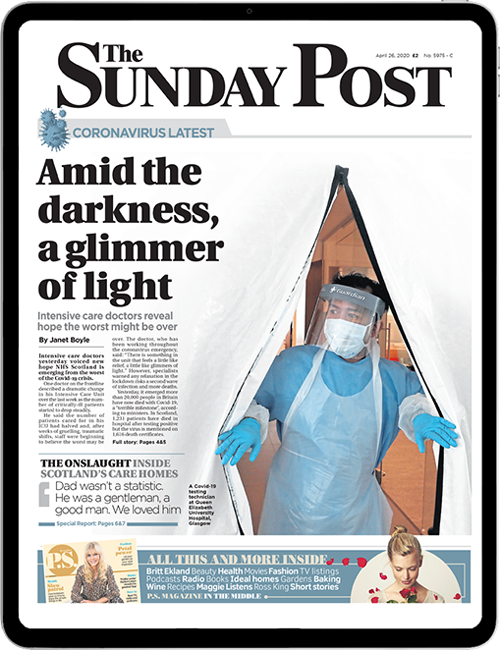 Enjoy the convenience of having The Sunday Post delivered as a digital ePaper straight to your smartphone, tablet or computer.
Subscribe for only £5.49 a month and enjoy all the benefits of the printed paper as a digital replica.
Subscribe