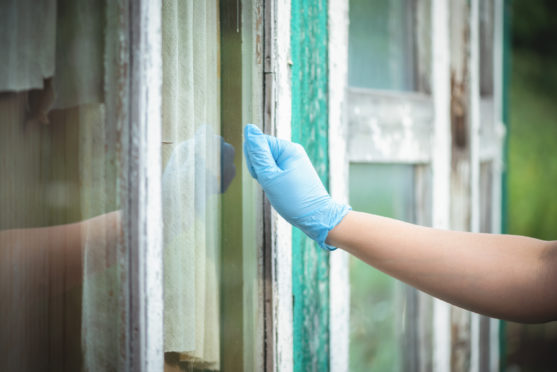 Police Scotland and Trading Standards have joined forces for a campaign to combat doorstep scams across the country.
The move comes after police figures revealed one in three people had been contacted by crooks since the coronavirus lockdown was enforced. Consumers have reported scammers cold-calling households and posing as Red Cross or NHS workers to collect donations for bogus Covid-19 charities.
Other crooks have posed as council staff and offered to buy groceries for self-isolating or shielding individuals. Many rogue traders have also offered to disinfect driveways and properties and even to clean doorbells.
Kelly Parry, chair of Trading Standards Scotland, said: "As lockdown eases, we are seeing an increase in doorstep crime.
"Rogue traders go to great lengths to appear legitimate by advertising through company websites, glossy leaflets and social media and obtaining liveried vehicles and workwear with a company logo."
The watchdog is promoting methods to help prevent people becoming victims, with advice leaflets being distributed as part of their shielding packs.
A weekly Scam Share bulletin warning of the most recent doorstep, cyber, phone and email scams has also been sent to more than 14,000 households.
People can also request "No Cold Calling" stickers from their local authority or Trading Standards.
Superintendent Tim Ross of Police Scotland said: "We are asking the public to take some simple but effective action to stop them becoming a victim.
"Anyone can be fooled – these people are professional con artists. Always ask for ID and research companies before agreeing to any work being undertaken."