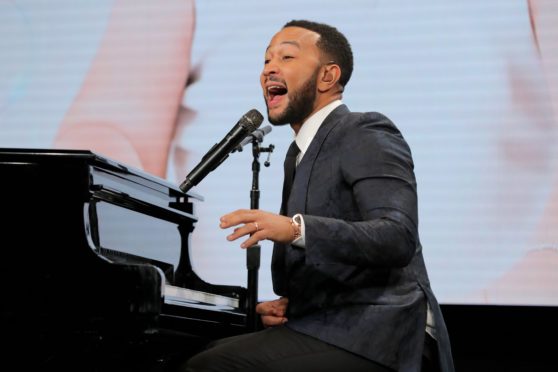 What has lockdown taught you?
We [he and wife Chrissy Teigen] have learned a lot about parenting. It's a more intense parenting experience than we've ever had. It's made us stronger and brought us together. But it's definitely a challenge to co-parent during these times.
How have you found home schooling?
Luna and Miles are in preschool so it isn't that hard other than just entertaining them. Luna's learning her letters, she's writing them out. She's not exactly reading yet, but I feel like she's on the cusp. She's very familiar with all her sounds and rhyming and these little books they have. She's doing pretty well with that stuff. She's an emotionally intelligent girl and very empathetic and kind, funny, and I love hanging out with her. She's just an awesome little girl.
How does it feel to be releasing your new album at a time of a pandemic and an anti-racism movement?
During these challenging times, some of us wonder if it's OK to express joy, to laugh, to dance. Or do we need to be in a constant state of mourning? Images of black people in the media have been showing us with knees on our necks, with us in protests, of us in mourning, of us in anger. We feel all those things – that's important for us to show – but it's also important for us to continue to show the world the fullness of what it is to be black and human. This album is a celebration of black music – all of the different strains of music that has come from the African diaspora.
You grew up in a musical household. How did that influence your career?
I've been arranging vocals and harmonies since I was a kid. My cousins and brothers and I had a group called the Stephens Five.
My dad and his brothers used to sing doo-wop songs and I grew up around men's choruses and men's quartets at church. I sang a capella in college. I've been arranging doo-wop style harmonies since I was a young kid, so it was always going to be part of my musical heritage.
You've described Chrissy as your muse. Does she get involved in the music-making process?
She likes to hear it when it's almost done, very close to the finish line, because she gets demo-itis if she hears a song too early and then I change it and she hates all the changes because she fell in love with the early part. So she's learned she would rather hear it when it's almost done. She doesn't try to veto any songs, but she'll definitely tell me her favourites.
John Legend's seventh studio album and first collection of all-new material in four years, Bigger Love, is out now.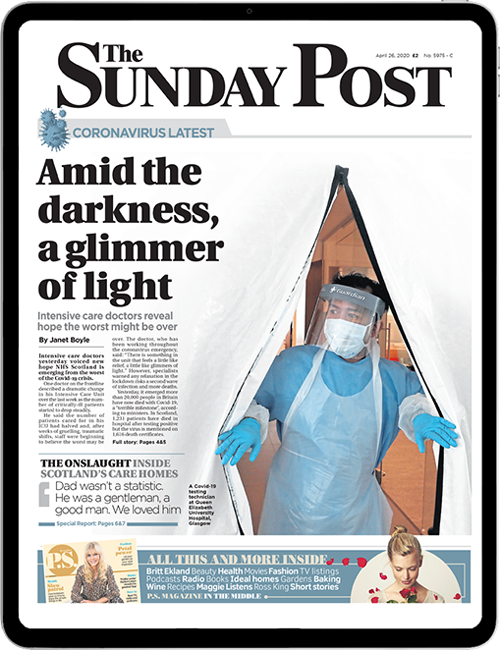 Enjoy the convenience of having The Sunday Post delivered as a digital ePaper straight to your smartphone, tablet or computer.
Subscribe for only £5.49 a month and enjoy all the benefits of the printed paper as a digital replica.
Subscribe