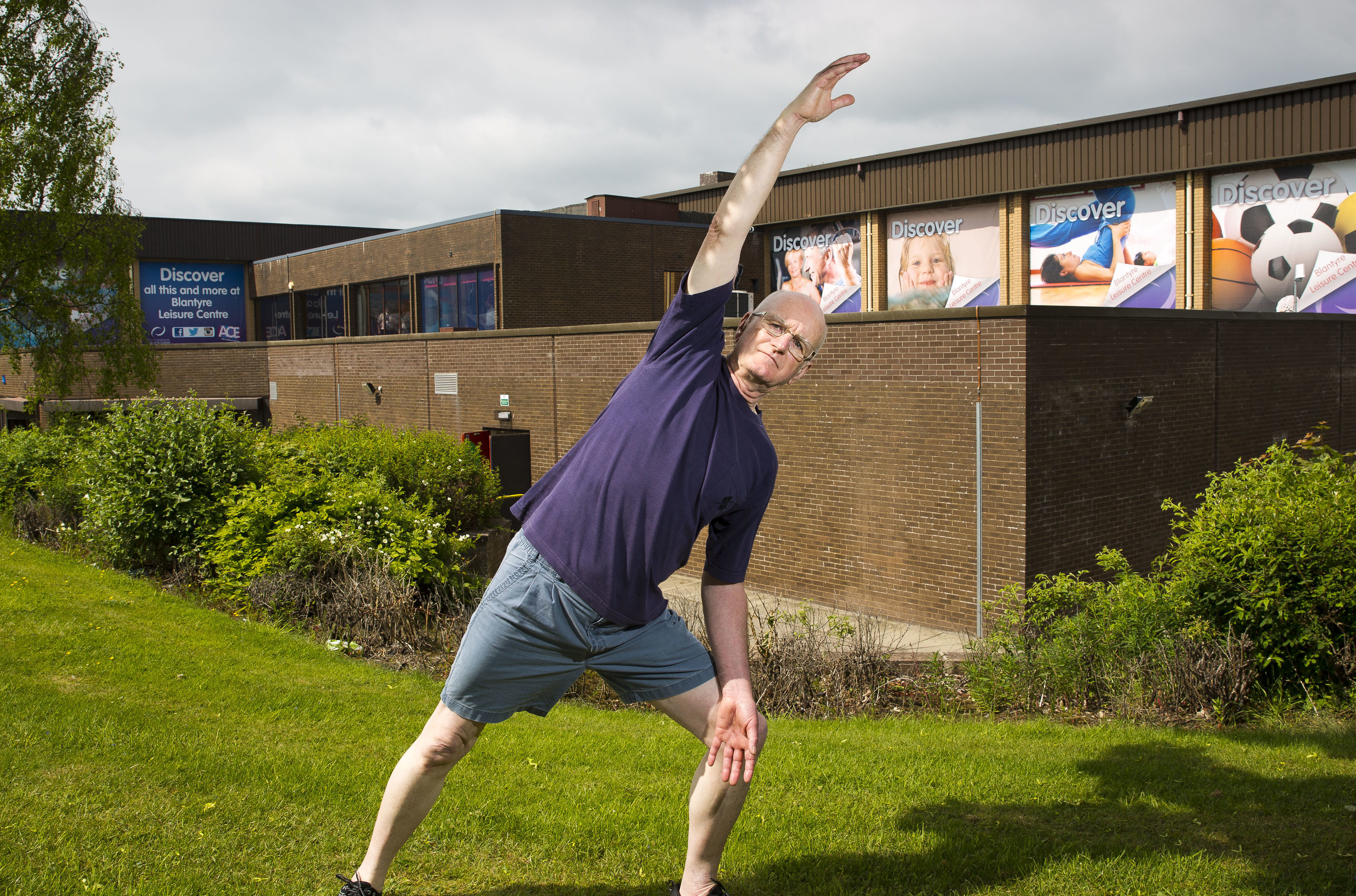 ADAM IRONS felt his council just wasn't listening when he asked for new technology for the hard of hearing to be installed at his favourite sports centre.
The retired electrical foreman is partially deaf and has to wear two hearing aids.
The grandfather of six has been happily using the swimming pool and gym at Blantyre Leisure Centre for many years. But he ran into a problem when he signed up for weekly yoga classes after the New Year.
"Because of my hearing aids, when I was lying on the floor I couldn't hear a thing that the instructor was saying," he said. "It meant that me and a few other folk with hearing aids had to keep watching what the other people were doing to even get an idea of what was going on.
"It was embarrassing."
In frustration, Adam asked the leisure centre management to have new hearing loop technology installed.
Hearing loops amplify the sound of speech over background noise to make conversations easier to hear.
The person using the hearing aid or cochlear implant just flips a switch to access the wireless audio stream.
They are helpful in places such as cinemas, churches, medical centres and big public meetings.
Adam, 70, from Blantyre, got nowhere with his request at the sports centre so he waged a one-man campaign with South Lanarkshire Council to have the loops installed.
He bombarded council bosses with emails and phone calls over several months. But he heard nothing much back and felt he was being pushed from pillar to post.
Adam refused to give up, though, and he asked Raw Deal to take up his case.
The good news for Adam is that hearing loops have now been installed at the leisure centre and he and others with hearing difficulties will now be able to take part in activities like yoga more comfortably.
Gerry Campbell, general manager of South Lanarkshire Leisure and Culture, said: "Two hearing loops have now been installed at Blantyre Leisure Centre, one at the main reception and one in the fitness suite.
"This followed a request from a customer and we have informed them of the new systems in place." Adam's successful campaign came as a report highlighted the problems deaf people encountered when they tried to access vital services.
The majority of people surveyed by Action on Hearing Loss Scotland claimed they lacked access to essential pieces of equipment.
The charity asked nearly 600 deaf people across Scotland about their experiences with hearing loops.
Just one in five respondents said they were able to make use of the technology. Half the people surveyed said that, when they visited their GP, doctors and nurses tended to speak too quickly, which led to information being lost at appointments.
Adam thanked Raw Deal for helping to hurry his case along – and now he wants the technology to be implemented at facilities around the country.
"It is not just enough to have the loops installed but staff also need to be trained how to operate them properly," he said.
"I have been at banks and schools which have loops installed but often they are useless as no one there knows how to work them properly."
"A simple piece of technology like this makes life so much easier for the hard of hearing."
Teri Devine, Action on Hearing Loss Scotland director, said: "We're disappointed that only one in five of our survey respondents could say with certainty that there is a hearing loop in the reception areas of GP surgeries, health centres or hospitals as their availability can be essential for users to follow instructions and medical information."
Got a consumer problem? The Sunday Post's Raw Deal team can help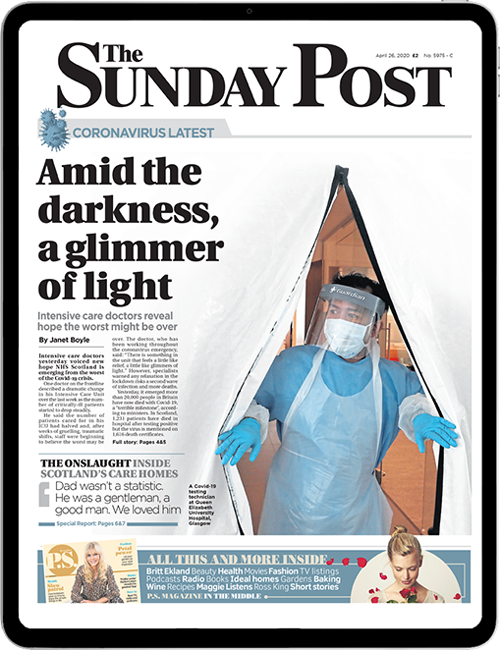 Enjoy the convenience of having The Sunday Post delivered as a digital ePaper straight to your smartphone, tablet or computer.
Subscribe for only £5.49 a month and enjoy all the benefits of the printed paper as a digital replica.
Subscribe