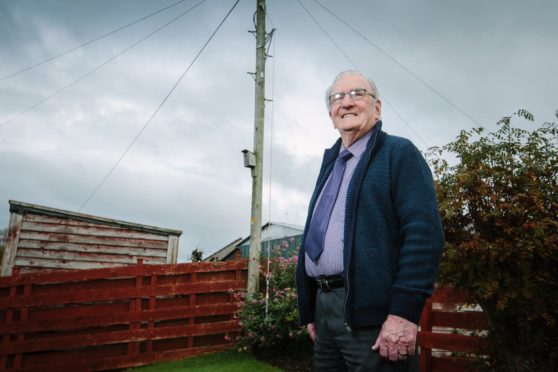 When a telecoms engineer knocked on Andy Welsh's door, he wasn't expecting to be offered money.
"The man was from Openreach and he asked permission to erect a supporting wire to a wooden telegraph pole in my garden, so I let him in through the garage," said Andy, a former printer from Locharbriggs, near Dumfries.
"When he had completed the job, he came back to let me know that he was finished. He also told me that I would get paid for having the wire on my garden, which I thought was a nice surprise."
Andy, who is 89 and a widower, said paperwork duly arrived for him to sign.
"I had this witnessed by my daughter and I sent it back," he said. "I was expecting a payment of more than £150."
What Andy had been offered is called a wayleave payment.
A wayleave is a written agreement between a landowner and a telecoms or utilities company which permits the firm to install or retain their apparatus on the land.
The wayleave also gives the company the right to access the home owner's land in the future, to maintain the apparatus as necessary.
It turns out that this issue is particularly common in Scotland, which has more garden telegraph poles than the rest of the UK.
To reflect this, telecoms giant Openreach last year opened a £500,000 fibre training centre in Livingston, West Lothian, which even included a replica street.
"It comes complete with an awkwardly situated pole in a back garden for added authenticity," said a spokesperson for Openreach. "This is so that apprentices can get on-the-job training in a real-world environment.
"Scotland has a high proportion of poles in back gardens. In the rest of the UK they are more commonly found on the pavement – and this is a particular challenge in Edinburgh." But how do homeowners get information about who owns a pole and find out if they may have a claim with the company for having it on their property?
In general, most poles will have signage or markings on them, or on the fencing. This marking should have a registration or pole number and a telephone number should be displayed.
Most telecom and utilities operators in the UK have a relevant department, and operators should be able to deal with any initial wayleave questions over the phone.
In your area you should also have a wayleave officer. Typing "wayleave officer in my area" into Google should bring up a list or contact number.
Your council should be able to help with this if you cannot find contact details.
Andy wrote to Raw Deal after he had difficulty getting his payment through from Openreach.
We contacted the company on his behalf and it moved quickly to resolve the issue, and he has now received £157.50.
Openreach said: "Unfortunately, the paperwork sent in by Mr Welsh went astray.
"There was no record of it having been received by our wayleaves team, and that's why no payment had been made.
"While a previous wayleave agreement is already in place for the pole on his land, Mr Welsh was due a further payment.
"After visiting him to sort things out we have been able to authorise that payment. We really appreciate his support and we're sorry this hasn't gone smoothly."
Andy said he was grateful to Raw Deal for stepping in.
He added: "I have now got the cheque and I would like to thank Raw Deal for all your efforts. Please keep up the good work."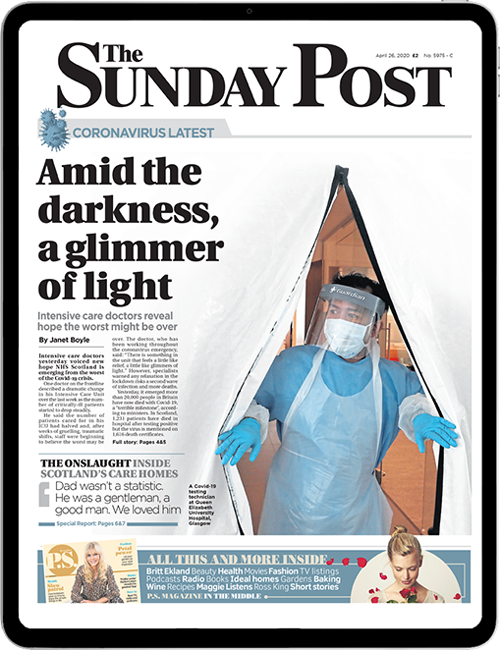 Enjoy the convenience of having The Sunday Post delivered as a digital ePaper straight to your smartphone, tablet or computer.
Subscribe for only £5.49 a month and enjoy all the benefits of the printed paper as a digital replica.
Subscribe