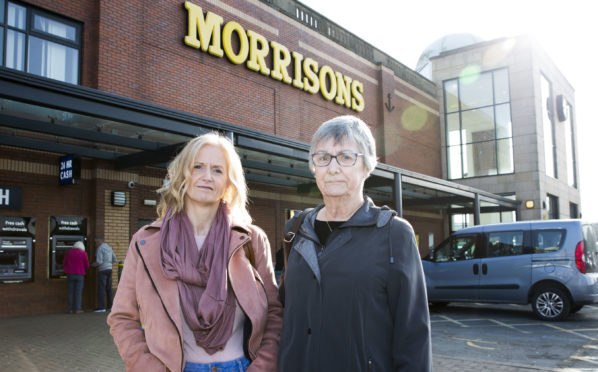 Two shopping buddies are fuming with Morrisons after being fined £160 each for overstaying their welcome in the supermarket's car park.
Hilda McPherson, 70, and her friend Joanne Joss, 48, are locked in a dispute with the supermarket giant after a visit to one of its Paisley stores in November.
The pair meet at Morrisons once a month to do their shopping and also have lunch and a catch-up in the store café.
But after their last trip they were shocked to receive hefty parking fines in the post.
"It turns out you are only allowed to use the car park for free for up to three hours," said Hilda. "But because we had lunch at Morrisons as well as doing our shopping, we had gone over that time limit.
"We were not given any kind of parking ticket at the store. The fines arrived in the post out of the blue a couple of weeks later."
The women were at first asked for £100 each from national enforcement company Parking Eye – this would be reduced to £60 if paid within a fortnight. The amount has now risen to £160 each.
The friends fell foul of a growing trend in parking enforcement, whereby CCTV footage is used to catch motorists on private land, with tickets then sent out by mail.
"I went back to the store with the first letter to complain but I was told it had nothing to do with them and that I would just have to pay it," said Hilda.
The women say they are regular customers at Morrisons and insist they had not left the premises on the day that they were fined.
They are also angry that Parking Eye make reference in their "pay up" letters to an unrelated case in Dundee, where a woman was ordered by a sheriff to pay a private parking company £24,500 in unpaid charges.
"That felt like scare tactics," Hilda, a former hospital worker, said. "We were both in the store spending money on our shopping and in the café, so we feel that these fines are extremely unfair.
"At the time there was hardly any signage at the car park indicating it was a three-hour maximum stay, but I noticed that in the past few weeks that some new warning signs have gone up."
Joanne, a mum of two from Crookston, Glasgow, said she had spent more than three and a half hours at the store because she is recovering from a number of ongoing surgeries.
"I am a bit slower than usual at getting around because of my health.
"But even at that, I don't think that spending three hours or more doing the shopping and having lunch with a friend is excessive."
Morrisons has introduced differing restrictions at its stores across Britain in a bid to stop commuters using its facilities to park for free.
We asked the supermarket chain to reconsider the fines sent to Hilda and Joanne but the company declined to waive the tickets.
Morrisons said: "Customers tell us that sometimes they have difficulty finding a parking space at busy times.
"So our Paisley store offers three hours of free parking to ensure it's not used excessively by people shopping elsewhere.
"However, any customer who needs more time to do their shop should just let our customer service staff know."
Both women insist they won't be paying the fines and said they are reluctant to return to shop at Morrisons in the future.
Hilda added: "This whole thing has been very upsetting.
"I understand that people can't just use car parks for free all day but this is no way for a family-friendly supermarket to treat loyal customers."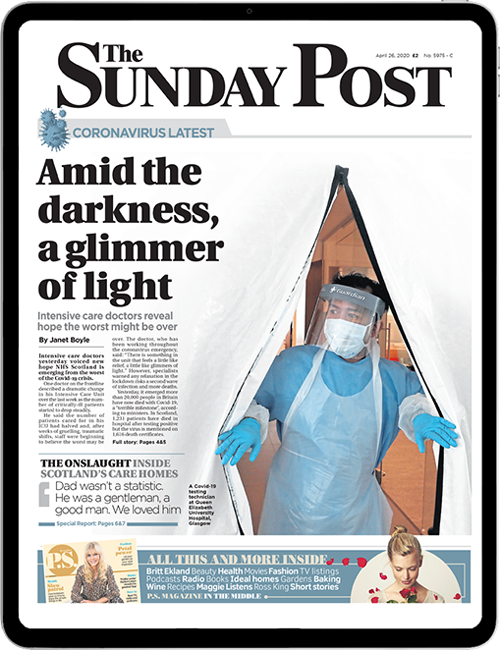 Enjoy the convenience of having The Sunday Post delivered as a digital ePaper straight to your smartphone, tablet or computer.
Subscribe for only £5.49 a month and enjoy all the benefits of the printed paper as a digital replica.
Subscribe